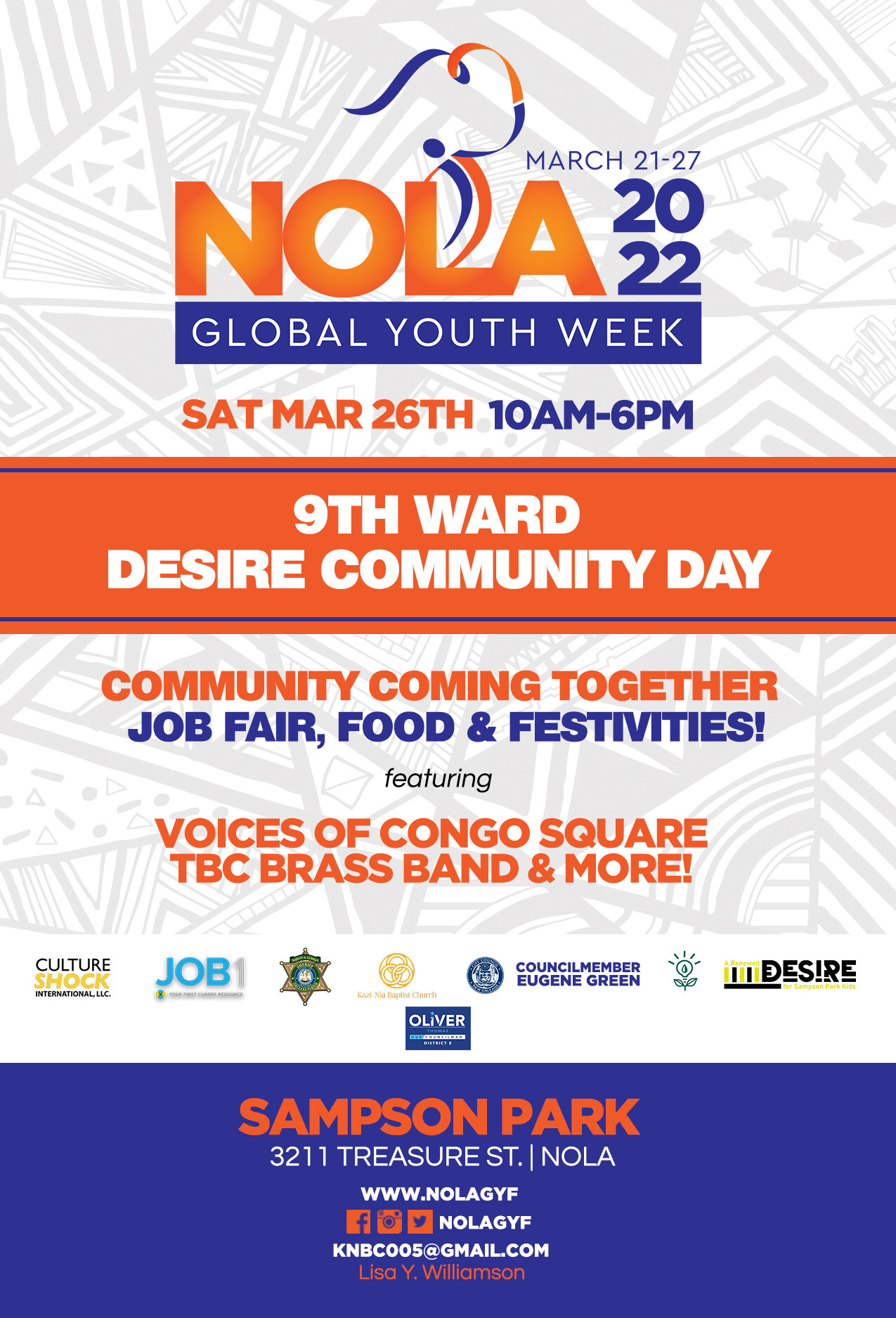 Date
Saturday, Mar 26 2022
Expired!
9th Ward/Desire Community Day
As part of NOLA Global Youth Week 2022 and in conjunction with KAZI-NIA Baptist Church and numerous other community partners, we are proud to co-sponsor this 9th Ward/Desire Community Day. The community is coming together for a job fair, food, and festivities, featuring Voices of Congo Square, the TBC Brass Band, and more!
Sampson Park 3211 Treasure Street, New Orleans LA
For info contact Pastor Lisa Y. Williamson <knbc005@gmail.com>.
9th Ward/Desire Community Day