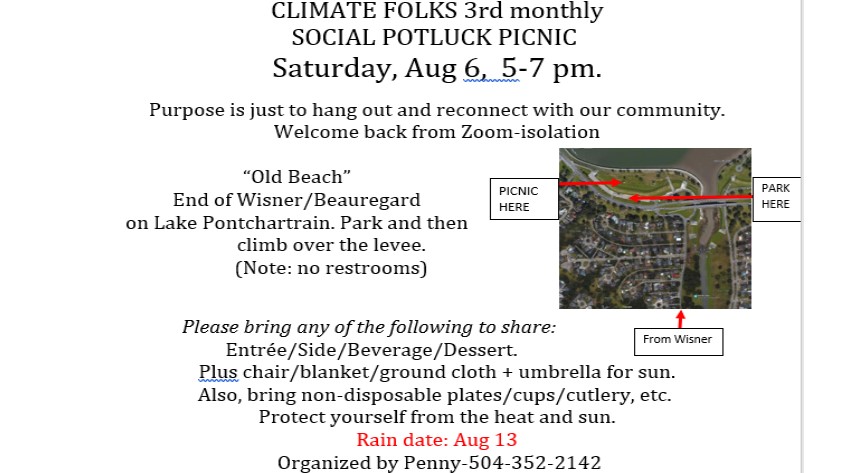 Date
Saturday, Aug 06 2022
Expired!
Climate Folks 3rd Monthly Social Potluck Picnic
CLIMATE FOLKS 3rd monthly
SOCIAL POTLUCK PICNIC
Saturday, Aug 6, 5-7 pm.
Purpose is just to hang out and reconnect with our community.
Welcome back from Zoom-isolation
"Old Beach"
End of Wisner/Beauregard
on Lake Pontchartrain. Park and then climb over the levee.
(Note: no restrooms)
Please bring any of the following to share:
Entrée/Side/Beverage/Dessert.
Plus chair/blanket/ground cloth + umbrella for sun.
Also, bring non-disposable plates/cups/cutlery, etc.
Protect yourself from the heat and sun.
Rain date: Aug 13
Please share this invite!!!!
Organized by Penny-504-352-2142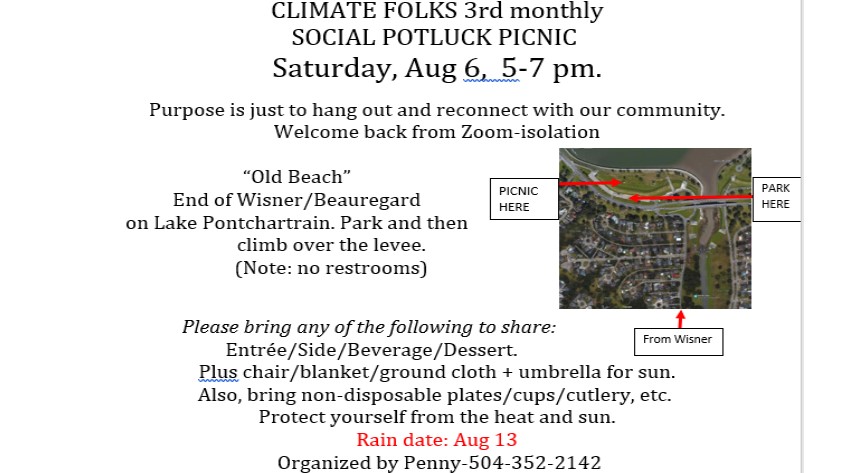 Climate Folks 3rd Monthly Social Potluck Picnic