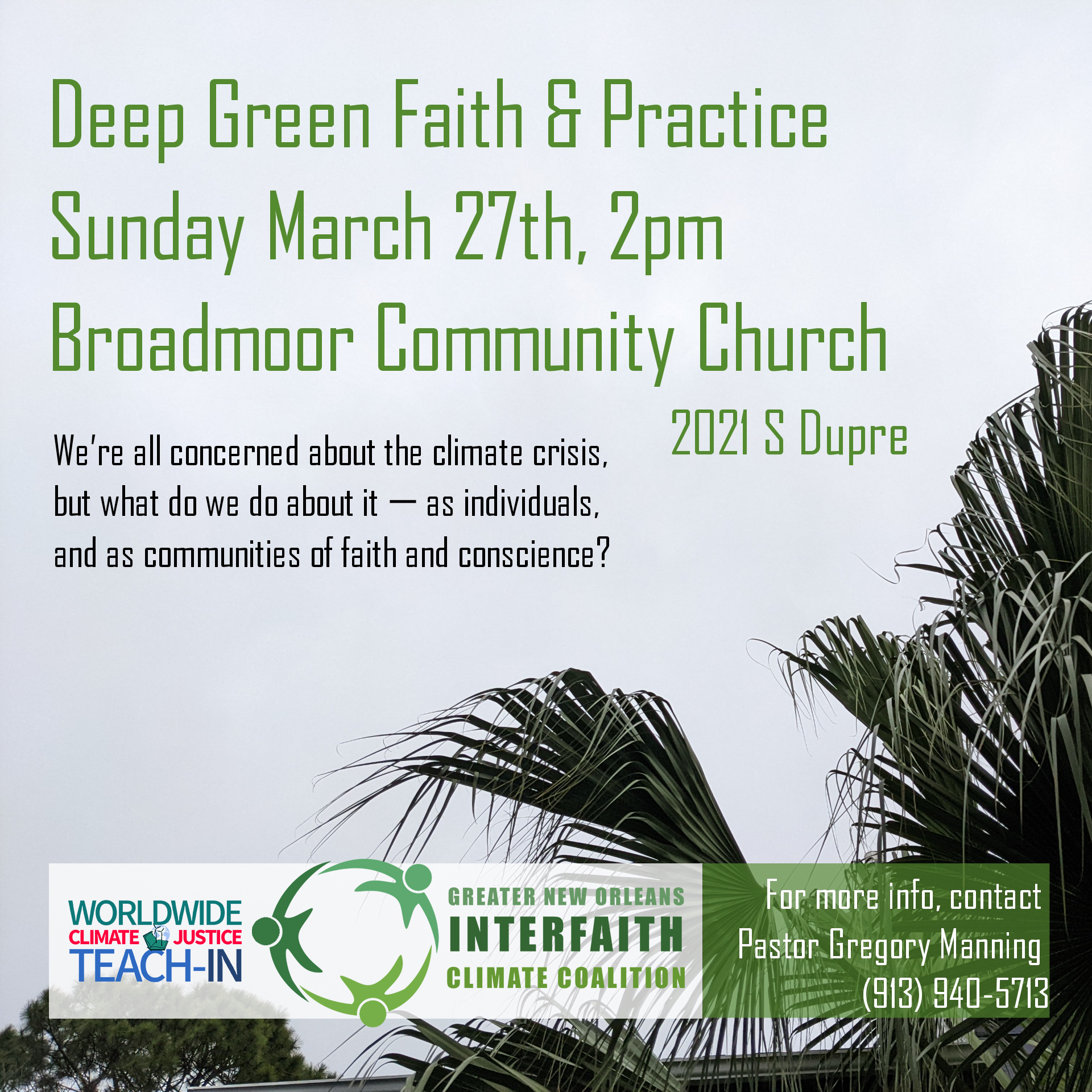 Date
Sunday, Mar 27 2022
Expired!
Deep Green Faith & Practice (live and in-person)
Can we talk about putting it into practice? We're all concerned about the climate crisis, but what do we do about it — as individuals, and as communities of faith and conscience? Join us for an open-format, heart-to-heart discussion. No matter where you are on your journey, we'd love to hear from you and learn from each other.
This meeting will take place "live and in-person" at Broadmoor Community Church (2021 S Dupre St, New Orleans, LA 70125). Please observe all applicable COVID-19 mitigation protocols.
Note: this event is offered in conjunction with the Worldwide Teach-in on Climate and Justice.
Deep Green Faith & Practice (live and in-person)