Date
Monday, Apr 05 2021
Expired!
Earth Month: Living in an Icon — Waking Up!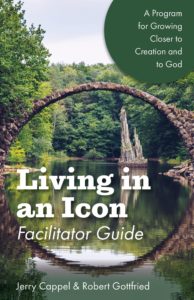 A way for growing closer to the Earth and Creation, to God, and to each other.
Join us on Monday, April 5th from 6-7:30PM and begin to experience the sacred in nature, interpret that experience, and reflect on its implications for our own lives and society.
Who should consider enrolling? This webinar is best suited for persons answering to one or more of these descriptions:
Those who seek a deeper, more theologically grounded understanding of how their faith can inform the practice of creation care.
Those looking to grow spiritually through the practice of natural contemplation.
Those persons, both lay and ordained, who wish to serve as "Green Guides" within their houses of worship or other groups.
Those, both lay and ordained, who seek training to lead environmentally informed offerings in the education of spiritual formation.
Those seeking a spiritually grounded, supportive community of people engaged in creation care.
You must register in advance for this event.
Earth Month: Living in an Icon — Waking Up!