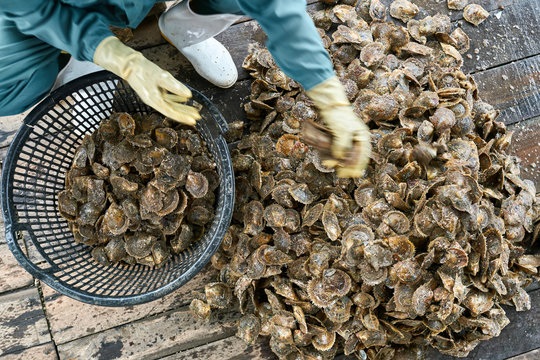 Early this month, millions of pounds of oysters in leases that line Plaquemines Parish's west bank — creatures that had been healthy and alive the week before — were found dead, their mouths agape. It's unclear why. Mitch Jurisich, a third-generation oysterman, dropped a long pair of oyster tongs into the Gulf of Mexico and lightly raked the water bottom. The stench of rotting bivalves filled the air. "That's the smell of death," Jurisich said.

nola.com
The question, however is why? This kill off happened in 2 areas, one 5 miles long and the other 3 separated by a clean area of aboiut 5 miles in between.
"It's just a mystery," said Jurisich, who also chairs the state's advisory Oyster Task Force. "I've never seen anything like this." "Oysters don't die this time of year," said Van Meter. In the winter, oysters are usually healthy and fat, making them more resilient. "I look at myself as the next generation of fisherman, and it's very troubling."
After a year of the coronavirus which close restaurants the oyster farmers thought this would be a far better year and then this happened. So far there is no know cause and the temperatures and salinity show normal. The state is looking into this as it is part of the economic well being of the state.
Carolina Bourque, oyster program manager for the Louisiana Department of Wildlife and Fisheries, said her agency and the state Department of Health have collected samples, along with researchers from labs in several other states, looking for disease or chemicals in the water. Jurisich has also hired biologists in different labs to run tests on samples he's collected. "We definitely want to understand what's happening so we can be aware and know if there was a reason this was caused or if this is another natural event that we should be watching for," said Bourque.
This is another case to show the uncertainty of farming, both on land an in the water. Sometimes unexplained occurrences develop leaving the farmers perplexed and confused. Questions where there is no readily explanation.