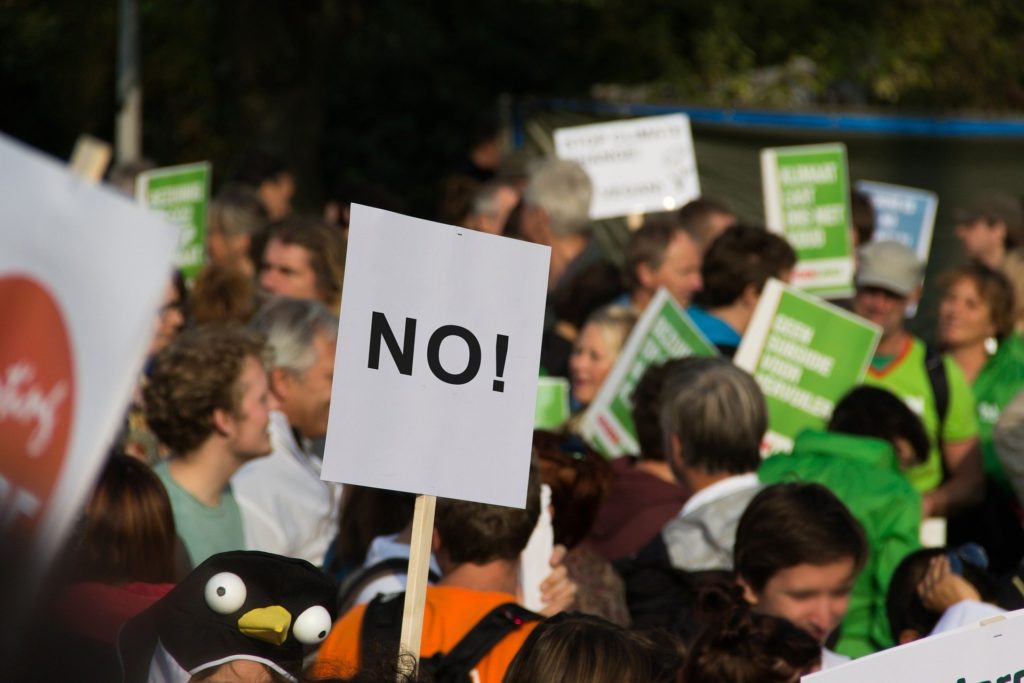 President Biden favors climate change and industry groups are standing up as opponents are getting a new breath.
Biden referred to river parishes in between Baton Rouge and New Orleans as "Cancer Alley" as he rolled out new orders addressing climate change and industrial pollution. Congressmen who lead the environmental committee in the House last week urged Biden to stop a $9.4 billion Formosa Plastics complex in St. James Parish, calling it an "affront to environmental justice." And the United Nations recently labeled the Formosa plans a prime example of "environmental racism." The new scrutiny at the highest levels of government has encouraged environmental groups that felt largely ignored by the Trump Administration. And it has industry groups ready to more aggressively defend their projects in public. "There's a level of frustration within industry and a desire to speak out. It's like it's time. We're ready to start speaking out against this stuff because it's just not fair," Connie Fabre, president and CEO of the Greater Baton Rouge Industrial Alliance.

The Advocate
Caught between industry and environmental groups, the local citizens and elected officials are concerned about what the pollution will do to their communities and job losses if the protestors shut down the plants.
St. James Parish President Pete Dufresne said industry provides jobs and revenue that have kept local government operating and continues to spur spinoff employment that help his parish's well-being. "So just because you might not be working inside the fence line doesn't mean industry's not providing you a job," he said.
Biden has placed a 60-day moratorium on new leases on Federal lands but has also said climate justice will be looked at more. His new EPA chief, Michael Regan, supports the president's policies and neither Senator Kennedy or Cassidy supported his nomination and voted against him.
It isn't clear yet just how aggressive Biden's administration will be in regulating industry. But Eric Schaeffer, executive director of the Environmental Integrity Project and a former top EPA enforcement official, said it's clear that the administration has "a long list of Trump policies, rules and guidance documents" to reconsider. Many, he said, would have "a pretty direct impact" on the petrochemical industry or "the communities immediately downwind."
Industry is not standing still and are becoming more active in the defense of their operations and plants.
Industry groups aren't waiting to find out. Fabre's organization, which represents 60 major industrial facilities in the Baton Rouge area, the company building the plastics plant in St. James, recently sent out a "Call to Action" asking for letters of support to the Army Corps of Engineers for the Formosa complex and as a counterweight to thousands being sent by opponents. The Corps recently suspended a crucial wetlands permit amid concerns it had not adequately studied the impact on poor and minority communities. "It's just like it's been a longtime coming kind of thing. The shift in administration is just kind of like the last straw," Fabre said. "They're like, 'OK, we just really have to get out there and do more, to be proactive, to communicate, to educate and to be able to make a difference so that our industry doesn't shut down' because, you know, they want to come after fossil fuels. It's pretty plainly stated."
Biden used the term "Cancer Alley" but the data available shows some up tick but not a lot. Some areas have a higher incidence but not all. More testing and research is needed.
Jim Harris, a longtime Baton Rouge-area public relations strategist and spokesman for several industrial operations in the region, said he expects some industries either jointly or individually to begin discussing Louisiana's health problems, but in a more collaborative direction. He expects them to raise the need to work together to improve Louisiana health, especially in the poorest parts of the state and among those with limited access to doctors and hospitals. "And that's not a Black or White environmental justice issue. That's a people issue, and we have it in a number of parishes in Louisiana and along the river we have that also," Harris said. "I'm hoping that logic, reason and science prevail as we go forward in all this," Harris added, "and that's about all we can try to help happen."
One plant under heavy fire is Formosa where a Representative from New Mexico, Raúl M. Grijalva, D-Arizona, who chairs the House Committee on Natural Resources, has called for closing the Formosa plant by revoking its permit. Formosa disagrees.
Formosa charged the statement was part of broader "attack by national environmental activist groups opposed to all industrial development in Louisiana and across the country." "These groups have been spending quite a bit of time fundraising and investing significant amounts of money on advertising in newspapers and on social media in the state," Janile Parks, a spokeswoman for FG LA, the Formosa affiliate behind the St. James facility. Formosa is the case most likely to face national scrutiny, given its size. "It's such an icon of the industry's massive build out that, I think, it drew attention to itself by its sheer mass and its sheer scope," said Julie Teel Simmonds, a senior attorney with the Center for Biological Diversity.
Protestors, such as the Louisiana Bucket Brigade, are not letting up and have gone after the Mitsubishi plant as well.
In Formosa's case, opponents have packed permit and land use hearings for more than two years, launched an advertising campaign and have gone to the courts, attacking key state air and federal wetlands permits. Local environmentalists say they're waiting to see if the Biden administration's push is more than rhetoric. But if it does get tougher on industry, they say it would even the scales in their fight with multi-billion dollar corporations. "There's absolutely no comparison between the resources," said Anne Rolfes, director of the Louisiana Bucket Brigade.
The tension is felt by the local citizens who might work at these plants but have a family.
On a recent afternoon, Ryan Forsythe, 30, was playing football with his one-year-old son in the front of yard of his neighbor's house at Bellevue Lakes subdivision in Paulina, across and down river from where Formosa and several other plants or tank farm expansions would locate. Forsythe said college wasn't for him and has been working in the chemical industry "since before I could drink" alcohol. After he got a two-year degree, he was earning $100,000 a year at age 20, he said. "That makes a difference," he said. Forsythe said his job as an operator has allowed him to make home for him, his wife, their son and another child on the way.
Another story was related concerning Calvin Watis and the Blue and Son's grocery he runs.
Watis is a retired pipeline operator but still runs the family store. Like many of his neighbors in western St. James, he doesn't feel like the benefits of the parish's industrial growth have been spread evenly, though its impact has fallen on his community. Though coming facilities talk jobs for locals and training programs – Formosa is among them — Watis said he and other residents remain skeptical those promises will be realized for west bank residents. "I'm mean you're putting all the plants here, but nobody's benefiting from it. I mean you got people from the other side of the river coming over here and get a job, quicker than them," he said. "And that ain't right." His two older children have moved to get away from the industry around their old home nearby the store. One more remains at home. "That's what I think most of them want. I mean you know what I'm saying? They want to get away from these plant areas completely," Watis said
St James Parish President Peter Dufresne does not believe either the cancer or racism talk about the plants. St James Parish just lost a plant in Convent and he has felt the fiscal loss.
Direct revenue from industry accounts for 73.75% of ad valorem taxes and 50% of sales taxes collected, parish estimates say. Dufresne said that while he wouldn't agree to an unsafe complex locating in St. James, he believes state and federal regulators hold companies accountable and doesn't agree with how outside groups are characterizing his parish. He added that, based on cancer incidence data, he doesn't believe the Cancer Alley name is fair or that racism has been behind new plant sites — rather, the size of the property and its access to the river and other infrastructure are. But he said residents are mixed on how much more industry St. James should have and must decide the balance between more industry and local services like 70,000 meals per year for the homebound elderly or parish transit services. "It's not for me to decide that. It's for the council and the people of the parish and the services that we provide and how much we enjoy them," he said.
There is no good answer when you compare money and health as some go more to one side than the other. The money is needed to provide the health care. The best answer involves renewables an answer the State does not want to consider.
Conflict Over Cancer Alley – Both sides Stand Up