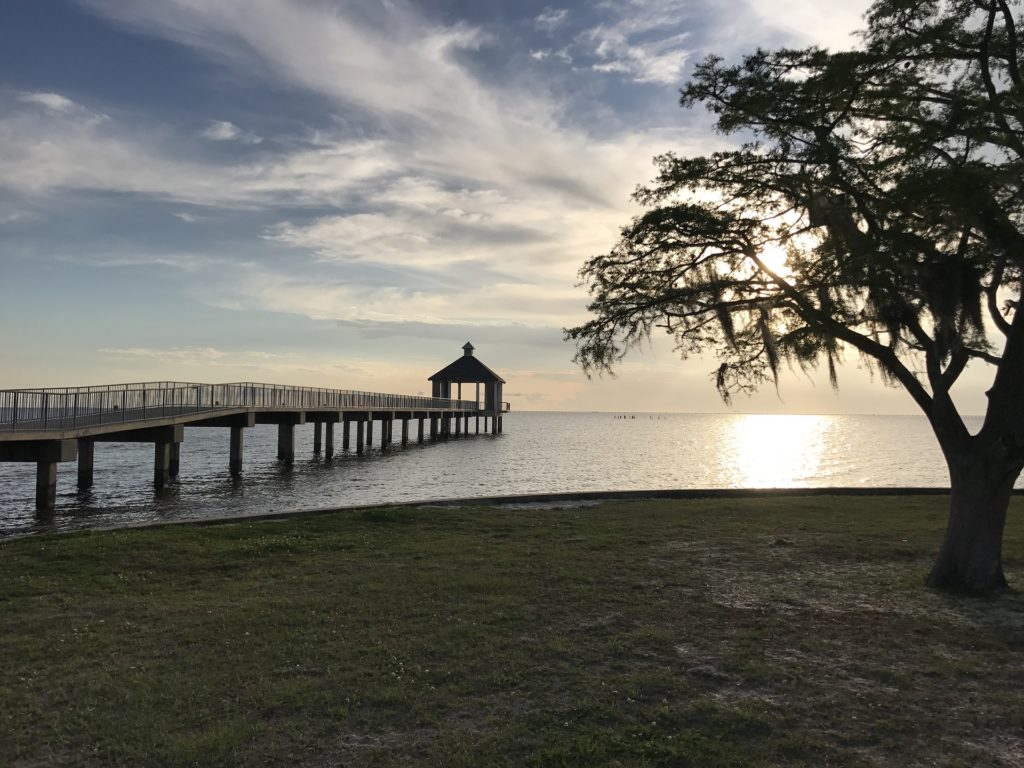 We can advance the health of our planet and meet our goals under the Paris Accord by substituting foreign-sourced production with more, and not less, U.S. offshore energy, while simultaneously strengthening our domestic economy, national security, energy security and saving jobs for American energy workers. During this month's focus on the Earth, we are reminded of the delicate relationship of sustainability in our role as stewards. As a child and adult living in the Sportsman's Paradise of Louisiana and having spent endless hours enjoying a day at the beach, a boat ride through wetlands, or a picnic at the lake, I have witnessed the effective coexistence of resource management.

theadvocate.com
Gulf oil produces 53% of the carbon intensity of other areas. The offshore industry has consistently achieved a ratio of less than 1.25% of flared/vented gas making this one of the best provinces to gather oil.
Additionally, in 2016, under the Obama-Biden administration, the Bureau of Ocean Energy Management concluded, "Emissions from [U.S. Gulf] substitutions are higher due to exploration, development, production, and transportation of oil from international sources being more carbon intensive." Regarding another important environmental metric, 2018 and 2019 witnessed the lowest volume of oil spilled from active exploration and production operations on federal offshore projects in the past 25 years. These two years experienced ratios of volume spilled to volume produced of 13 and 17 tablespoons in a 660,430-gallon Olympic-sized pool respectfully. In comparison, spills from transportation impacting U.S. navigable waterways in 2018 and 2019, often from foreign-sourced production, released 340,934 gallons and 423,329 gallons, according to the Bureau of Transportation Statistics. The U.S. Government Accountability Office's March 2021 "High-Risk Series Report" notes the removal of "Offshore Oil and Gas Oversight" from its high-risk list. This means that the government's own watchdog determined that the U.S. government had addressed long-standing deficiencies in environmental compliance, enforcement capabilities, and improving overall offshore oversight.
Fisheries is another area whre the Gulf thrives. The fish caught in the Gulf account for 16% of the US catch placing us in second place nationwide. The oil industry has worked with conservation groups to create fish reefs out of old drilling platforms. There are over 600 of these now.
Stopping offshore energy activities in the Gulf is literally cutting off funding that benefits the planet and the health of our coastal communities. The government royalties resulting from U.S. offshore activities supports numerous financial programs that work to restore and conserve our environment. Established in 1964, the Land and Water Conservation Fund relies solely on earnings from offshore oil and gas leasing, and is used to strengthen communities, conserve parks, wildlife refuges, forests, open spaces, trails and wildlife habitat throughout the country. The Energy Policy Act of 2005 created the Coastal Impact and Assistance Program to provide funds from federal offshore lease revenues to coastal energy producing states for conservation, protection, and restoration of coastal areas. Since 2006, more than $1 billion has been disbursed to four Gulf energy-producing states through the Gulf of Mexico Energy Security Act. Funded exclusively by federal offshore lease revenues, the monies are used to support coastal conservation and restoration projects; hurricane protection programs; and activities to implement marine coastal or conservation management plans.
Additionally, the Great American Outdoors Act, sets aside up to $1.9 billion a year for the next five years for repair of infrastructure to the National Parks and American Indian Schools. The Gulf has also been noted as a source for renewable wind energy.
The U.S. offshore represents a significant opportunity for America to balance the 3 E's: environment, energy, economy. The men and women who wear the steel-toed boots and hard hats, who daily kiss their families goodbye to do the hard work of energizing America, are ready and able to provide more environmentally advantaged production to improve the health of Mother Earth.
This is all well and good but do we need the Gulf oil with declining need for oil and the shale oil displacing drilled oil. At times He sounds like and environmentalist but we know where he comes from.
Louisiana Coast Economic and Environmentally Productive?