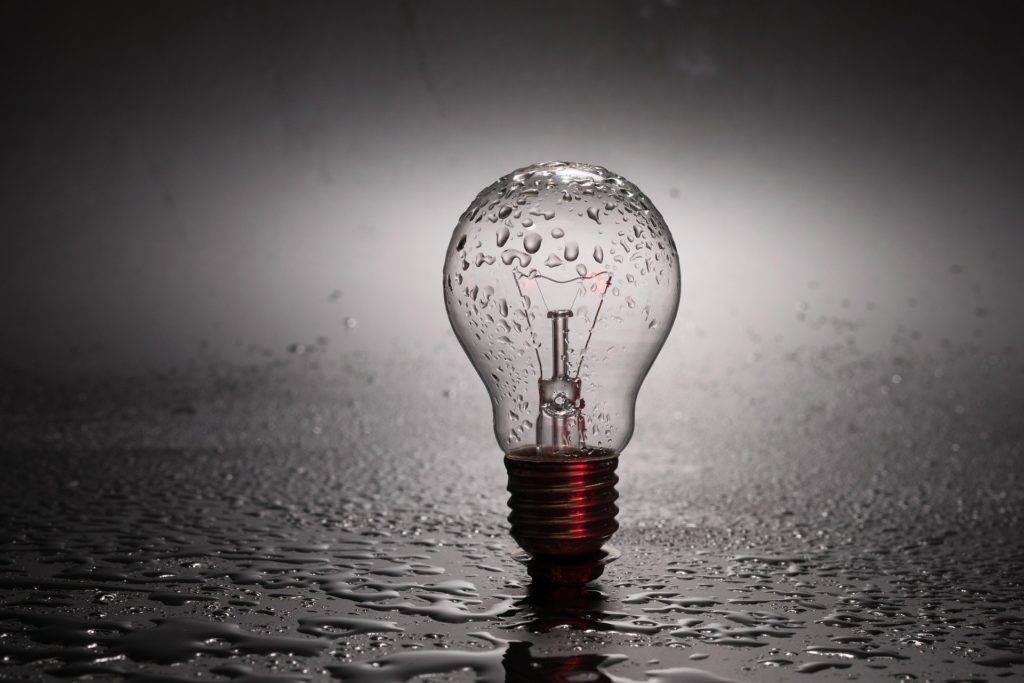 Congressman Scalise is no fan of the President and so he pens an attack on his energy policies. Many of his statements are questionable but that depends on what side you look at them. He likes oil, recognizes wind power, ignores solar and does not know about supply and demand. He is pushing the energy bill he has sponsored.
As American families finally get back on the road for summer vacations, they will notice a painful reminder of President Joe Biden's devastating energy policies: skyrocketing gas prices. From banning new oil and gas leases on federal lands and waters to blocking the building of critical energy infrastructure, Biden has inflicted severe damage to the economic livelihoods of millions of American families since his first day in office. On top of that, he rewarded Russia by lifting sanctions on the Nord Stream 2 pipeline, helping one of America's biggest adversaries expand their energy influence throughout Europe, while at the same time he was killing pipeline jobs here at home. These devastating impacts can be particularly felt right here in south Louisiana, where offshore oil and gas activity supports 94,000 jobs alone. And the pain at the pump is real, with nearly 20% of our nation's domestically produced oil and natural gas generated from the Gulf of Mexico.

theadvocate.com
The lifting of sanctions on the Nord Stream 2 pipeline were to help Germany. The economy is growing and more people are getting jobs with many moving up in the food chain.
Instead of waging war on American energy, we must embrace an all-of-the-above energy strategy that promotes responsible energy exploration and development. That is why I have reintroduced the American Energy First Act, a bill that puts American families and consumers first by encouraging development of our domestic oil and natural gas, while also setting the stage for future offshore wind development in the Gulf, and streamlining permitting to cut red tape for energy exploration, including renewables. These policies will ensure that the United States can once again become energy-independent, and that American families and small businesses will be protected from wild swings in energy prices because of reliance on foreign countries for our energy needs. Our federal waters and lands have abundant natural resources that we can utilize in a safe and environmentally friendly way. By cutting red tape and opening more areas to energy exploration, we can create thousands of new high-paying jobs, generate billions of dollars for local communities, and lower energy costs for American families and small businesses.
The America Energy First Act is an oil bill saying drill anywhere. We import some energy but not that much. Cutting red tape is good as log as we don't hurt efforts to stem climate change and destroy our natural wonders.
Our state can also become a hub for offshore wind development as our nation continues to explore renewable sources of energy. South Louisiana's existing infrastructure and strong maritime and service industries — fortified by decades as a leader in oil and natural gas production — could allow our state to harness wind energy to our advantage and generate millions of new dollars that would go toward rebuilding our vanishing coastline and funding critical hurricane protection projects. The National Renewable Energy Laboratory found last year that Louisiana ranks fourth among all states for offshore wind energy potential. The NREL study also found that a single offshore wind project could support nearly 5,000 jobs and generate $445 million in GDP during the construction phase. Once completed, it would support 150 jobs and bring in $14 million annually from just that one project. In Louisiana, energy production and conservation are mutually beneficial. In the last three years alone, our state has received more than $350 million in revenue-sharing dollars that we use to restore our coast and protect our state against future storms. My bill will double-down on this commitment to protect Louisiana's coast by increasing the percentage of revenue we receive annually from offshore oil and gas production.
No mention of solar but he does mention wind. The offshore wind farms could still be required to fund coastal protection.
The American Energy First Act would also thwart Biden's crusade against American energy by preventing the president or unelected bureaucrats from blocking energy leasing and permitting without first seeking approval from Congress. Gas prices over the Memorial Day weekend rose to their highest levels since 2014 and are expected to remain above $3 per gallon through the Fourth of July holiday. To add insult to injury, prices at the pump will likely be around 30% higher this weekend than they were in January of this year. The American Automobile Association predicts gas prices will continue to increase through the rest of the summer months.
There is not much of a link to the President on rising gas prices but rather supply and demand. In January we were deep into the pandemic and not much gas was used as people were not traveling. Gas prices historically rose in the summer when people were traveling.
Biden must face reality — demand for oil and natural gas will not disappear by banning production. In fact, by restricting American energy exploration and production, he is already shipping high-paying jobs away from energy-producing states like Louisiana to America's adversaries like China, Russia, and Iran, which are increasing global carbon emissions while destroying our economy. The American Energy First Act embraces an all-of-the-above energy strategy that will ensure America remains energy-dominant for the foreseeable future, strengthen our energy security, create thousands of jobs in Louisiana, and provide millions more dollars to restore our coast. It's time for President Biden to work with us on these common-sense, bipartisan policies.
I would say Scalise needs to face reality but he won't. This piece, rather than a serious talk on energy was rather an advertisement for his energy bill.
We can do better on energy – but no restrictions