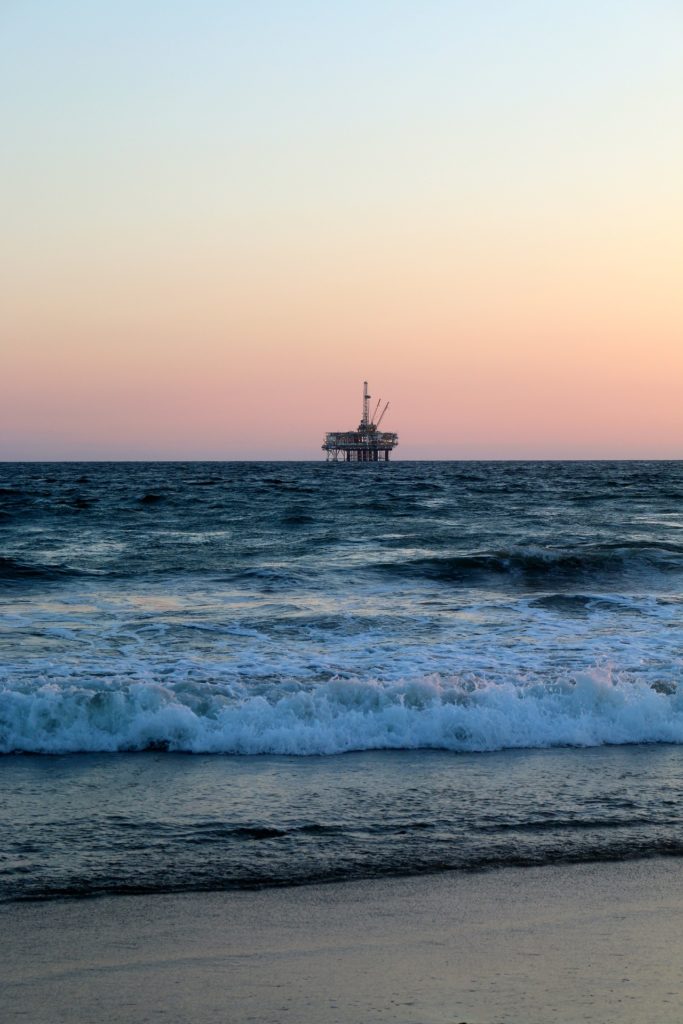 The administration put a hold on more oil field leases in the Gulf of Mexico. A judge blocked this action and now the administration is seeking to overcome this blockage.
President Joe Biden's administration filed notice Monday that it is appealing a federal judge's order that blocked Biden's suspension of new oil and gas leases on federal land and waters that included the Gulf of Mexico. An auction of federal leases in the Gulf was halted in March as a result of the moratorium, and created uncertainty for one scheduled in November. In a statement on the appeal, the Department of the Interior said it would continue onshore and offshore oil and gas leasing as required in June by Lafayette-based U.S. District Judge Terry Doughty, while it challenges the judge's decision before the 5th Circuit Court of Appeals in New Orleans. Doughty sided with Louisiana Attorney General Jeff Landry and officials in 12 other states. Those states said the administration bypassed comment periods and other bureaucratic steps required before such delays can be undertaken and that the moratorium would cost the states money and jobs. The Interior Department statement re-emphasized the administration position that the pause is needed because the federal oil and gas leasing programs are responsible for significant greenhouse gas emissions. Biden's orders also had included a call for Interior officials to review whether the leasing program unfairly benefits companies at the expense of taxpayers.

theadvocate.com
Louisiana and others are fighting a rear guard action as the use of oil is going down and renewables are ascending. This is an oil state and we intend to keep it that way flies in the face of other actions.
A dozen oil industry trade groups, led by the American Petroleum Institute, on Monday filed a new lawsuit challenging the leasing pause, joining at least three other related cases proceeding in federal courts. David Dismukes, executive director of LSU's Center for Energy Studies, said the government's appeal was unfortunate and raises questions about the Biden administration's commitment to the economic recovery of states that rely on oil and gas production. "This action will do nothing to alleviate building pressure on energy prices that have increased under growing energy supply concerns," Dismukes said. The appeal will create financial uncertainty for oil and gas companies in the Gulf and the industry overall. "Tying up important energy resource development issues like this in a courthouse will discourage oil and gas investment since it leads to uncertain financial outcomes," Dismukes said. Eric Smith, associate director of the Tulane Energy Institute, said the appeal is a case of officials trying to delay things for the oil and gas industry. He compared it to environmental groups filing repeated lawsuits in different courts to slow down construction of an oil pipeline. "Basically, the federal government has learned lessons from the environmental community," he said. Not only could the delays hurt the energy industry, but it could impact the Louisiana petrochemical industry. "The downstream refineries do depend heavily on oil coming in from offshore," Smith said. "If you screw around with the pipelines, you're kind of messing with their lifeblood."
The moratorium came early in the Biden administration and his effort to push for efforts to combat climate change.
The moratorium was imposed after Biden signed executive orders on Jan. 27 to fight climate change. The suit was filed in March and the injunction was issued June 15. The Interior Department had already canceled oil and gas lease sales from public lands through June — affecting Nevada, Colorado, Montana, New Mexico, Utah, Wyoming and the bureau's eastern region. Doughty cited what he called the administration's "omission of any rational explanation in canceling the lease sales, and in enacting the pause." He sided with states' attorneys who argued that the delay of new leasing cost states revenue from rents and royalties. Alabama, Alaska, Arkansas, Georgia, Mississippi, Missouri, Montana, Nebraska, Oklahoma, Texas, Utah and West Virginia are the other plaintiff states.
The administration's appeal takes place in this milieu of opposition and support for actions to stop the increases in greenhouse gases which recently hit the news.
The appeal comes ahead of a court deadline for the administration to explain how it was complying with Doughty's June 15 order that leasing should resume. The Interior Department has not yet issued public plans for new or rescheduled lease sales, amid mounting pressure from Congress and the oil industry. Meanwhile, environmental activists had pressed Biden to permanently block oil and gas leasing on federal lands and waters, arguing that a warming world can't afford to burn the fossil fuels they contain. Still, Interior's appeal did little to assuage oil and gas industry leaders who have accused the administration of dragging its feet in rescheduling a series of auctions postponed earlier this year. Advocates of offshore oil development have argued that fewer greenhouse gases are emitted in the extraction of crude from U.S. waters. "It is past time for U.S. offshore leasing to resume," said Erik Milito, head of the National Ocean Industries Association. "The administration should follow the plain letter of the law, and support high paying jobs and climate and emissions progress."
There is also the fact that the Gulf is only one part of our country.
Federal lands and waters provide about a quarter of the nation's crude production. But the oil, gas and coal extracted from that terrain is also responsible for about 24% of U.S. carbon dioxide emissions, according to a U.S. Geological Survey report. Even as the Interior Department said it was resuming leasing, the agency made clear it will pursue deep changes. "Federal onshore and offshore oil and gas leasing programs are responsible for significant greenhouse gas emissions and growing climate and community impacts," the agency said. "Yet the current programs fail to adequately incorporate consideration of climate impacts into leasing decisions or reflect the social costs of greenhouse gas emissions, including, for example, in royalty rates."
The combat continues between those wanting oil and those opposing oil. THis is just a skirmish in that fight.
Biden appealing blockage of oil lease moratorium