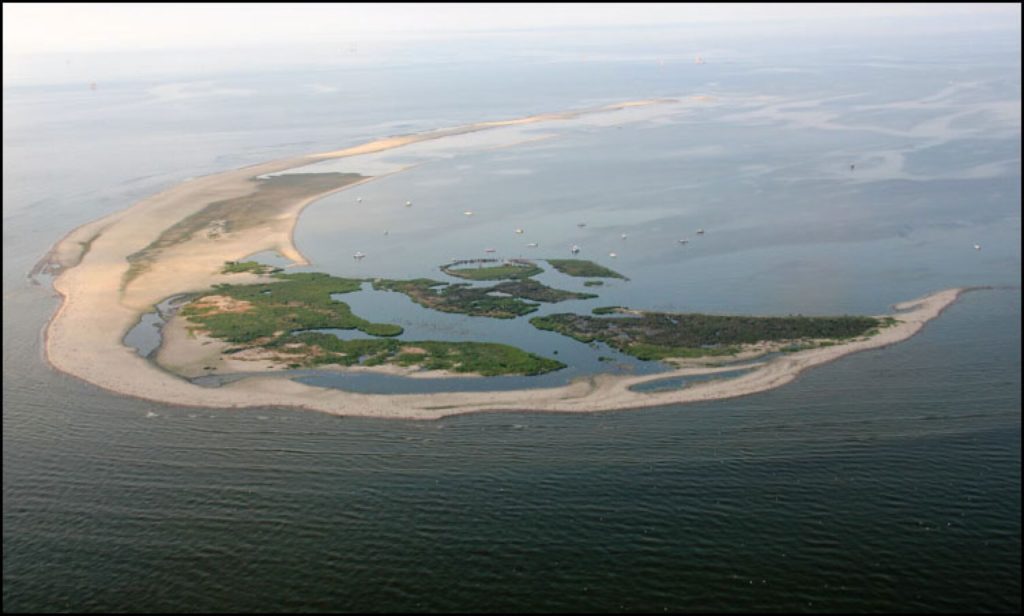 40 states do not have an air pollution plan and we are in that number. This seems wrong with all the air pollution problems we have with all the toxic fumes we produce.
Louisiana is one of 39 states that have yet to submit an updated plan for tackling air pollution responsible for hazy skies in the country's wildest spaces, according to a new filing by environmental nonprofit Sierra Club. The national advocacy group announced its intent to sue the Environmental Protection Agency on Monday after the federal agency had failed to act on states who haven't complied with sending the Regional Haze Plans required by the Clean Air Act. ❌39 states had until July 2021 to file pollution reduction plans with the EPA. ❌EPA didn't tell 39 states their plans were tardy by Jan. 2022 & enforce the law. ✅ Sierra Club & allies like @NPCA are holding EPA & states accountable. #regionalhazehttps://t.co/tggW74h3Ol— Sierra Club (@SierraClub) February 8, 2022

wwno.org
Each state should have one so that the air at national parks is pure and pristine.
Each state is supposed to craft plans to improve visibility in national parks and wilderness areas by reducing emissions at the source. In Louisiana, the Department of Environmental Quality is charged with creating and implementing the state's plan. The Sierra Club argued these plans create an opportunity to improve the air not only in national parks, but the neighborhoods surrounding the plants emitting harmful chemicals such as sulfur dioxide and nitrogen oxide. "We need the EPA to enforce the regional haze law to help communities that are overburdened by toxic air pollution because of generations of systemic racism and inadequate leadership from Gov. (John Bel) Edwards to hold our state's largest polluters accountable," said David Stets, the Sierra Club's Delta Chapter chair. "Addressing regional haze is a great opportunity for Gov. Edwards to reach the interim emission reduction goals he established and one that we hope he takes if he's serious about justice and climate action." But Department of Environmental Quality officials noted that the plans are secondary to those aimed at protecting human health, solely focused on visibility and essentially getting rid of dust forming through chemical reactions in the air. Louisiana's plan focuses on improving air quality around the Breton National Wildlife Refuge, comprising a series of barrier islands in southeast Louisiana off of St. Bernard Parish's coast. Facilities used for power generation, such as Entergy Louisiana's Ninemile Point Electric Generating Plant or Cleco's Big Cajun II Power Plant — one of the state's few remaining coal-fired plants — are among the top emitters causing visibility issues along with several refineries. The Department of Environmental Quality has identified 17 plants responsible for air quality issues at Breton.

Our pollution spreads to neighboring states. That is something that all states should consider.
Pollution from Louisiana also goes beyond state borders, affecting protected areas to the north in Arkansas. Progress has been slow since the Regional Haze Rule was enacted in 1999, already two decades after the country started looking at visibility issues in parks. Even after the rule was in place, it took until 2016 for Louisiana's first plan to be approved and implemented — nine years after the original rule's deadline. Sierra Club attorney Joshua Smith said that state entities and the EPA have "collectively dragged their feet over the years," and they're concerned that pattern will continue. Last April, the agency held a public comment period on its draft Regional Haze Plan but didn't submit the plan before the July 31 deadline. More than six months later, the plan still hasn't been submitted to the EPA for approval, nor have federal regulators enforced that deadline. Louisiana Department of Environmental Quality engineer Venetta Hayes, who works in its air planning division, said staff members are currently revising that draft plan based on new guidance issued by the EPA close to the July deadline as well as comments submitted by the Sierra Club.

All things considered, though, our air has improved. That is something to cheer about!
Compared to data ranging from 2000 to 2004, visibility significantly improved around the wildlife refuge by 2018 largely due to actions taken in response to other federal standards that arose during that time geared toward addressing health concerns, according to that draft plan. The agency is looking at whether it needs further emissions reductions to maintain its progress toward establishing "natural visibility" in the next 40 years, said Hayes. "We're constantly working on improving air quality. There have been tremendous improvements," she said Tuesday. "Without implementing anything at all, we're already past where we need to be toward clean visibility by 2064." During last year's comment period, the Sierra Club called on the DEQ to take on more ambitious emission reduction goals for those facilities in its proposed haze plan to both clean the air and help propel the state toward goals of achieving carbon neutrality by 2050. They also want the state to conduct more independent analyses of facilities' emissions. "The opportunity here is for the state to lock in some pollution reductions that not only benefit those communities immediately surrounding the sources but reduce climate impacts generally for the state," Smith said.
Of course climate change is part of the problem.
Hayes said that while all of the agency's emissions reductions are related to climate change, those directly targeted by the haze plan aren't the greenhouse gases warming the planet. Other standards, such as the National Ambient Air Quality Standard, she continued, would do more to address those emissions. Other states that haven't submitted a Regional Haze Plan include: Alabama, Alaska, Arizona, Arkansas, California, Colorado, Delaware, Georgia, Hawaii, Idaho, Illinois, Iowa, Kentucky, Maine, Maryland, Minnesota, Mississippi, Missouri, Montana, Nebraska, Nevada, New Hampshire, New Mexico, North Carolina, North Dakota, Oklahoma, Oregon, Pennsylvania, Rhode Island, South Carolina, South Dakota, Tennessee, Utah, Vermont, Virginia, Washington, West Virginia and Wyoming.

Couple this with the rise in water reported by NOAA today, there are a lot of problems we face and they need to be a priority, which they are not now.
We are late in developing an air reduction plan