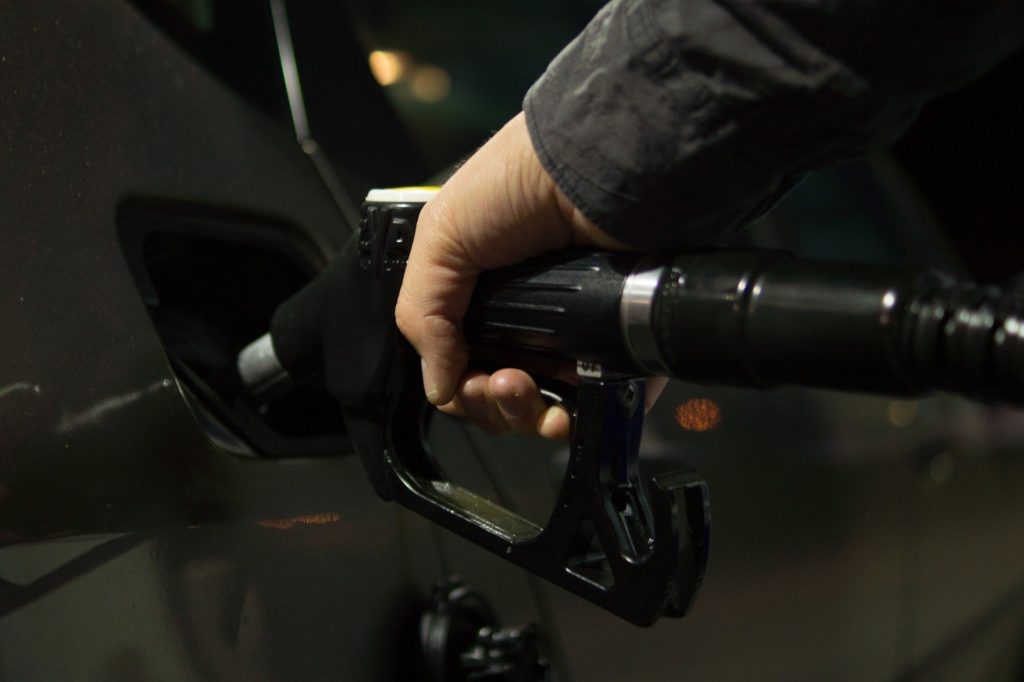 Gasd prices are going up and we are banning Russian oil. What impact is this on Louisiana?
Though President Joe Biden announced Tuesday the U.S. would ban oil imports from Russia amid the country's invasion of Ukraine, the decision should have little effect on Louisiana producers' near-term drilling choices or the price of oil in the long term as the conflict drags on, an LSU energy expert said Tuesday. The price for Brent crude, the international benchmark for oil, has soared from $94 per barrel on Feb. 25 to more than $130 in the last month after the invasion began. As a result, gas prices in Louisiana and the U.S. have hit record highs. As prices keep climbing, some lawmakers and oil and gas advocates have called for additional drilling in the U.S. to pump out more supply and bring down the price of oil. Republican attorneys general across the U.S. have been fighting Biden in court over the president's decision to limit federal oil and gas leases since he took office in January 2021. David Dismukes, executive director of LSU's Center for Energy Studies, said Biden's policies — as well as pressure from investors to send oil and gas profits back to shareholders — will deter drillers in Louisiana and beyond from spending additional money to ramp up production. "The ability to bring those barrels to market is there," he said. "This is the world that (these producers) live in, and these are the pressures that Wall Street and the White House are sending them."

theadvocate.com
This was not a surprise action and the industry had predicted it and already raised the prices.
Dismukes said oil markets had predicted Biden's move and factored it in with the latest barrel prices, even amid the surge. He said the ban is good from a national security perspective and demonstrates U.S. support for Ukraine, but the U.S. buys little crude from Russia to begin with. "I don't think there's going to be a lot coming out of this decision right now," Dismukes said. "If you really wanted to hurt Russia," he added, "the thing to do is … to squash their market share by increasing domestic production." Banning Russian oil imports isn't expected to make a significant difference in drilling activity in the Gulf of Mexico, said Peter Ricchiuti, a finance professor at Tulane University.
There may be some economies but the low amount of oil we get from Russia will have little impact.
Companies may go for some "low-hanging fruit" such as workover projects, where a barge rig is sent over to re-stimulate a well that hasn't produced in a while. Drilling new deepwater wells is a risky proposition, because it takes between five and 10 years for a rig to start producing. "In five or 10 years, oil could be at $1 a barrel or $300 a barrel," Ricchiuti said. And with the rapid adaptation of electric vehicles, oil demand is expected to peak by 2030. "You can hear the freight train coming," he said. Even with the rapid rise in oil prices, oil company stocks are priced as though a barrel costs $70. "That kind of shows you what investors are thinking about longer-term pricing," Ricchiuti said.
The industry supports the ban.
The ban appears to have support from the oil and gas industry in the U.S. Mike Sommers, president and CEO of the American Petroleum Institute, said the oil and gas trade group backed Biden's move and that industry companies are already unwinding themselves from Russia. "We share the goal of reducing reliance on foreign energy sources and urge policymakers to advance American energy leadership and expand domestic production to counter Russia's influence in global energy markets," he said in a statement. Mike Moncla, president of the Louisiana Oil & Gas Association, said banning Russian energy imports is an important step in applying pressure to end the invasion of Ukraine. But he noted the Biden administration hasn't had the best interests of domestic oil and gas companies in mind. "Let's not forget: the price of oil had doubled and the price of a gallon of gas had tripled before Russia invaded Ukraine's sovereign borders," he said in a statement.
Ukraine had wanted us to cut off the Russian oil and the US and Europe have done that. Europe is hit harder than us.
Biden's move follows pleas by Ukrainian President Volodymyr Zelenskyy to U.S. and Western officials to cut off the imports, which had been a glaring omission in the massive sanctions put in place on Russia over the invasion. Energy exports have kept a steady stream of cash flowing to Russia despite otherwise severe restrictions on its financial sector. Biden said the ban on Russian oil was a 'powerful blow' to 'Putin's war,' but warned Americans 'defending freedom is going to cost.' Though Russian oil makes up only a small part of U.S. imports, Biden has said he was reluctant to ban it, cutting into supplies here and pushing gasoline prices higher. Gas prices have been rising for weeks due to the conflict and in anticipation of potential sanctions on the Russian energy sector. The average price for a gallon of gasoline in the U.S. hit a record $4.17 Tuesday, rising by 10 cents in one day, and up 55 cents since last week, according to auto club AAA. The average price for a gallon of gas in south Louisiana was $3.96 Tuesday, according to AAA.
Even before the invasion, oil companies were pulling back from Russia.
Even b efore the U.S. ban many Western energy companies including ExxonMobil and BP moved to cut ties with the Russia and limit imports. Shell, which purchased a shipment of Russian oil this weekend, apologized for the move on Tuesday amid international criticism and pledged to halt further purchases of Russian energy supplies. Preliminary data from the U.S. Energy Department shows imports of Russian crude dropped to zero in the last week in February. The U.S. imports about 100,000 barrels a day from Russia, about 5% of Russia's crude oil exports, according to Rystad Energy. Last year, roughly 8% of U.S. imports of oil and petroleum products came from Russia. "It's an important step to show Russia that energy is on the table," said Max Bergmann, a former U.S. State Department official who is now a senior fellow at the Democratic-leaning Center for American Progress.
Defending freedom is not free but if all we have to do is pay more, it beats being bombed.
No Russian oil so what about ours?