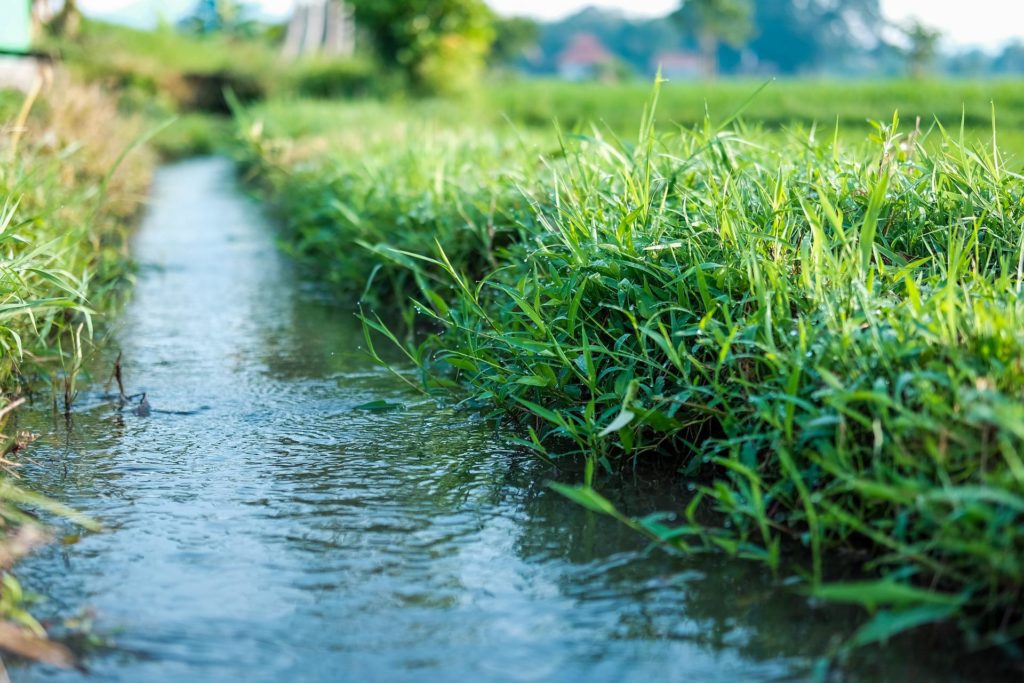 Land was donated a couple of years ago for a housing development because it was wet lands. Because it was wet lands!
Nearly two years ago, developer Chris Ingram agreed to donate to Ascension Parish government roughly one-third of his property initially intended for use in a new housing development because the land was mostly wetlands. Developing the now-donated 65 acres in the Galvez area would have required a crossing over a tributary of Henderson Bayou and extensive, costly mitigation through the U.S. Army Corps of Engineers. Ingram said it wasn't cost-effective to extend his Hidden Lakes of Ascension neighborhood off La. 931. "It wasn't profitable really. It was close, but not really," he said Thursday. Under series of changes to the parish's development rules, a decision not to develop on wetlands in Ascension won't be left up to developers, but would rather be made most of the time by the government to protect nature's flood and storm buffers.

theadvocate.com
This is the fastest growing parish in the state and so more land is needed for housing.
Sprawling development in Louisiana's fastest-growing parish over the prior two decades has stretched from the fringes of East Baton Rouge Parish into low-lying, flood-prone areas closer to the lower Amite River and the Maurepas and McElroy swamps. In response, the parish will now require that no more than 40% of "hydrologically connected" wetlands of at least one acre in size can be developed. The rest, at least 60%, must be preserved and also have a buffer around that land that is between 25 and 50 feet wide. The rule applies only to larger developments of greater than 20 acres or 50 lots, not single lots or smaller developments. Modeled off rules adopted in Tangipahoa Parish in 2018, the new wetlands requirements were less than what advocates had said they wanted but were welcomed anyway.
This decision, while good, is less than what was desired.
The new requirement watered down an earlier proposal that called for even more preservation amid opposition from a split Parish Council. In a letter Wednesday, Chip Kline, chairman of the Coastal Protection Restoration Authority, had advocated for the stronger rules. He wrote the Parish Council and Parish President Clint Cointment that inland coastal parishes like Ascension need to act to protect wetlands because they are becoming more vulnerable to hurricanes as Louisiana's lower coast erodes. "It's a start," Ascension Parish resident and longtime wetlands advocate Polly Glover said.
Flooding and traffic are major problems and removing the wet lands would solve neither.
Persistent traffic and flooding concerns have driven opposition to new housing since the August 2016 flood devastated the area. East Baton Rouge and Livingston, too, have addressed ways to limit unbridled growth in their parishes. The new wetlands preservation rule was among several the Parish Council adopted Wednesday night as parish officials pushed through a suite of changes aimed at getting a tighter rein on growth. The parish has been under a development moratorium since the summer and recently extended it until May 31. A more thorough revamp of the rules is expected over the next year to 18 months after the moratorium is lifted.
The council made other changes as well.
Other changes adopted Wednesday include: requiring larger developments to be on roads at least 20 feet wide, up from 18 feet, a measure seen as a safety step for school buses and other wide vehicles, tightening the limits on the use of dirt fill to raise homes, so the average depth on a site is no more than 3 feet and no area that doesn't have a home on it can be more than 4 feet deep , requiring more robust storm water detention and drainage infrastructure for new neighborhoods and other developments, requiring fence permits to avoid fences being built in or otherwise obstructing drainage routes and requiring extra entrances and exits in new neighborhoods, with limited exceptions. The council by May 31 is expected to also require that developers pay for independent firms to handle traffic studies for new neighborhoods; currently developers pay, but they also hire the companies. Development critics and Cointment support the change.
Of course, the decisions had been made prior to the meeting.
Council members had met Wednesday to make final changes to the new rules before adopting them, and all that were approved were adopted without opposition, except for the rule that weakened the wetland preservation measure. The wetlands amendment, which lowered the minimum preservation level from 85% to 60% of wetlands, passed on a 6-4 vote, gaining a majority that mixed some of most ardent development critics with those who traditionally take up for landowner rights. Tangipahoa Parish President Robby Miller said Thursday his parish adopted an 85% wetlands preservation level in 2018 amid complaints over traffic and flooding in his parish's low-lying southeastern corner, east of Ponchatoula and south of Robert. The remaining 15% that can be developed in Tangipahoa is set aside primarily for roads and infrastructure and came with an economic tradeoff that allows developers to create some lots that are narrower than usual, Miller explained.
The changes made in Tangipahoa really changed the format of the development to one that is better.
Miller said a recent large-scale development went from a standard grid pattern that would have required lots of wetlands mitigation to one with more curved roads, varied lot sizes and plenty of green space. "And so it really changed the characteristics of the subdivision. For the most part made it a lot nicer subdivision and the developer actually liked it better," he said. Ascension's administration had hoped for the higher level of wetlands preservation. "The reason we went and attacked it this ardently is because it's important. We've lost so many acres to development, and we need to do … as good as we can, as big of an effort as we can, to protect these areas for water to go and protect our residents," Ricky Compton, assistant to the chief administrative official and former parish planning director, told the Parish Council.
The council was split by pro-developers and those wanting to protect the land. Based on what was found in Tangipahoa, the developers should have been for the changes.
Among those for the amendment to weaken wetland preservation were Councilwoman Teri Casso and Councilman Dempsey Lambert, who often take criticism for being too pro-development, and Councilmen Joel Robert and Chase Melancon, who have generally been more critical of the way the parish has grown. Councilman Alvin "Coach" Thomas Jr. and Travis Turner also supported the amendment. Other council members, like Dal Waguespack, had argued for the higher preservation level to protect wetlands at least until the rules could be better defined. The wetlands measure has the potential to affect greatly areas like Sorrento and St. Amant, which Melancon and Robert represent. Robert proposed the amendment to decrease the minimum preservation level to 60% and talked about creating a companion program in the future to incentivize local mitigation and detention areas that, he argued, would better affect local drainage than distant wetlands mitigation banks working through the Corps of Engineers. Compton argued more wetlands preservation and flood benefit would occur if wetlands simply weren't developed in the first place.
In many ways, this what many communities are facing. What do you do with all the people who need housing. Also it shows that where you stand is based on where you sit.
In a later interview, Robert argued tougher wetlands standards would drive landowners to be annexed by Sorrento, which doesn't have the requirement. Robert is part of large, extended landowning family in Ascension that is influential in local Republican politics and has long had parish government contracts. But the councilman said his family's land would not be affected by the wetlands limits because he began working to have all his property annexed by Sorrento before the new parish development rules could take effect. "My land is not affected," he said.
You want to stop flooding so you build over wet lands. You want to reduce traffic so you build developments outside of town. We need to rethink many things.
Ascension Parish to keep wetlands away from builders