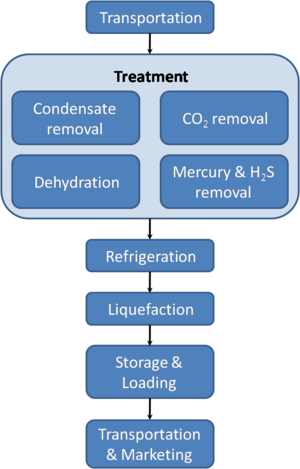 A 6th contract with international clients has been signed for LNG facilities not even built yet.
In a sign of the times for the global liquefied natural gas market, a Louisiana-based LNG company has inked another long-term deal with an international buyer. It's the sixth contract announcement in five months for Louisiana's LNG facilities. Five of them have come since March, and most were signed by one company. The latest move, announced Monday, calls for Sempra Infrastructure's Cameron LNG in Hackberry to supply 2 million metric tons of LNG annually to the Polish Oil & Gas Co. Sempra Infrastructure, a subsidiary of San Diego-based Sempra, struck another 2 million-ton deal with Polish for its upcoming Port Arthur LNG facility in Port Arthur, Texas. The other five announcements came from Venture Global LNG, the Virginia-based company behind four planned or existing LNG facilities across south Louisiana.

theadvocate.com
One company got most of the business.
Venture Global signed pacts with PETRONAS in Malaysia, ExxonMobil LNG Asia Pacific, New Fortress Energy Inc., Shell NA LNG and China National Offshore Oil Corp. In the six announcements, nine total new contracts were revealed. Eight belong to Venture Global LNG. Five deals were signed with Asian purchasers. One is with a European company. Three others went to U.S. buyers. More long-term contracts are likely on the horizon for the global LNG market, said Charlie Riedl, executive director of the Center for Liquefied Natural Gas, a lobbying group. Demand for LNG remains strong, but the available supply is under pressure as Russia's war in Ukraine is driving European countries away from Russian natural gas, Riedl said. As a result, industry advocates have called for increasing LNG exports to Europe — a cause that President Joe Biden has supported. Though Asia has historically been U.S. LNG's largest buyer, Riedl said about 80% of American cargoes have been steered toward Europe in the last year. Biden's push can do only so much to influence the market, Riedl said, because private companies execute the contracts. "What you're seeing, though, is an expedited pace of contract negotiations," he said.
Texas and Louisiana seem to be the favorite states in the Gulf.
Though Louisiana is "an attractive place to do business" for LNG exporters, Riedl said Texas presents another opportunity. He expects most future LNG announcements to involve both states. "Those two states fundamentally have an understanding of not only the broader natural gas industry, but broad scale refining on the Gulf Coast," he said. U.S. LNG exporters are at maximum production, Riedl said, but planned expansions and new export terminals should enhance output. Many of the new facilities are slated for Louisiana. Tellurian Inc.'s $30 billion Driftwood LNG began construction in April. Venture Global has three facilities in the planning stages — Delta LNG and Plaquemines LNG in Plaquemines Parish and CP2 LNG in Cameron Parish — and its Calcasieu Pass terminal began operations in January. Another facility, Commonwealth LNG, is planned for Cameron Parish. Expansions and renovations are also in the cards. Lake Charles LNG is transforming into an export terminal. Sabine Pass terminal, the largest exporter in the U.S., recently won federal approval to ship out more cargo. Cameron LNG is banking on an expansion to supply LNG to Polish. The planned upgrades include adding another liquefaction train to boost Cameron LNG's yield by 6.75 million tons per year.
Federal reviews continue and changes have been made in the initial plans.
The Federal Energy Regulatory Commission had previously approved a two-train expansion. In January, Cameron LNG filed a request to build only one new train and add other technical changes in an effort to reduce the facility's greenhouse gas emissions. That request is still under regulatory commission review. The LNG facilities have come under fire for their environmental effects. Environmental advocacy groups say LNG, despite being advertised as a cleaner-burning source than other fossil fuels, still emits enough greenhouse gases to lead to warmer temperatures and, in turn, more intense storms. The LNG facilities have leaned on carbon capture to mitigate their emissions. Carbon capture is a process by which industrial sites attempt to trap carbon emissions and store them deep underground. Industry advocates say it is one of the best tools available to lessen the impact of fossil fuels while still meeting global energy demand. Environmental advocates say it is not effective enough to make a dent in emissions. Sempra said it will work with Polish on a "framework" for mitigating greenhouse gas emissions "across the LNG value chain." Venture Global LNG and Commonwealth LNG have said they will implement carbon capture procedures.
I am sure they will be built and with all these contracts, they will start work right after the plant is commissioned.
More LNG contracts making the LNG business work