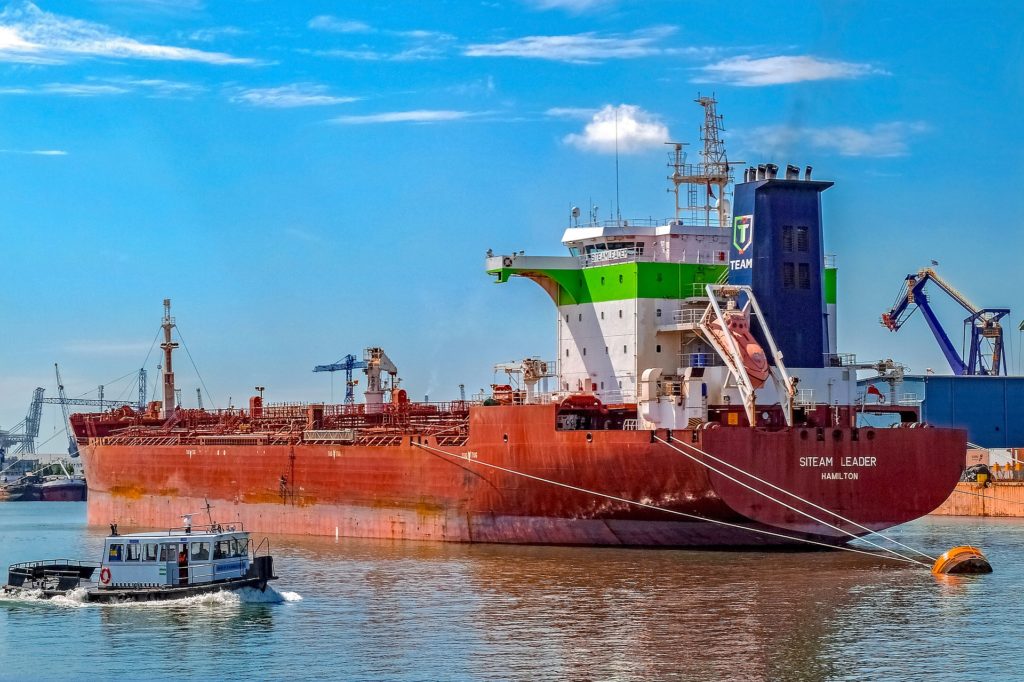 WE are getting a lot of LNG terminals and they will emit emissions. This is the best guess on how much will be added to the emission we have now.
A report outlining the environmental impact of the United States' roaring liquefied natural gas export industry says 25 impending LNG projects could spew out up to 90 million tons of greenhouse gases annually — more than would be generated in a year by all of the cars, trucks, buses and motorcycles in Florida. The majority of those 90 million tons — which will be added to the sector's existing 12.3 million tons — will originate in Louisiana. In all, 12 of the 25 projects are set to call Louisiana home, joining three of the nation's seven operational export terminals. The projects include both new terminals and expansions of existing facilities. If they approach their permitted totals, the 12 Louisiana projects could produce a combined 56.9 million tons of greenhouse gases each year, according to a report from the Environmental Integrity Project, an environmental law nonprofit that tracks permit enforcement. That would account for about 63% of the 90 million new tons.

theadvocate.com
That is almost six times the total emissions by cars in this state. Yes, six times.
The 90 million total is equivalent to 18 million passenger vehicles running for a year, the report said. For comparison, Florida has nearly 17 million registered motor vehicles, according to federal data. Louisiana has about 3.9 million. However, the Louisiana emissions figures are incomplete. G2 Net Zero LNG, a proposed Cameron Parish facility, has not revealed its projected emissions totals because it has not filed for a federal air permit. There's one other caveat: the LNG facilities don't always reach their limits. Sabine Pass LNG in Cameron Parish hit 42% of its allowed emissions in 2020. But it led the way for all U.S. export terminals with 4.5 million tons of greenhouse gases. Second was Cameron LNG in Hackberry with 3.7 million tons. Calcasieu Pass, which began production in January, is permitted for about 4 million tons per year. Of the four U.S. terminals under construction, Driftwood LNG in Calcasieu Parish and Plaquemines LNG in Plaquemines Parish have the two highest permitted thresholds at 9.5 million and 8.1 million tons, respectively. Louisiana's 10 other LNG projects are either awaiting environmental permits or have made little progress since being announced.
Remember, LNG is better than oil. The facilities must be comparable.
Though the LNG export industry has been growing in the U.S. for years, it has snowballed in recent months after Russia invaded Ukraine in February, which led countries around the globe to renounce Russian oil and natural gas. President Joe Biden in March announced a plan to increase U.S. shipments of LNG to Europe. Asia has been the historical destination for U.S. LNG, but more exports have been steered toward Europe this year, according to the U.S. Energy Information Administration. Louisiana has emerged as a prime destination for LNG exports because of its proximity to the Gulf of Mexico, its availability of cheap natural gas, and its favorable tax incentives and regulatory environment. LNG has been hailed by fossil fuel advocates as a "transition" fuel as the energy sector attempts to move away from dirtier sources of fuel such as coal. Charlie Riedl, executive director of the Center for LNG, said the emissions totals also don't measure the impact of replacing coal with natural gas. "LNG is globally displacing high-emitting fuels like coal and helping countries reduce their emissions and meet their climate goals," Riedl said in a statement. "As the countries look to make good on their Paris (climate agreement goals) and other climate goals, LNG will continue to play a pivotal role."
We are making a deal with the devil.
But the report said the world is "playing with fire" by relying more heavily on LNG. It also said emissions totals only account for the LNG export facilities and not for gas exploration, pipeline leaks or burning gas in homes and businesses. In addition, little to no data exists on how much coal would be displaced by LNG, said Alexandra Shaykevich, a research manager for the Environmental Integrity Project and one of the report's authors. "We don't have a lot of independent data coming from researchers or outside of industry," she said. The report is also critical of the industry's reliance on carbon capture, a process intended to trap carbon emissions on site and inject them deep underground. The report notes a "swift uptick" in recent years in LNG carbon capture projects. Shaykevich said none of the LNG facilities have implemented carbon capture yet because carbon injection wells require a separate EPA permit. "What I've seen in permits, time and time again, is that it's kind of an add-on that will come later," she said. "I certainly do not want to trash carbon capture. It's a promising technology," she added. "I think just we really need to be careful with permitting these things, and we really need to hold these companies accountable to their promises."
Cameron LNG says they have cut the emissions and are looking at carbon capture additive to their facility.
Cameron LNG officials said the facility has implemented a host of changes to cut down its emissions by about 10% since 2020, including upgrading equipment to limit valve emissions, reducing flaring and using electric compression for future expansions. The company has also signed a deal to develop a carbon capture facility at its complex. "We also believe that US LNG is critical for both energy security around the globe and is needed to help transition global economies away from coal and other higher emitting fuels, more than offsetting the emissions associated with the liquefaction process," a company statement said.
The oil state will becoming the LNG state but renewable will still hire more employees.
LNG facilities emit emissions. How many will they emit?