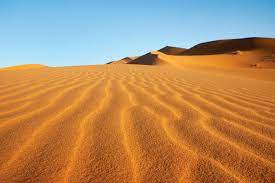 When I was in high school n Turkey, we got sand from Tunisia. Now dust from the Sahara Desert is here.
Saharan dust is moving over Louisiana Monday, dropping air quality in New Orleans, Baton Rouge, Lafayette and elsewhere in the state. Children, seniors and people with breathing issues are encouraged to reduce their time outside, officials said. An air quality alert has been issued by AirNow, which is a partnership of several agencies, including the U.S. Environmental Protection Agency, the Centers for Disease Control and NASA. While the air is unhealthy for sensitive groups, such as children, it is fine for most members of the general public, officials said. The dust is carried from Africa's Sahara Desert and across the Atlantic every year. A heat advisory also is in effect for parts of south Louisiana as the "feels like" temperature is expected to climb to 110 degrees. The advisory is in effect until 7 p.m.

nola.com
This means that it has crossed the Atlantic Ocean and the Gulf to get here. A long journey.
Saharan dust particles began to increase across the state Sunday, forecasters said, and southwesterly winds are expected to bring a "dense area" of the dust across the state Monday. The air is expected to be unhealthy for sensitive groups in most locations in the state Monday. As of 9 a.m., particle pollution levels had already reached unhealthy levels for children and others in New Orleans, Metairie, Covington and Baton Rouge. The air quality in southwest Louisiana was deemed unhealthy earlier in the morning but had improved with the changing winds. Air quality is expected to improve Tuesday as dust levels decrease slightly, officials said.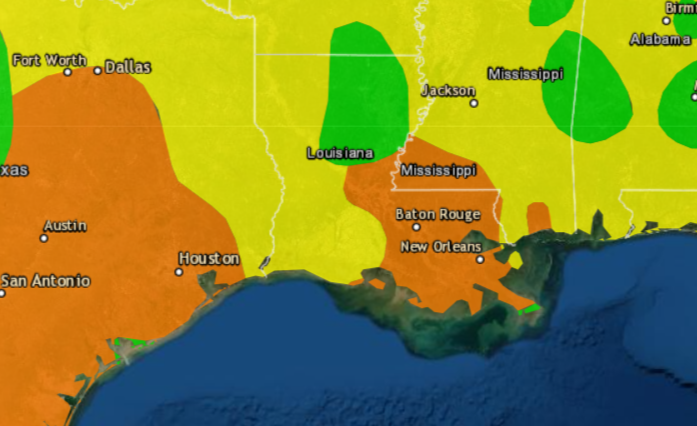 Monday is the bad day and these are the ones who should take care.
The air quality Monday is expected to be unhealthy for sensitive groups, which include children, teens, older adults and people with heart and lung disease. These individuals should reduce their exposure. Here are tips: Choose less strenuous activities (like walking instead of running) so you don't breathe as hard, Shorten the amount of time you are active outdoors and Be active outdoors when air quality is better. If you are not in a sensitive category, you can continue your outdoor activities as usual, according to AirNow. Check the current air quality for New Orleans.
With the heat index up to 110, that may deter more than the air quality does!