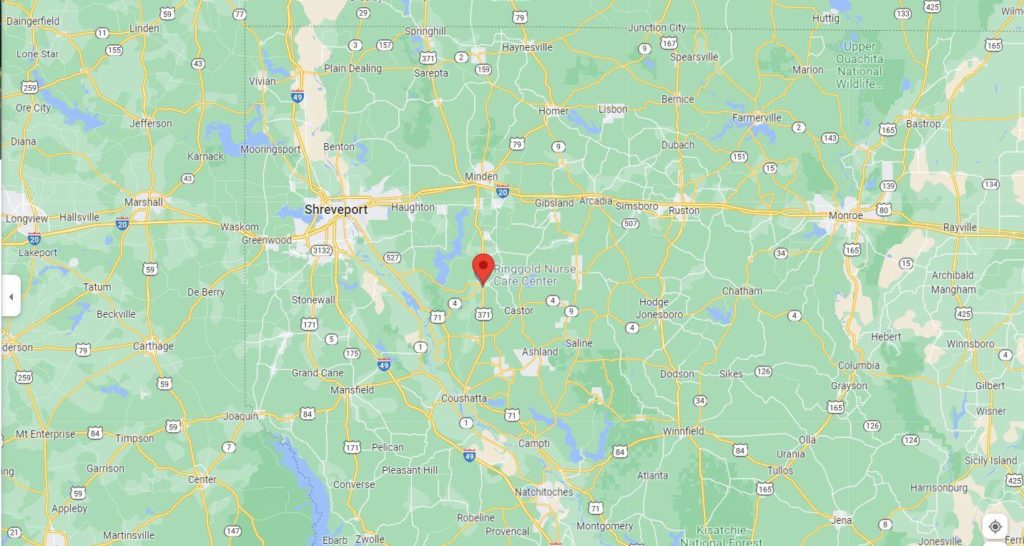 Pipelines leak. That is a given that at some point there will be a leak. We just had one in the state.
A pipeline in northwest Louisiana leaked 8.2 million cubic feet of natural gas last month, sending large amounts of methane, a potent greenhouse gas, into the atmosphere, officials said Friday. The leak came from an Energy Transfer LP pipeline near Ringgold, about 40 miles east of Shreveport, on the morning of July 22, said Patrick Courreges, state Department of Natural Resources spokesperson. It resulted from a ruptured gathering line, a pipeline that leads from a drilling site, and was shut off the same day, Courreges said. The cause is being investigated. The volume of the leak was enough to power about 40,000 homes for a day, Reuters reported. It chased 10 residents from their homes and closed part of Louisiana 4, State Police said. No injuries were reported. Residents were able to return home after about 90 minutes. "The leak was found to be the result a 16-inch gathering line that ruptured for unknown reasons," state trooper Jonathan Odom said. Energy Transfer did not respond to requests for comment Friday. Greg Langley, spokesperson for the state Department of Environmental Quality, said his agency "did receive a notification of this leak. It was assigned to one of our inspectors in the Shreveport office." 

nola.com
Methane is a gas that traps far more gas than carbon dioxide.
The main component in natural gas is methane, a powerful greenhouse gas that is more than 25 times as potent as carbon dioxide at trapping heat in the atmosphere, although it remains there for a shorter period of time, according to the U.S. Environmental Protection Agency. It has 80 times the warming power of CO2 over the first 20 years after it reaches the atmosphere, the Environmental Defense Fund says. Leaks reported to the federal government released 26.6 billion cubic feet of natural gas from 2010 through October 2021, according to a report from the U.S. PIRG Education Fund, Environment America Research & Policy Center and Frontier Group. The report equated that amount the global warming to driving more than 2.4 million passenger vehicles for a year. Energy Transfer disclosed the Ringgold leak in a report filed with the U.S. Coast Guard National Response Center, the federal body for reporting oil and chemical spills, according to Reuters.
The leak was reported quickly but it rained which might have dispersed some of the leakage.
Details from the response center show Energy Transfer reported the leak on the day it occurred. It initially indicated the leak and said a response team was on the way, but that the team would wait for the gas to dissipate to investigate. An update reported the amount of the leak and said it was raining at the time. Courreges said a sample section of the pipe has been sent to a laboratory for clues about what might have caused the leak. The pipeline is shut off until further notice, he said. "The company itself, Energy Transfer, has got 30 days to get back to us on what they think happened, which will be part of our investigation," Courreges said, adding the company's findings would be compared with the state's. "And from there we'll be deciding what happens next: Are there some kind of civil penalties or anything like that? But we can't really speculate on that until we've got more detail."
Northwest Louisiana is in a geological area that can produce methane.
Northwest Louisiana is part of the Haynesville Shale, a geological formation that holds important amounts of natural gas mined by energy companies. Reuters also reported that Energy Transfer separately agreed Friday to plead no contest to environmental crimes in Pennsylvania, in connection with the construction of its Mariner East 2 Pipeline and Revolution Pipeline. In February, the federal Pipeline and Hazardous Materials Safety Administration, part of the Department of Transportation, proposed civil penalties totaling $57,700 against the company after inspections raised concerns about construction of its pipelines, maintenance, emergency response procedures, integrity management and operations. That involved actions between March and October 2021 related to the company's Lone Star NGL North Pipeline System located in New Mexico and Texas. In 2020, the company paid a civil penalty of $73,600 for issues involving corrosion control, integrity management and procedure manuals. That was for actions between April and October 2018 involving the company's Lone Star NGL-East and West pipeline system, also known as the Gateway Justice Pipeline, in Houston, Abilene, Victoria and Midland, Texas. The company's Rover Pipeline Project in Ohio and West Virginia paid a $143,000 fine in 2019 after inspectors confirmed that Energy Transfer's welding inspectors failed to identify 33 unacceptable welds in pipelines.
To me, the uninitiated, is seems a spotty record to hire them.