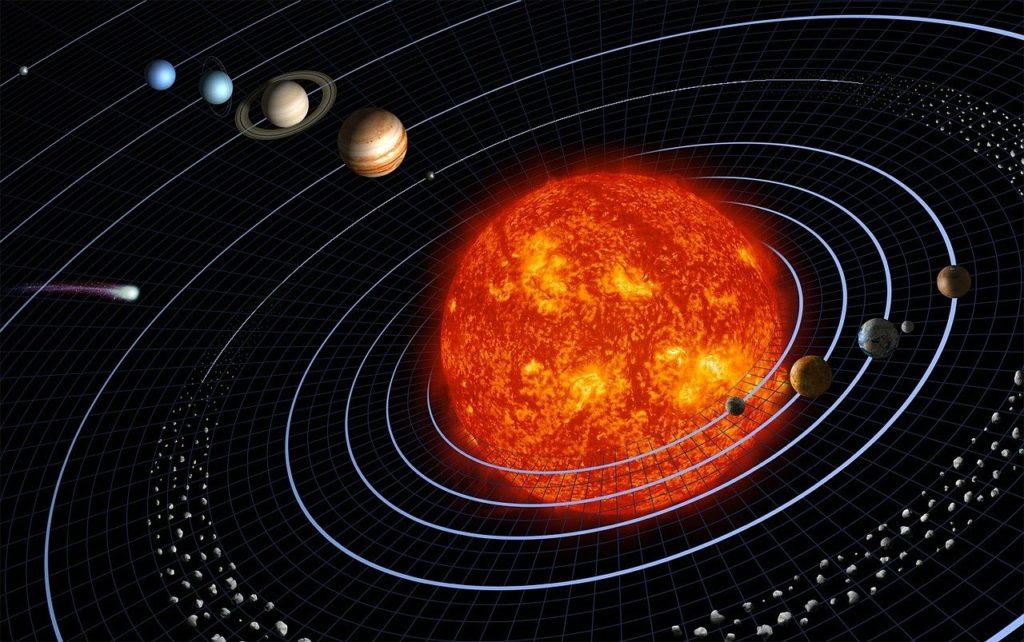 Sunlight is free and can power the world. But the solar panels take up space and not many workers are created. Maybe it is also NMBY, not in my back yard.
A push by utility companies and environmentalists for Louisiana to embrace solar power has hit a roadblock in another parish. Despite a personal appeal by the head of Entergy Louisiana, St. James officials have temporarily halted construction of new solar panel farms. Entergy and other utilities and industries have been trying to add more solar to their mix of electricity generation as they strive to meet government and corporate climate goals — and try to take advantage of hundreds of millions of dollars in federal earmarks and tax breaks. But the companies need large tracts of land in rural parishes to place the acres of solar panels. And some of those parishes have resisted. The latest is St. James, where residents and public officials have voiced concerns over the aesthetics of the farms and that the loss of valuable agricultural land could displace farmers. And they have argued the land could be used for other projects that would generate more jobs than solar farms do.

theadvocate.com
St James said no as they need to develop rules and look at what is the best or the best mix of economic development.
On Wednesday night, the parish council voted 6-1 to halt approval of any new solar farms until at least the end of March. Councilman Jason Amato said the pause is meant to give the parish time to study the farms' economic and environmental impact and to develop rules —which the parish doesn't have —to "guide our decisions for these potential green energy projects." "The St. James Parish government has the right, power and authority to enact ordinances vital to promote, protect and preserve the safety, welfare, peace and good order of the Parish," he said Thursday. The temporary moratorium follows the lead of some other rural parishes in Louisiana, like Pointe Coupee, Washington and Tangipahoa, which have previously adopted bans to update their own development rules. They later approved new farms.
Entergy's CEO was the most influential pro speaker. He cited the need and the desire for clean energy.
The St. James council approved the moratorium despite a personal appeal from Phillip May, the president and chief executive officer of Entergy Louisiana. He told the council that 54% of the utility's customers are industries, and the vast majority of those industries are looking for new sources of low- or no-carbon energy sources. "What that means is renewable power, particularly in Louisiana, in the form of solar," May told the Parish Council Wednesday night. "If we cannot provide low or no carbon electricity, then we will miss out on a huge opportunity for expansion in this parish and across our state and the investment and jobs that come with that." May also argued that the inability to provide that kind of power could also undercut jobs in existing industries as companies reduce future investment in local operations. The concerns in St. James were stoked by a proposal by D.E. Shaw Renewable Investments' to build a 3,900-acre solar farm in Vacherie that has rankled neighbors. The farms would supply power to Entergy Louisiana. Tripp Roy, the company's director of development, said he supported the parish's analysis of its land use rules and wanted to help set new regulations for solar farms. But he opposed the moratorium, at least at its current duration. Roy, who has been speaking to the council for months, was unable to convince parish officials to shorten the moratorium. A parish land use attorney said the halt would not take effect until September, once public notice and other legal requirements are finished.
Residents living near the proposed solar farm liked the ruling as they feared a loos in their lands value and in a hurricane flying blades and metal hitting their houses.
Vacherie residents who would live near the DESRI project just west of the La. 20 corridor welcomed the moratorium, saying the farms would be too close to their homes. They feared the project would lower property values and pose a flying debris risk during major hurricanes. Jude Poche, 55, said the parish has plenty of land upriver that isn't near any homes. "I can ride miles and miles and miles where I don't see a single house. Why don't you put this in one of those places where you don't have development? Who came up with the idea of putting it on the main street in Vacherie … right in front of everybody's house?" Poche asked. The farm would run from River Road to the southern end of the community. "I mean that's the entire community of Vacherie," Poche said.
It is strange when the environmentalists join ranks with industry but this is a case were it is happening.
St. James' available land and location on the Mississippi have made the parish a prime location for new industrial projects. And that has made it a frequent flashpoint in fights over the balance between industrial and economic development and pollution risks. Previously low natural gas prices sparked a boom in new proposals from companies like Yuhuang, Formosa, Wanhua and South Louisiana Methanol. They drew opposition from environmental and community groups, who argued their emissions would harm the health of mostly Black communities. But most parish officials, like Amato and others, supported them, citing the jobs and tax revenue they could bring. Only Yuhuang, now YCI Methanol One, has been built. The others are tied up or died amid permit fights or financial concerns. This time, on the solar moratorium, the sides have flipped. Environmental groups opposed the moratorium, calling it a step backward from a cleaner energy future and an example of the uneven concern from parish officials for St. James residents. They have questioned why the parish hadn't taken similar concern and time with large petrochemical projects proposed primarily in the parish's upriver areas, where St. James' Black population is most concentrated. Some called for a moratorium on future petrochemical facilities, a plea that has failed to gain support in the past. "What about us," asked Beverly Alexander, a parish resident and community activist who has sued over past plant proposals. "What about y'all's self? Don't y'all think y'all are going to be poisoned also?"
Industry says that they are not bad, trust us. Experience says no way.
Industry backers say major complexes follow stringent state air quality rules and state cancer incidence data don't support the contention that emissions are harming residents' health. Critics point to federal cancer risk analyses that show northern St. James region has an elevated cancer risk. Comparing both state cancer incidence and federal risk data, a published, peer-reviewed Tulane University analysis recently found that Louisiana's poor air caused 85 new cancer cases each year. Cancer rates were most elevated in the poorest neighborhoods with the worst air. Six of seven council members ended up voting to adopt the solar moratorium. Only Councilman Clyde Cooper, who represents northern and central west bank areas that have fought new industry in the past, voted no. In supporting the moratorium, some parish officials pushed back against claims spread on social media that this halt was really an attempt to permanently block solar operations, saying it remains only a pause to revamp parish land use rules. "This moratorium is not a 'ban' on clean energy, solar development, etc. We're not 'stopping' clean energy initiatives as some rhetoric would have you believe," Councilman Ryan Louque said.
The question is what development do the parishes want. Clean non polluting but takes land and few jobs or polluting and also takes land but provides more jobs.
St James says no and environments say Oh No