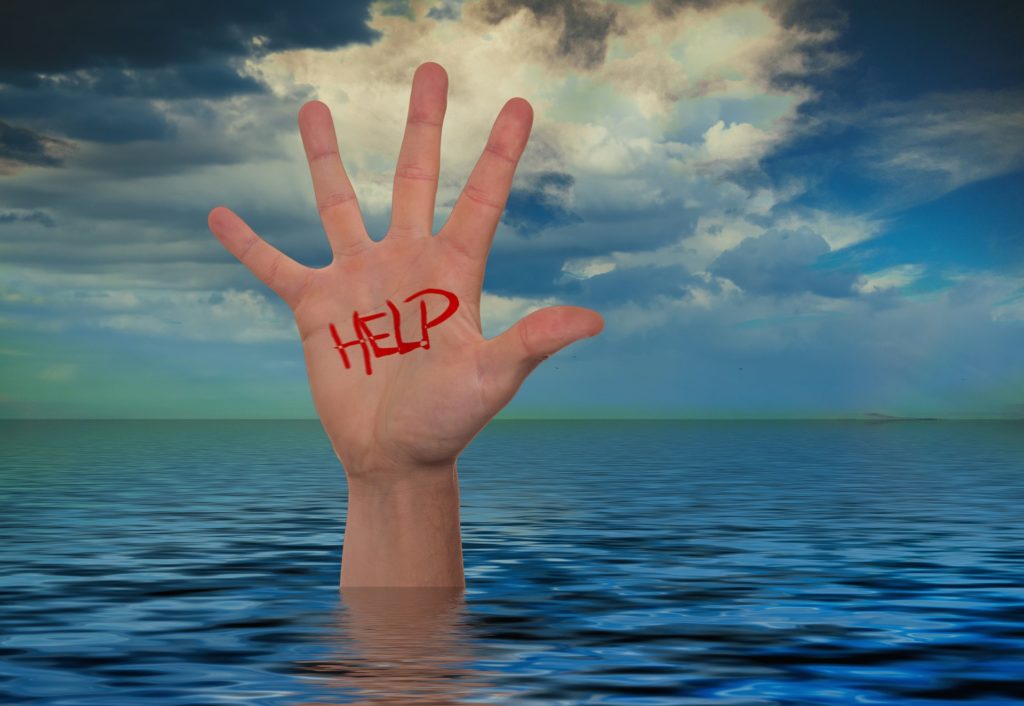 We get the government we vote for.
In the early years of our democracy, it was Thomas Jefferson who noted "The government you elect is the government you deserve." Well, last week most Louisiana voters in coastal parishes apparently felt they deserve a government that doesn't care if the Gulf swallows their homes and businesses in the next few decades — and actually want to help that happen. That desire was written in this headline: "Louisiana congressional incumbents sweep elections". Except for its lone Democrat, this is the same group that has voted against almost every measure to reduce emissions by the fossil fuel industry. And those emissions are what is driving the rapid acceleration of sea level rise that NOAA says could now push the Gulf two feet higher along our coast in just the next 30 years.

nola.com
When will they wake up and see what their voting does to the state.
Now conservatives, I'm not asking you to become Democrats. And of course, I know you don't want flooded homes, bigger hurricanes and soaring insurance rates to make this region unlivable for you and your children. But elections have impacts. So why do you keep voting to drown by reelecting senators and representatives who have fought against addressing the cause of our rapidly approaching demise? I have some ideas. It's possible you don't really understand the gravity and urgency of the threat. While national outlets make news about the crisis a lead item, those stories are almost nowhere to be found locally — if they can be found at all. For example, last week the latest National Climate Assessment stated bluntly Americans were in danger of losing "the things they value most" unless emissions were reduced rapidly. A few days earlier, scientists revealed that the rate of sea level rise had doubled since 1993, that oceans are nearing a tipping point for catastrophic warming, and that nations were so far behind in their emissions reduction pledges that "a chaotic future" looks more likely in the decades ahead. All this spells disaster for Louisiana's bottom third because the scientists in charge of our Coastal Master Plan have warned there is no saving most that part of our state without reducing emissions.
The House will probably be in the republicans hands and they do not believe, or at least vote that way, on climate legislation,
At the same time, the GOP playbook for Congress is to end Biden Administration programs to reduce emissions and pollution. One of its authors is Steve Scalise, the congressman representing residents of St. Tammany, St. Bernard, Plaquemines, Jefferson and Orleans parishes — a landscape already sinking into the Gulf and recognized as arguably the most vulnerable part of this continent to sea level rise. You probably didn't read or hear about any of that, especially if you listen to conservative talk radio, which still likes to deny climate change is even happening and suggest anyone who takes it seriously is just a "woke lib." But in reality, this is this an emergency just as serious as a steadily approaching Category 5 hurricane. It should transcend all other considerations. Conservatives don't have to keep reelecting politicians like Scalise. They just can find candidates who share their beliefs on other concerns — small government, cultural issues, guns, whatever — but also understand addressing emissions is existential for this landscape. And voters can send strong messages if they oppose issues their party leadership supports. You can bet the success of abortion rights campaigns in red states will not go unnoticed in GOP headquarters in 2024.
We have few years left to fix some of what we have caused.
The current science on climate change says that by 2024 — the next time Scalise and his crowd ask to be reelected — the world will have just 6 years left to reduce emissions by 47% from 2010 levels or the terrible impacts we are already suffering will become worse and permanent. That's how long Louisiana coastal voters have to find candidates who make this issue the priority it deserves. Or, as Jefferson said so long ago, they will get the government they deserve — and a future coastal Louisiana can't survive.
For some of us, we know this but living in a very red state outside of the NOLA pocket is a group that follow their leaders and their leaders are taking all of us to a bad place.
Conservatives want all of us to drown