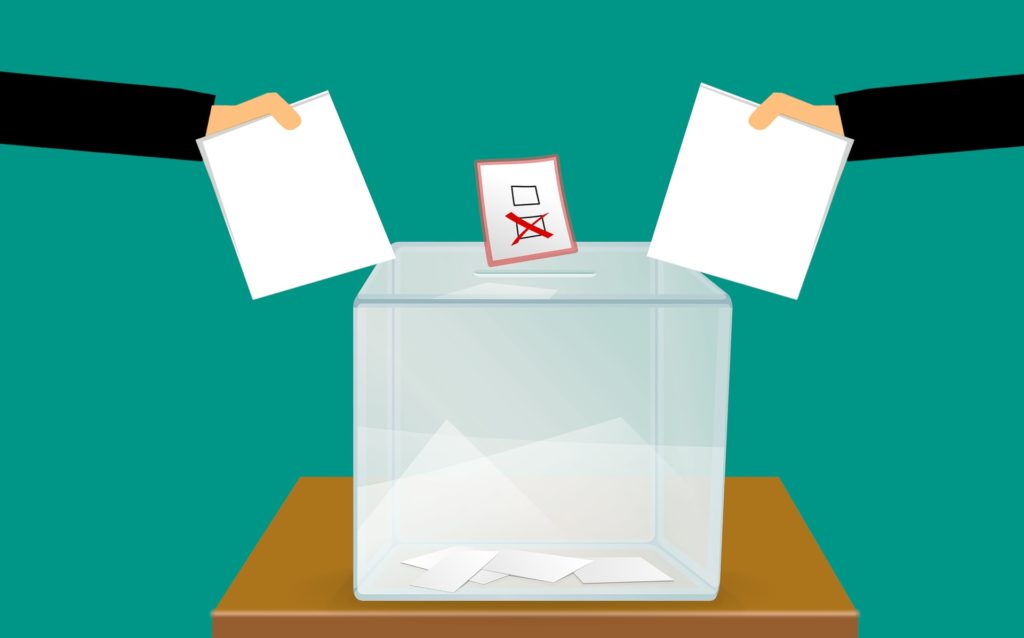 The republicans won the House and what will that mean for fighting climate change? They have started by saying they want investigations and will get rid of the House committee on climate change.
The Democrats' strong showing in the midterm elections — both their defense of their Senate majority and their gains in important state races — essentially ensures that President Biden's signature climate change law, passed in August, will be fully implemented despite threats from some Republicans to block or undo it. Republicans, who have won a narrow majority in the House of Representatives, are still expected to scrutinize and slow down some elements of Mr. Biden's climate change agenda, particularly his pledge to send climate aid to developing nations suffering from the effects of extreme weather. And despite the divided Congress, some lawmakers from both parties say they hope to advance a narrow bill that would make it easier to build all forms of energy infrastructure — both pipelines to carry oil and electrical transmission lines to carry wind and solar power. Here are five main climate-related results from the midterm elections:

nytimes.com
The United States can tell the world it will cut some emissions
The new Inflation Reduction Act includes $370 billion in tax incentives for wind and solar power, electric vehicles and energy-efficient home improvements. The full enactment of these measures means the president can guarantee on the world stage that the United States will cut up to 40 percent of its emissions by 2030, backed by the force of law. That is something no previous president has been able to do. It still won't be enough for him to meet his target of cutting emissions in half by 2030. For that, Mr. Biden would need congressional support, but now he faces a divided Congress. Instead, over the next two years, the Environmental Protection Agency is expected to put out three major new regulations aimed at cutting planet-warming pollution from cars, power plants and oil and gas wells. It remains to be seen whether those rules will survive legal challenges or a future Republican administration, raising the possibility that climate change will once again be a flashpoint in the 2024 presidential campaign.
Biden won't be able to meet his promises of climate aid
The new Republican majority in the House will close the door on one of Mr. Biden's other major climate goals — that the United States would deliver $11.4 billion annually by 2024 to help poor countries rebuild and adapt to the economic damage inflicted by climate change. Even when Democrats held the House and Senate as well as the White House, they secured only $1 billion for climate aid, despite seeking $3.1 billion. That is a direct blow to the United Nations climate negotiations happening this week in Sharm el Sheikh, Egypt, where developing countries are calling for a new global fund to address the consequences of climate change, including disasters like this year's deadly floods in Pakistan. Nigel Topping, who has been appointed by the United Nations as a "high-level champion" to help facilitate climate solutions, said the United States had not yet delivered what independent organizations estimate is its share of climate funding. In 2020, the country delivered just 5 percent of what its mobilization should have been, according to one recent report. Mr. Topping said that all countries made commitments that they needed to live up to, no matter the election cycle. "To complain about your difficult politics is insulting to every other country," he said. "Everybody's politics is difficult."
Republicans can still throw sand in the gears of Biden's domestic climate agenda
Republicans still plan to use the issue of climate change as a political cudgel against Mr. Biden, particularly heading into the next presidential cycle. When they take control of the House in January, they are expected to wield their new subpoena power to haul the heads of the Environmental Protection Agency, the Energy Department, the Interior Department and other agencies before congressional committees for interrogation on the implementation of the law, looking for examples of fraud, waste and abuse. "Can they block the law? No. Can they slow down or entangle implementation? Absolutely," said Jason Grumet, the president of the Bipartisan Policy Center, a Washington research organization that works with lawmakers to shape legislation. Representative Cathy McMorris Rodgers, Republican of Washington, who is set to lead the House Committee on Energy and Commerce when her party takes control of the chamber, is expected to hold a hearing aimed at scrutinizing the implementation of the Inflation Reduction Act. She telegraphed her plans when the bill passed in August, calling it "Solyndra on steroids," referring to a solar-panel manufacturer that received $537 million under President Obama's 2009 economic stimulus law before going bankrupt. But, ultimately, despite the failure of Solyndra and a handful of other clean-energy companies that received money under the Obama-era law, most of its $90 billion in spending on clean energy went to projects that helped grow the nation's wind and solar capacity and created about a million jobs. Energy policy experts say they expect to see that pattern play out again: Republicans are likely to be on the lookout for, and could possibly find, investments made under Mr. Biden's new law that are open to criticism, even as much of the rest of the law is, like the Obama-era stimulus law, quietly implemented. They will also home in on the administration's efforts to create financial regulations that advance climate change policies, including a proposed Labor Department rule that would allow investment companies to consider environmental and social considerations in the composition of pension funds, and a forthcoming rule from the Securities and Exchange Commission that would require financial institutions to disclose the risk that climate change might pose to their bottom lines. Representative James Comer, Republican of Kentucky, who is poised to become chairman of the House Oversight Committee, is likely to summon Gary Gensler, the chairman of the S.E.C., as well as the executives of Vanguard, BlackRock and State Street, the nation's three largest asset management firms, for hearings on the idea of imposing climate regulations on the financial sector. While such hearings would be unlikely to block implementation of the rules, they have the potential to provide rhetorical fodder for the 2024 campaigns.
Bold new climate policies could advance in some states
The Election Day victories of Democratic governors in states like Michigan, Minnesota, Wisconsin, Pennsylvania, New York, New Mexico, Maryland and Massachusetts, where they campaigned on promises to increase the use of clean energy, are expected to help ensure that the new climate law's money flows smoothly to its intended recipients. In four of those states — Maryland, Massachusetts, Michigan and Minnesota — Democrats now hold the governors' mansions and majorities in both chambers of the state legislatures. These so-called blue trifectas could allow them to advance aggressive new state-level climate laws. "There was a big green wave in the states across the country," Gene Karpinski, the president of the League of Conservation Voters, said. He cited Michigan in particular, where voters re-elected Gov. Gretchen Whitmer, a Democrat who wants the state to produce 60 percent of its electricity from renewable sources by 2030.
There could be a bipartisan deal to streamline new energy projects
Leaders of both parties have expressed interest in finding bipartisan support for legislation that would speed up and streamline the federal permitting process for oil and gas pipelines as well as transmission lines for wind and solar power. Senator Joe Manchin III, Democrat of West Virginia, a coal mining state, who emerged as the crucial swing vote in advancing the climate change bill, tried but failed to push legislation this year that would have reformed the permitting process for some energy projects. Senator Chuck Schumer of New York, the chamber's Democratic leader, has said he would like to revive the legislation in a lame-duck session this year or in the new session of Congress next year. But the effort could fail by dividing Democrats: Some party members say it's essential to streamline energy permitting in order to quickly build the thousands of miles of new electric power lines needed to carry all the new wind and solar power that will be generated in the wake of the new climate law. On the other side, progressive activists and some lawmakers say the compromise that is necessary to win bipartisan support for the bill — making it easier to build fossil fuel pipelines and projects — isn't worth the cost to the climate.
In short we hear the words of today but the real test will be the actions they do when they formally take over.
What will midterm election do to climate change