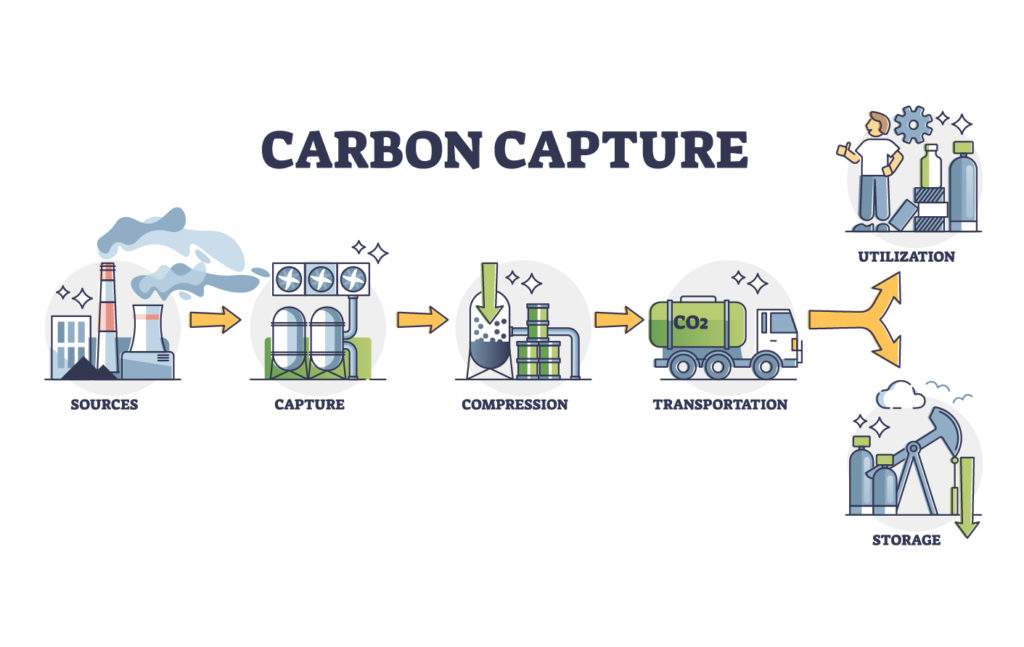 The company says it is wonder but communities say maybe not. They are not buying in.
It was a bit of an anticlimax. Local residents and politicians congregated in boats last Monday to watch workers detonate 5.5 pounds of dynamite 60 feet down in Lake Maurepas from 1,000 feet away, per state regulation. This seismic testing helps create a 3D map of the subsurface, part of preparations to build an injection well to store carbon. After a few minutes of confusion, a siren blew, indicating the charge had detonated. There was no sound of an explosion; no giant waves crashed against the boats.  "I guess that's it," one company employee said quietly. For Air Products, the global gas supply company trying to build the well, the anticlimax was the point. It was meant to show the testing isn't as disruptive as some people think it is.

nola.com
The company has big plans in a state that embraces carbon capture, at least at the top.
The company announced last year plans to spend about $4.5 billion on a hydrogen manufacturing plant in Ascension Parish, set to open by 2026. The plant would send the carbon it emits down a 37-mile pipeline to be stored deep underneath Lake Maurepas. It's part of a larger push for Louisiana to embrace carbon capture, which industry leaders and many state leaders say is a reliable way to reduce greenhouse gas emissions that drive climate change.  But the project has run into fierce resistance from residents, who are worried about the safety and environmental risks the project could pose. Several local parishes have either passed or are considering passing temporary bans on drilling projects like the one Air Products plans; the company is fighting Livingston Parish's ban in court. To try and assuage some of the concerns, Air Products has launched demonstrations, informational meetings and social media campaigns. "At the core of it, I think our strategy is to continue to communicate, continue to be out there and continue to be present, continue to talk to people regardless of what their response is to the project and be transparent," Andrew Connelly, an Air Products vice president and project manager, told The Advocate before the demonstration. "That is the only way these things work, is if you are transparent."
Maybe, just maybe the residents of the state are at a breaking point on more potential damage from the oil, gas and chemical companies.
So far, however, the outreach is still encountering hostility from some residents who believe the company isn't being transparent about the harm it could do to the environment. "In St. John Parish, we're already known as cancer alley," said St. John Councilwoman Tonia Schnyder said during an Air Products presentation in October. "We're fighting issues with air emissions as we speak. It seems as though everybody wants to come to St. John Parish to use us as guinea pigs and test dummies." Monday's demonstration was meant to address one of the concerns about the Lake Maurepas project. Fishermen and people who live on the lake are worried the seismic testing will disrupt an ecosystem crucial to their way of life.
The company need to conduct seismic testing.
Air Products needs to conduct the seismic testing to apply for a Class VI injection well permit (wells that pump carbon underground) with the U.S. Environmental Protection Agency. The testing will continue through the spring and involve detonating up to 17,000 charges in total. Air Products and some energy sector experts say the testing is a routine part of all sorts of drilling and other geological activity. The demonstration was meant to show that the process is less disruptive than it sounds. "A lot of people have no idea what seismic testing is," Connelly said. "If people aren't familiar with it, and they have concerns about it, we'll do a demonstration. Let's take it beyond just words and telling you what's going to happen; we'll actually show you. That was the intent of this is." To some residents, though, the demonstration backfired. Onlookers took to social media to complain about the presence of a guard in tactical gear bearing an assault-style rifle, telling boaters when they got too close to the site. "What they did the other day was very, very uncalled for," said Kinion Bankston, a North Albany resident and owner of Southern Boyz Outdoors. "We were invited out there, and to have a man standing on the front of a boat strapped down with an AR was absolutely wrong." Bankston said the guard made him feel unsafe and unsure of what could warrant harming spectators.
That there would be security was known but not the level that was presented.
Brigette Delatte Hyde, Tangipahoa's council chairwoman, said she appreciated the company saying beforehand that security would be present, but wish they had disclosed the level of security as well, calling it "unexpected." "If there are threats or other security issues, they are not going to release that to the public," Hyde said. "But, I expected the Livingston or Tangipahoa Sheriff's offices or [Department of Wildlife and Fisheries] agencies to be 'the security.'" Air Products released a statement saying the armed guard was an off-duty sheriff's deputy from a local parish hired by Exodaus. The company said it is a standard safety practice when active charges are in use. "There will be security present throughout the seismic survey due to the presence of the charges being handled during this work, to ensure the 1,000-foot distance from the charge LDWR/Louisiana Administrative Code requirement is followed, and for the safety of the workers doing the survey and boaters on the lake," the statement said.
Outreach will continue but for many, not in my back yard.
Air Products says it plans further outreach efforts beyond the seismic testing demonstration. Along with informational meetings and live demonstrations, Air Products partnered with Southeastern State University to create an independent monitoring system that will allow the public to view hourly measurements of the water's carbon dioxide levels, pH, temperature and other metrics online. The university will also conduct ongoing biological tests of local wildlife. Its next event is a public hearing held by the state's Department of Natural Resources for its permit application to build its first test well in St. John — that meeting will take place Dec. 20 at 6 p.m. in the LaSalle Building in Baton Rouge. Air Products has also submitted an application for the second test well in Livingston Parish, said DNR officials. Despite plans to move forward, it seems the local opposition isn't going away. "I'm not sure it helped alleviate any of the concerns," Hyde said. "The water was choppy and it was so windy and loud we weren't able to really see or hear anything."
The problem is a new technology that promise to make no demands on the people, a people who have heard this before and know problems occur.
The company wants Carbon Capture but not all buy in