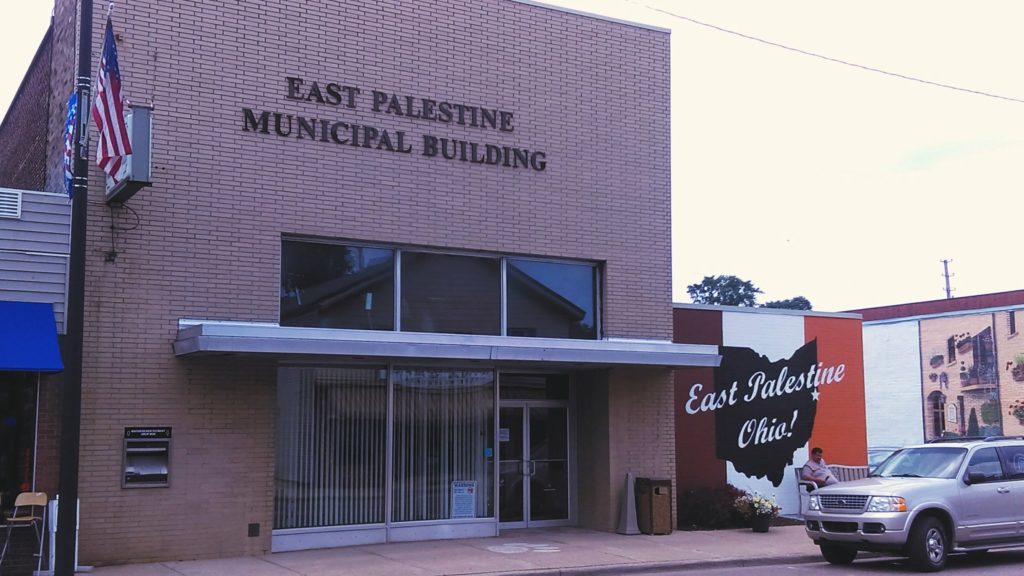 It is sad what a train derailment will do to a small town.
Three weeks after the toxic train derailment in Ohio, an independent analysis of Environmental Protection Agency data has found nine air pollutants at levels that, if they persist, could raise long-term health concerns in and around East Palestine. The analysis by Texas A&M University researchers stands in contrast to statements by state and federal regulators that air near the crash site is completely safe, despite residents complaining about rashes, breathing problems and other health effects. In response on Friday, EPA officials said that air quality levels of 79 chemicals they are monitoring remain below levels of concern for short-term exposure, and that current concentrations are likely to dissipate. But the data only adds to questions and concerns that have weighed on residents for weeks, as they wonder how contaminated their community has become.

washingtonpost.com
Using EPA data, A&M found not only health risks but also potential cancer risks.
In its examination of EPA data, the Texas A&Mresearchers found elevated levels of chemicals known to trigger eye and lung irritation, headaches and other symptoms, as well as some that are known or suspected to cause cancer. It would take months, if not years, of exposure to the pollutants for serious health effects, said Weihsueh Chiu, one of the researchers. EPA officials emphasized this point Friday. They stressed that the safety threshold the researchers used to analyze the data assumes constant exposure over a lifetime, and said they don't expect the pollution to remain at high concentrations "anywhere near that long." The Texasresearchers said it was "good news" that levels of benzene and related chemicals were not elevated in the air sampling. But they said EPA measured acrolein, a hazardous substance found in smoke, at concentrations that could have long-term health effects, along with other chemicals at lower levels that in combination could also raise health concerns if they remained at these levels for months or years.

Update (2/3) Compared to EPA National Air Toxics data (NATA 2014), some concentrations in East Palestine (OH) for 9 out of ~50 chemicals EPA reported are higher than "normal." If these levels continue, they may be of health concern (especially acrolein). pic.twitter.com/q4jyxS45Lu— Texas A&M Superfund Research Center (@tamusuperfund) February 24, 2023
There were cars on the train carrying chemicals for making plastic.
Of the cars that derailed from the Norfolk Southern train on Feb. 3, 11 of them were carrying chemicals used to make plastic. As temperatures inside one rail car rose to levels that authorities feared would cause a massive explosion, they carried out a "controlled release" of the chemicals on Feb. 6. EPA collected the data between Feb. 4 and Feb. 21, and posted the data publicly but without context that shows "potential concern about long-term health effects," said Chiu, a professor of veterinary physiology and pharmacology at Texas A&M. While some of the highest air pollution readings EPA reported were collected in the days after the controlled chemical release, some more recent samples still remain elevated, Chiu said. "We can't say whether these levels are causing the current symptoms," Chiu said. EPA "would want to definitely make sure that these higher levels that are detected would be reduced before they left and declared everything cleaned up. "EPA said it has conducted indoor air testing on about 570 homes and found no contaminants associated with the derailment inside them. The agency continues to test the air through 20 monitors around the East Palestine area, as well as via aircraft and other mobile detection equipment, and said it has not detected any levels of air pollution associated with the derailment that trigger health concerns from short-term exposure.
There should be no immediate concern but they are not sure of the longtime dangers.
Experts say Texas A&M's analysis is not a cause for immediate concern but that it highlights uncertainties about the derailment's long-term effects. "We don't know enough about how those levels will change over time in order to rule out any concerns about long-term exposures or risks," said Keeve Nachman, an associate professor at the Johns Hopkins Bloomberg School of Public Health. "An evolving understanding of EPA's exposure mitigation activities, and data to show they're effective, would give us more confidence in trying to make a statement about potential risks." While the air pollution may not be surpassing levels of concern for short-term exposure, and even if it dissipates soon enough to avoid long-term health impacts, it could still pose risks, said Albert Presto, a research professor of mechanical engineering at Carnegie Mellon University who is working with the Texas A&M researchers to study air pollution in East Palestine. "We don't know the health impact of a more chronic, low-level exposure," he said. At the same time, it's relatively easy to understand the impacts of contamination coming from a factory or a power plant, for example, but harder to trace pollution coming from sources that are more widespread, Presto said.
The initial health risks has blown away after the derailment.
Air pollution linked to the initial derailment and to the controlled release of chemicals has long since been blown away and dissipated, but some could still be emanating from contamination that spread across the East Palestine area and settled on the ground. Meanwhile, other states are raising concern about toxic waste being sent outside of Ohio for disposal. Rep. Debbie Dingell (D-Mich.) said she was surprised to learn contaminated soil was being moved by truck to a disposal site in Belleville, Mich., and planned to seek more information about it to ensure safety. In Texas, communities near Houston voiced fears about 500,000 gallons of water contaminated with firefighting foam, a source of "forever" chemicals, sent there to be injected into a deep well for disposal.
The citizens are not happy!
In East Palestine, concerns about widespread toxicity continue to keep residents on edge. Some 150 gathered on Thursday night for a question-and-answer session with scientists at an arts center in East Palestine, and much of it was devoted to concerns that there is still no data on whether pollutants known as dioxins, produced when plastic is burned, might be present in the community. One woman who said she has dealt with persistent breathing problems and a sore throat in recent weeks asked the panel of speakers how concerned she should be for her dog. Stephen Lester, science director for the Center for Health, Environment and Justice, told her that it won't be clear until EPA provides more clarity and takes action to assuage the community. "You have to be concerned," he answered, "because of all the things you don't know."
This gets into many areas, one is what do you do with the pollutants as Houston is upset about. Train tracks need maintenance.
East Palestine joins Cancer Alley in poor air