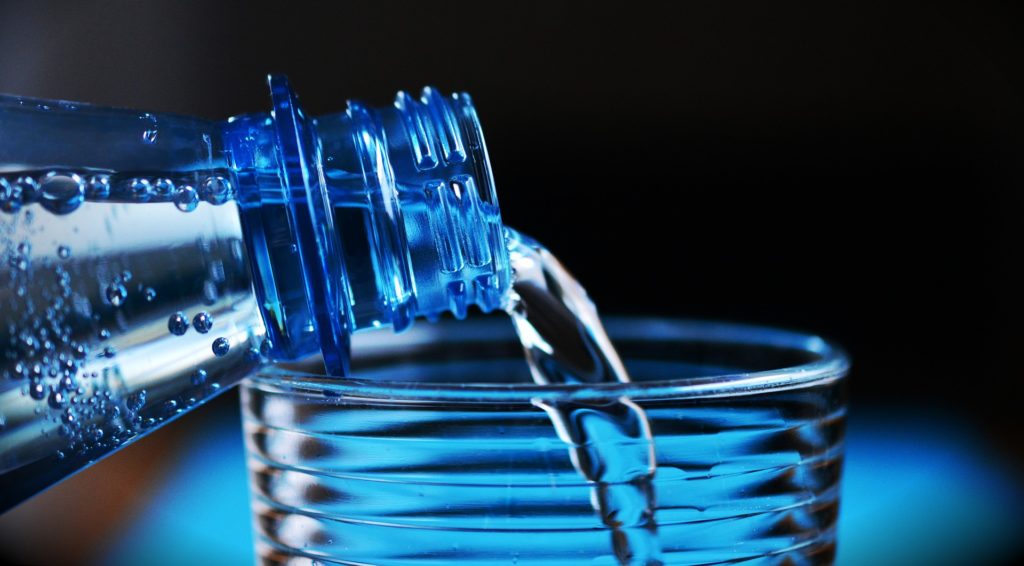 Train derailments and other chemical spills have put forever chemicals in our water.
Louisiana is getting $26.3 million to remove so-called "forever chemicals" and other contaminants from its drinking water supply. For the past several years, Gov. John Bel Edwards, legislators and regulators have drawn attention to Louisiana's aging water systems, particularly in rural areas. State testing over the past few years has found PFAS, which can remain dangerous for generations, in some local water systems, and independent testing by an environmental group found the chemical in low concentrations in the lower Mississippi River — a water supply for more than a million people. Drinking water problems became a nationwide issue after the water supplies for Jackson, Mississippi and Flint, Michigan, catastrophically failed, leaving residents unable to use the water from their taps.  Part of the Bipartisan Infrastructure Law aims to address the problem, and the Environmental Protection Agency announced this week that Louisiana's share is $26.3 million.

nola.com
About 20% of Louisiana systems are not up to par.
About 1 in 5 of the 1,300 systems in Louisiana don't meet the standards set by the Louisiana departments of Health and Environmental Quality. And one federal estimate says the state has about $4 billion in needed improvements. Those concerns have most often focused on more traditional problems, like the lead and copper contamination discovered in the tiny north Louisiana community of St. Joseph. Its problems triggered nearly $10 million in state-funded upgrades in 2018. But the new EPA dollars will help small, rural and disadvantaged communities tackle the newer threat of PFAS and other emerging contaminants, agency officials said. The money is part of nearly $200 million set aside for the states in EPA's Region 6, which includes Texas, Arkansas, New Mexico and Oklahoma. "Too many American communities, especially those that are small, rural, or underserved, are suffering from exposure to PFAS and other harmful contaminants in their drinking water," EPA Administrator Michael S. Regan said in a statement this week.
The forever chemicals are also in much we use daily
Per- and polyfluorinated substances, known collectively as "PFAS," are a class of thousands of chemicals used in many consumer products, including nonstick cookware, water-repellent clothing, stain-resistant fabrics and carpets, some cosmetics and products that resist grease, water and oil, the EPA says. Mostly unregulated, the chemicals don't easily break down but mix with water and penetrate the soil. Since they began to be manufactured in the 1940s, they have become common in the environment, including in fish, shellfish, rainfall and even the blood of Americans. Due to emerging understandings of their health effects, a group of the most common PFAS are being targeted by EPA for new, potentially highly restrictive federal drinking water standards that would be costly to comply with. Testing by the state Department of Health over the past two years has found some of the more common PFAS in drinking water before and after treatment for systems across the state, including New Orleans, Jefferson Parish, Belle Chasse, Donaldsonville, White Castle, Berwick and the South Toledo Bend Water District.
Louisiana does not have a standard for PFAS.
Louisiana doesn't have a drinking water standard for PFAS. But, during the state's spot testing, the town of White Castle and the Cottages of Acadiana apartments in Broussard had the highest concentrations of PFAS that have interim federal health guidelines, state health data show. In those two communities, the chemicals, perfluorooctane suflonic acid, or PFOS, and perfluorooctanoic acid, or PFOA, were a few hundred to a few thousand times the federal guidelines, which are not currently enforceable. The federal guidelines set a definition for a dangerous amount of PFOS and PFOA that is so small it cannot be detected through standard testing methods. But the chemical concentrations found in White Castle and the Cottages of Acadiana were just above that minimum testing sensitivity level, health data show.
The grants come from Emerging Contaminants in Small or Disadvantaged Communities funding.
The latest grants are being made available through EPA's Emerging Contaminants in Small or Disadvantaged Communities Grant Program. Jacques Berry, spokesman for the Division of Administration, said that it appears the dollars will be handled in a fashion similar to other recent rounds of federal infrastructure money, requiring work plans and other application materials for prospective projects to be vetted. He said officials may look at projects from communities that already applied but weren't funded through the state Water Sector Program, which set aside $750 million in American Rescue Plan Act of 2021 dollars for drinking water and sewer systems. Other dollars under the same bipartisan infrastructure bill now providing the new EPA grants provided $101 million for Louisiana water systems in 2022.
Clean water is needed for all.
Concerned about drinking water – there is money for that.