PLEASE REGISTER IN ADVANCE for this special event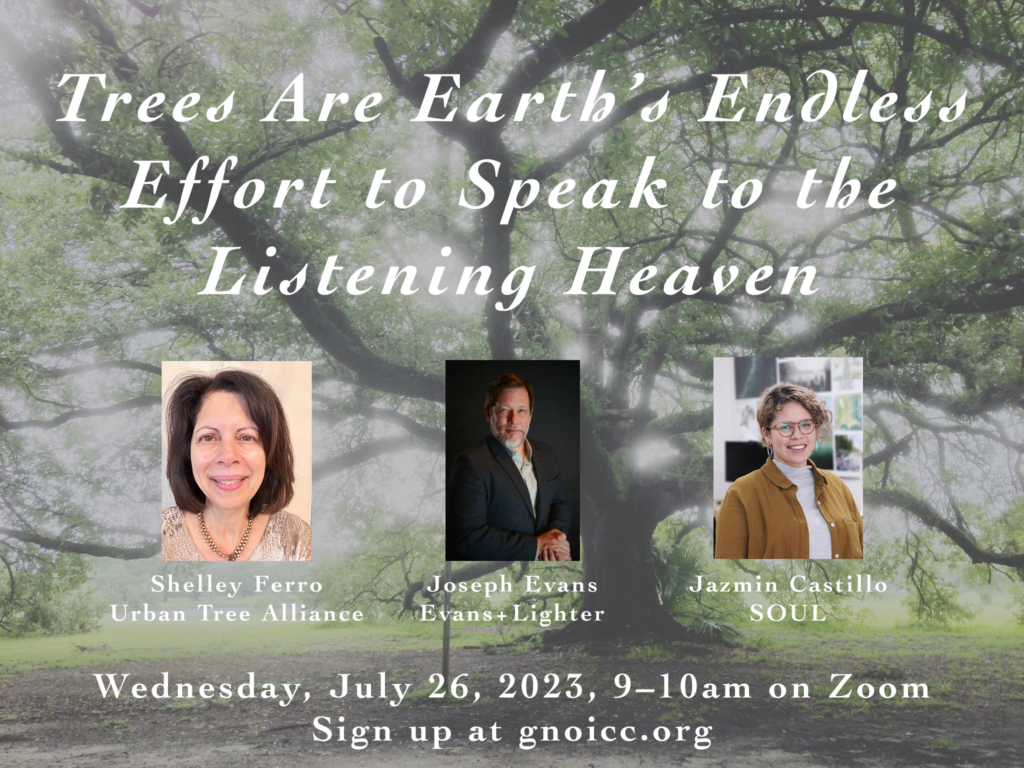 Trees! We love them. We need them. How can we be better friends? Please join us for this special interactive educational event with our panel of local folks working with and for trees, facilitated by Bart Everson of Crescent City Gaian Guild.
Shelley Ferro is the founder and present board member of Urban Tree Alliance a non-profit based in Louisiana. Ms Ferro enjoys nature photography, gardening and educating on the importance of trees.
Joseph O. Evans III is a founder and principal of Evans + Lighter Landscape Architecture where he specializes in regenerative ecological systems.
Jazmin Castillo is a landscape designer and the Data & Outreach Coordinator at SOUL. At SOUL, her work includes mapping and collecting data on trees planted and conducting outreach in the communities where SOUL plants.
Wednesday, July 26, 2023: 9-10am on Zoom
PLEASE REGISTER IN ADVANCE for this special event
Trees Are Earth's Endless Effort to Speak to the Listening Heaven