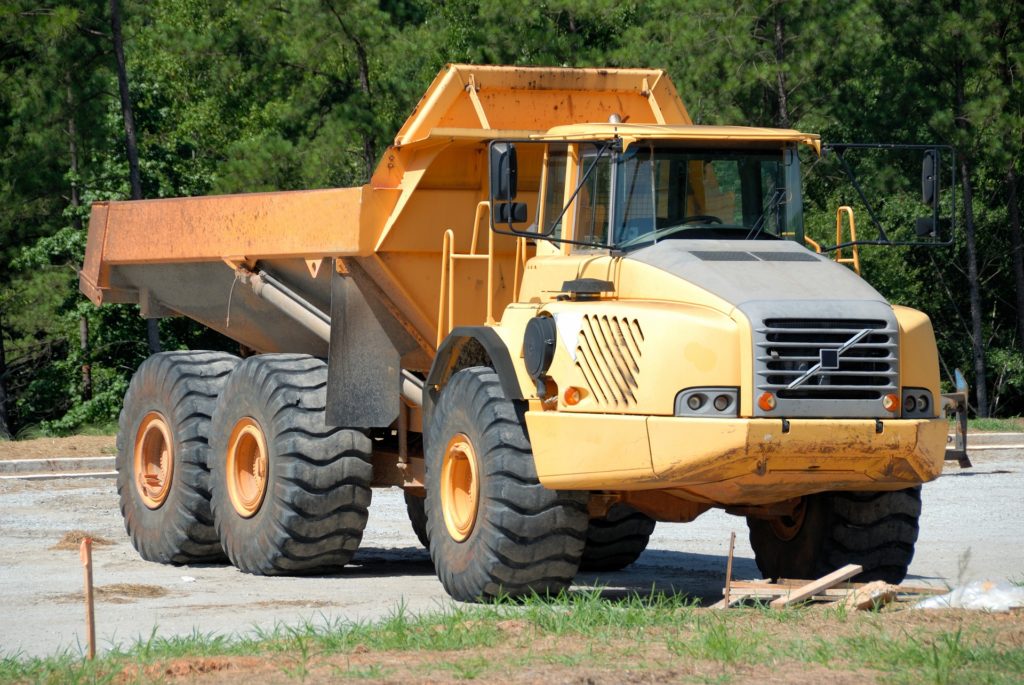 150,000 trucks of dirt and levee can be rebuilt. The trucks are there but what about the dirt?
After Hurricane Isaac flooded thousands of homes in St. John the Baptist Parish in 2012, a storm protection levee that had languished in the federal bureaucracy for decades got a kick start of political momentum and cash. Nearly a decade later, contractors working for the U.S. Army Corps of Engineers are clearing land and building access roads for the 19-mile West Shore Levee, which is designed to protect parts of St. Charles and St. John the Baptist parishes from a 100-year storm surge. Building a levee that long and that tall requires 3 million cubic yards of high-quality clay, the Corps says — enough to fill three-fourths of the Caesars Superdome in New Orleans or more than 150,000 dump trucks. The question is: Where does all that dirt come from?

theadvocate.com
The dirt has been found but the neighborhood doesn't want to be run over by trucks and dust. A nice thought!
Right now, the answer appears to be The Big Shake, a horseshoe-shaped pit owned by St. James Construction materials. Corps officials say it's in a prime location to provide clay for the levee. But people who live near the pit worry the huge project could supercharge the pit's already disruptive, noisy and dusty activities. They say truck traffic starts before dawn and often happens on weekends. Laddie Roussel, who lives in the nearby Hester Heights neighborhood, said he is also worried about how close digging will get to homes. And he wonders what will be done with the pits, which could end up being 30 feet deep once the project is over. Pouring salt on the wound, some residents say, is the fact that the levee isn't even supposed to protect them. In fact, they worry it will actually make flooding worse, though the Corps says it won't. "That dirt, that clay, is going to St. John Parish. We don't have a levee here. So now we have St. John Parish with levees. We have Ascension Parish with tremendous pumping capability, and we have St. James Parish that becomes the bottom of the funnel," said Terry Borne, who also lives in Hester Heights. "And guess who gets flooded? We're gonna get flooded. They're gonna flood us with our own dirt."
Big Shake has been there for almost 15 years so it is in the neighborhood by now.
Big Shake is an old hole. Operations there started in 2008. Its clay has been used in major projects before, like the Corps' upgrade of New Orleans levees after Hurricane Katrina — though the volume of clay Big Shake would contribute to the West Shore project dwarfs that earlier work. The pit's various owners have been preparing to provide clay for the project since at least 2013, court papers show. They had the clay deposits pre-certified by the Corps for levee construction. In January 2021, parish officials tried to put the levee project on hold so they could try and address residents' concerns. But the pit's owners sued to prevent that they. They argue Big Shake existed before St. James Parish implemented land use rules and is grandfathered into exemptions from them — meaning the parish can't stop the project. Parish officials argue operations at the pit ceased for more than six months between 2013 and 2020, which means the grandfathered status expired. And they say that the West Shore project is so big that it amounts to a new use for Big Shake — which would require approval from the Planning Commission, they claim.
The courts have been involved and not for the environment.
Last year, 23rd Judicial District Judge Alvin Turner Jr. ruled for Big Shake's owners, barring parish government from halting the pit's operations. But, on appeal, a three-judge panel of the Louisiana 5th Circuit Court of Appeal overturned Turner's ruling on March 9. That opens the door for the parish council to stop operations until it could place controls, like buffer zones for houses and rules on what to do with the leftover holes. "I feel that process gives our residents a voice," said Parish Councilman Ryan Louque, who represents the area. It's not clear how quickly the 5th Circuit's ruling takes effect, so parish officials are waiting for a potential appeal to the Supreme Court before taking any action, Louque said. In a brief statement, officials with St. James Construction Materials called the 5th Circuit's ruling "incorrect" and said they had "valid legal grounds to challenge it." "We are currently considering all available options to do so," the statement says.
Intended to prevent flooding, flooding is still an issue.
Just as Big Shake is controversial for neighbors, the West Shore Levee is controversial in St. James. The current design is shorter than the one local and state leaders had proposed. They wanted to extend the levee west into southeastern Ascension Parish, which would have protected all of eastern St. James. But that longer levee would also have trapped and altered the hydrology a vast swath of wetlands that federal and state agencies are trying to preserve with future Mississippi River diversion. And it would raise the cost of building and maintaining the levee. Corps of Engineers officials decided a shorter levee was more cost-beneficial. Instead, they provided tens of millions of dollars for home elevations and buyouts in St. James and a handful of ring levees in response to flooding concerns in the parish. But local officials have been pressing for several years for more money and protection.
Big Shake says don't stop or there will be more flooding.
Big Shake's owners argue that halting their operations, which are relatively close to the levee job, would raise the cost of the levee and endanger the prospects of more robust levee protection for St. James. "If contractors are unable to use clay from the Big Shake property for this project, the cost of extending levee protection to St. James Parish will increase exponentially, which could possibly render any additional protection for the Parish community not economically feasible," a company statement says. Corps officials said in a statement that, if Big Shake isn't able to provide its clay for the job, they don't expect the loss to affect West Shore Levee construction "because there are additional sources" of material. Corps officials noted it is up to the levee construction contractor to supply the clay and make that cost part of their bid. Bidders have the option to use one of the preapproved sites, like Big Shake, or find another commercial pit. Some pits are farther from the levee than Big Shake is. The Bonnet Carre' Spillway, which is also an option, is just east of the future levee. Rene' Poche', a spokesman for the Corps in New Orleans, said he couldn't provide an estimate on cost differences among various dirt pits because designs are still being developed. Poche said Corps officials have determined the levee will need up to 3 million cubic yards of clay — one-third as much as the Corps and Big Shake's owners had originally anticipated for the job.
Regardless of the design or the source there will still be a need for the 150,000 truckloads of dirt.
Based on estimates, the volume is still likely to require more than 150,000 truckloads of clay. Under the earlier estimate, the clay dug from Big Shake would have filled the Superdome more than twice and required more than 500,000 truck loads.
Some homeowners are less than happy as they have done a lot to make the area user friendly.
Roussel, now 77, started building Hester Heights as home for him and his extended family. The Roussels are an old farming family who have been in St. James for generations; Roussel's cousin was a parish president. The area has its own pond stocked with fish and a park named after Roussel's grandparents, for whom Roussel helped pick summer bell peppers on the farmland as youth. On a recent tour of the property, Roussel pointed out older Big Shake pits on the west and northwest corner of the site that have recently been cleared of overgrowth but remained filled with water. He said some of them come right up to — or even over — his family's property lines, edging close to a farm road. Roussel, who testified on behalf of the parish in court last year, said company officials have promised him a 100-foot buffer in future digging. But, if the courts uphold the grandfathering rule, there's nothing holding them to that, he said. "They can do whatever they want right now," he said.
I need a levee but I don't have the needed supplies so I go to you who will not benefit but pay the cost. Probably not the first time!
Got 150,000 trucks of dirt? You are needed