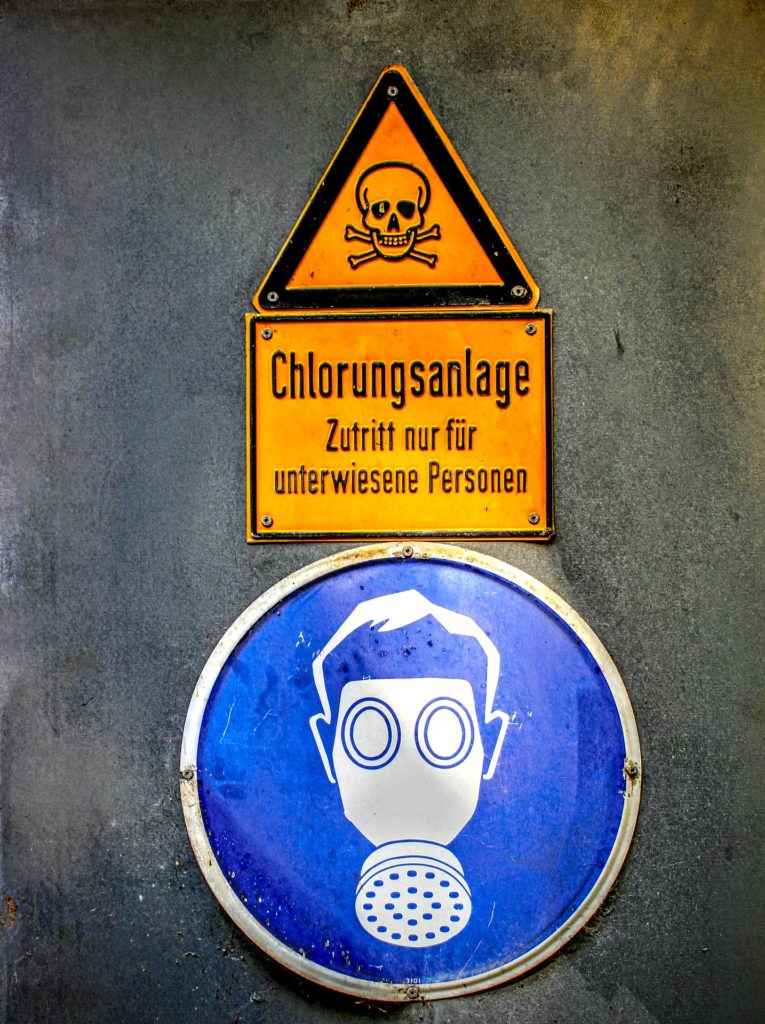 This is the third piece on the chlorine leak at the Olin plant in Plaquemine. This is the EPA stance on it.
An Olin Chemical chlorine leak last week that sent poisonous chlorine gas wafting into neighborhoods in Plaquemine and prompted 39 people to go to the hospital released an estimated 6,512 pounds of the chemical into the air and on the ground, early company figures say. Though future revisions could bring the estimate down, the chlorine release is Olin's longest and largest — by a factor of nine — since 2015, state regulatory filings show. That's when the company took over some units inside Dow Hydrocarbon's huge complex in Iberville and West Baton Rouge parishes. The chlorine leak happened overnight April 18 after a compressor failed and caught fire. That spilled the highly cooled liquid chlorine on the ground, which regulators say will quickly vaporize into a gas.

theadvocate.com
Olin is doing a root cause investigation but says they could not expect the compressor to fail.
Olin officials told the state Department of Environmental Quality that they are conducting a root cause analysis but they don't believe the compressor failure at the plant, which is held by the business entity Blue Cube Operations LLC, could have been anticipated. "Based on presently available information, Blue Cube believes that the discharge was not preventable due to a sudden and unforeseen malfunction of the chlorine compressor which could not be anticipated," company officials told DEQ in a new report. Greg Langley, DEQ spokesman, declined to directly comment on Olin's estimate but cautioned that the figure could change as the investigation continued. He also emphasized the importance of the root cause inquiry. "There is not necessarily a violation at this point, but the investigation is still active," he said in an email.
This is not the first leak at this plant although most were small.
Olin has had five other chlorine leaks at its Plaquemine complex since 2015. All but one were short and small — 25 pounds or less — and didn't escape the site or require sheltering, past company reports with DEQ say. Separately, U.S. Environmental Protection Agency reports note the company has no pending violations under the U.S. Clear Air Act, though Olin has continuing violations in its management of solid or hazardous waste. The previous largest chlorine leak at Olin in Plaquemine was a two-hour leak in December 2016 that emitted an estimated 700 pounds of chlorine gas, DEQ records say. Early estimates of the release were far higher. That release, which sparked shelter-in-place orders and the closure of La. 1, was blamed on a facility-wide power outage at the Dow and Olin complexes that stemmed from a faulty Entergy line, company reports to DEQ say. The outage was blamed on the burning of sugar cane.
The company says none of the released material made it to the residential areas. Some households have sued as they disagree.
Company officials say readings in 2016 show the gas never filtered south outside of the Dow and Olin complex into residential areas. Some residents have sued, however, alleging they were affected. For the latest leak, state and federal regulators say the chlorine emissions in the community weren't of concentrations that posed significant health risks to residents, who had been ordered to go indoors, close windows and shut air conditioning units. State health officials say those who went to the hospital had mostly mild symptoms from the chlorine gas and none were admitted to a hospital bed after assessment and treatment. A contractor working for EPA had found that chlorine gas concentrations in "non-residential areas near the facility in the hours following the incident" had reached 1.4 parts per million, EPA said. The plant was under a shelter-in-place order. Readings in residential areas outside the plant reached 0.4 ppm.
People go to the hospital but it is not a problem as none were admitted, This seems like faulty reasoning as if non went then it was not serious.
Joe Robledo, an EPA regional spokesman in Dallas, said on Tuesday the readings in residential areas are "below levels at which people can feel mild physical symptoms." Parish officials have said they were told of readings reaching 1 ppm "off site" into residential areas. That level, which is more than twice the concentration the EPA found in residential areas, can cause some reactions with exposure of a few hours. DEQ, Louisiana State Police and Olin were also taking air readings, but reports of their findings weren't immediately available. Olin's estimate of the April 18 release doesn't indicate how much of the spilled liquid chlorine vaporized into a dangerous gas and how much remained in a liquid state after the leak. Some amount of the liquid chlorine did remain on the ground and was collected in plant drainage systems, Olin told DEQ in the report.
Lasting 10 hours, this was by far the largest leak yet.
But the 10-hour release of chlorine last week was about 43% greater than what the entire Olin complex has released annually into the air over the latest six years of reporting to federal regulators. Between 2015 and 2020, the Olin plant emitted an average of 4,560 pounds of chlorine into the air annually, U.S. Toxics Release Inventory data show. Those self-reported air emissions have been declining since a peak in 2017 of 8,199 pounds. They hit 1,581 pounds in 2020, the latest year available. Olin officials didn't immediately return a request for comment Friday.
The state is the problem for permitting so many plants in one area.
Plaquemine chlorine release large but not bad