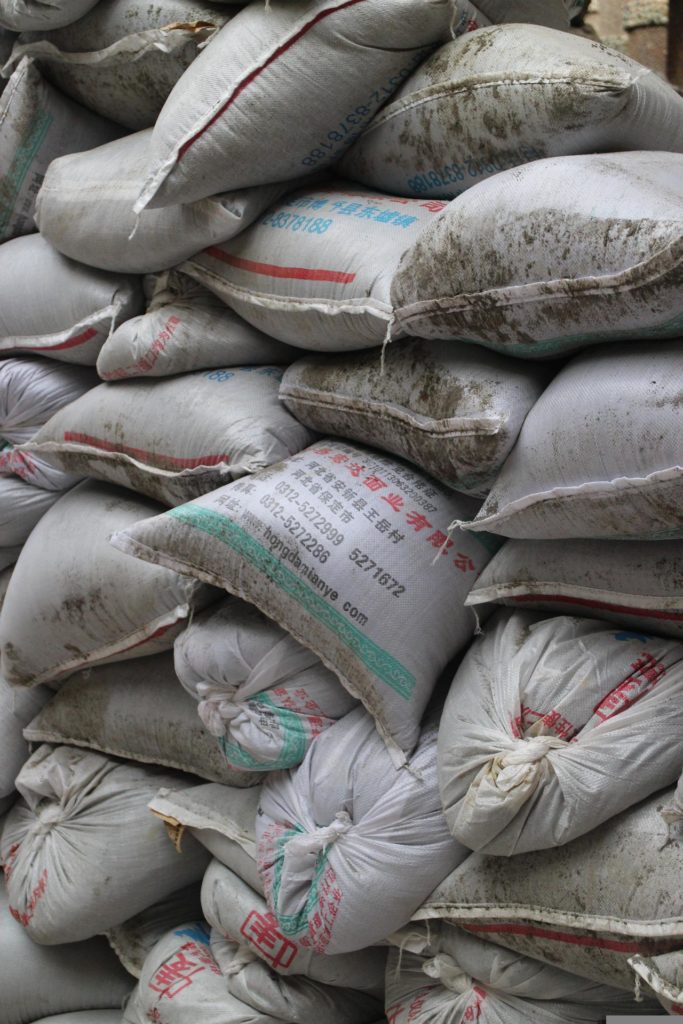 Wine bottles. They are not recycled easily and yet there are a lot of them. I have some made into a light show but how many of those do you need? This is a far better idea.
Nearly a month before Hurricane Ida rocked Louisiana last year, Andrew Ellzey, his mother, Lacy Ellzey, and their friend, Edward Guillot, held an event in Abita Springs where they collected enough glassware to produce over 150 bags of sand. For some St. Tammany Parish residents, those sandbags would later provide a crucial line of defense against rising floodwaters. Disaster preparedness was one motivator when the trio launched their 2020 glass recycling startup. The other was a fight to rebuild Louisiana's disappearing shorelines. Research shows that when milled down to tiny grains, crushed glass is a sustainable alternative to natural sand. That first event in Abita Springs showed them the community was interested. And the pandemic allowed them time and space for the group to hash out plans for Lemon Tree Recycling Services.

nola.com
Wine bottles are a pain. They are heavy and cumbersome. What to do with them?
Although glass is recyclable, it's heavy and expensive to transport. Broken glass can also be hazardous to deal with, so each year more than 28 million bottles and jars end up in landfills. The group was well attuned to the environmental problems posed by expanding landfills and how sand shortages could hamper coastal restoration, so they started locally with a curbside glass pickup service. For $20 per month, residents across St. Tammany Parish can place bins of recycled glass outside for Lemon Tree to pick up. Oscarina Mendez-Eyzaguirre is glad she signed up. "It's very satisfying knowing our glass is going to end up in the right place instead of in a landfill where it will just break into pieces and do more harm," she said.
From a simple and limited start, the operation has grown.
Lemon Tree began by collecting glass from family and friends and crushing it into sand in the backyard of the Ellzey's family home in Covington. With limited equipment and funds, they connected with business owners and held fundraisers to support their growth. Today, most of Lemon Tree's operations take place in a 1,200-square-foot, climate-controlled warehouse that sits in the backyard of Andrew Ellzey's new home in downtown Covington. There, about 3,000 pounds of recycled glassware sits in a sea of plastic bins, separated by color and shape. Andrew says approximately 200 pounds will be crushed into different grades of sand by the end of the day. Recently, they were able to purchase an industrial sifting machine that produces five different grades of sand and will allow them to repurpose the material for a wider range of projects.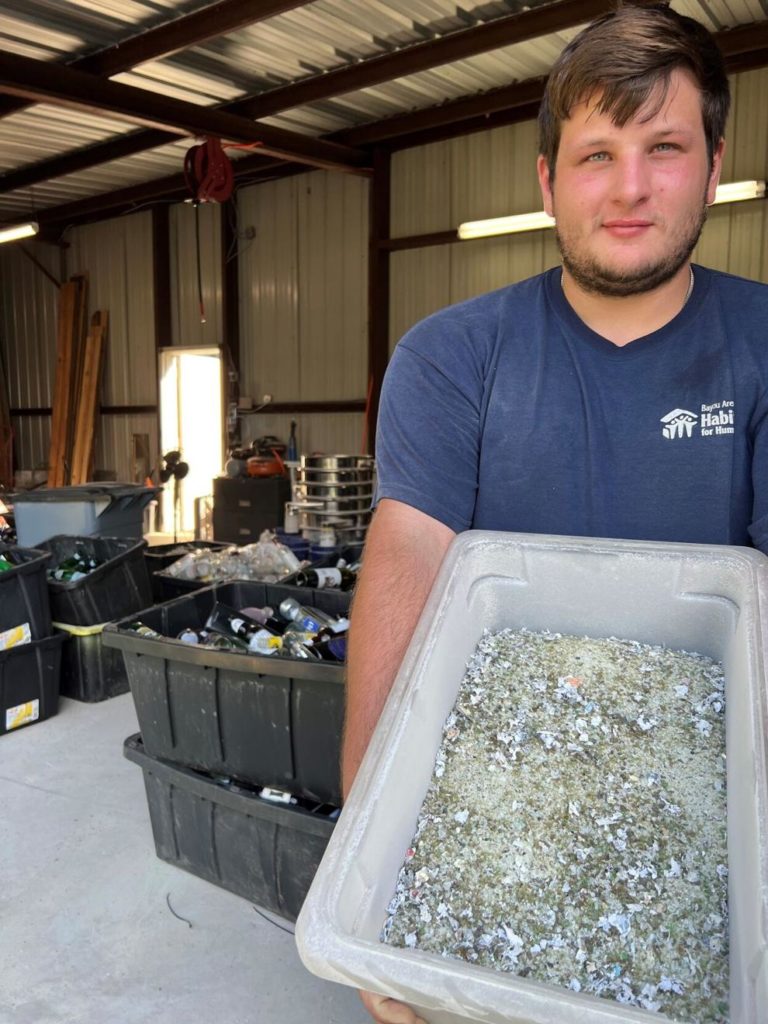 There is a range of projects crushed glass can be used for.
Some of the projects include working with local sand-blasting businesses or providing sand to local schools for landscaping projects and science programs. "I'm a school librarian for St. Tammany Parish and for 15 years I've encouraged students to make a positive impact in their community, and now this is one way I can truly lead by example. Students truly get excited when they learn about glass recycling, coastal restoration, Louisiana habitats and sand art activities," Lacy Ellzey said.  The U.S has a glass recycling rate of about 33%, but in the South, recycling rates are lower. Other states have higher glass recycling rates due to more robust recycling programs, said Scott DeFife, president of the Glass Packaging Institute. The Lemon Tree owners say they're committed to limiting waste in all its forms.
A lot of glass comes with metal tops or labels.
Inside the warehouse, Lacy Ellzey uses a box cutter to remove the metal lined label from the neck of a wine bottle, which can be reused for another purpose. A nearby bin is filled with metal tops and lids removed from jars before they're sent to the crushing machine. "It's not just the glass," she said. "We need to recycle the metal too and think about the paper that comes with it." All three work full-time. Guillot works as a manager in a dental office and, when he's not sifting newly crushed glass or accepting glass drop offs, Andrew Ellzey is usually working at the woodwright shop nearby. Andrew Ellzey, who credits his father, Josh Ellzey, with helping shape his drive to help the community, said the business has been able to bring enough revenue to stay afloat. "We don't make an income from it, but it's sustainable now," he said.
Who knows. Maybe they will be bought out for a large sum by a bigger company that needs their process.
Better use of wine bottles