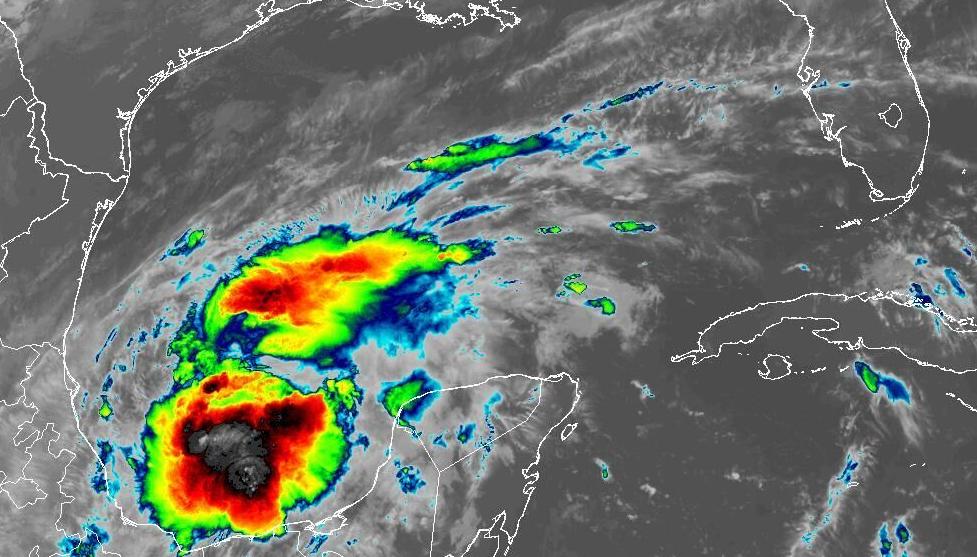 Another depression in the Gulf could form in a day or so.
A tropical depression could form in the Gulf of Mexico in the next day or two, hurricane forecasters said early Tuesday. The system became better organized overnight, they said, and an Air Force Reserve Hurricane Hunter crew is scheduled to investigate it Tuesday afternoon if needed. The next available name is Karl if the system strengthens to a tropical storm. A track has not been released yet but early models forecast the disturbance staying by Mexico and not posing a threat to Louisiana. No other systems are expected to develop in the Atlantic or the Caribbean within 48 hours. Here's what we know from hurricane forecasters as of 7 a.m. Tuesday.

nola.com
System in the Gulf of Mexico
Development chances have increased for the system in the Gulf of Mexico, forecasters said. As of 7 a.m., it has a 60% chance of developing into a tropical depression within 48 hours. The disturbance is over southeast Mexico and is producing a large area of thunderstorms over the Bay of Campeche, forecasters said. The shaded area on the graphic is where a storm could develop and is not a track. The National Hurricane Center releases a track when a tropical depression forms or is about to form. The disturbance is expected to move slowly northwest on Tuesday over the Gulf. Environmental conditions are conducive for development, forecasters said, and a tropical depression could form while it meanders over the southwestern Gulf. Environmental conditions are expected to change later this week, limiting further development, forecasters said. However, heavy rainfall is expected over parts of southern Mexico over the next couple days, regardless of formation, forecasters said.
This is one we should watch as we may get some rain from it. If it forms and moves into a hurricane then we might be in trouble but they don't say it will go that far.
Hurricane update for 11 October 2022