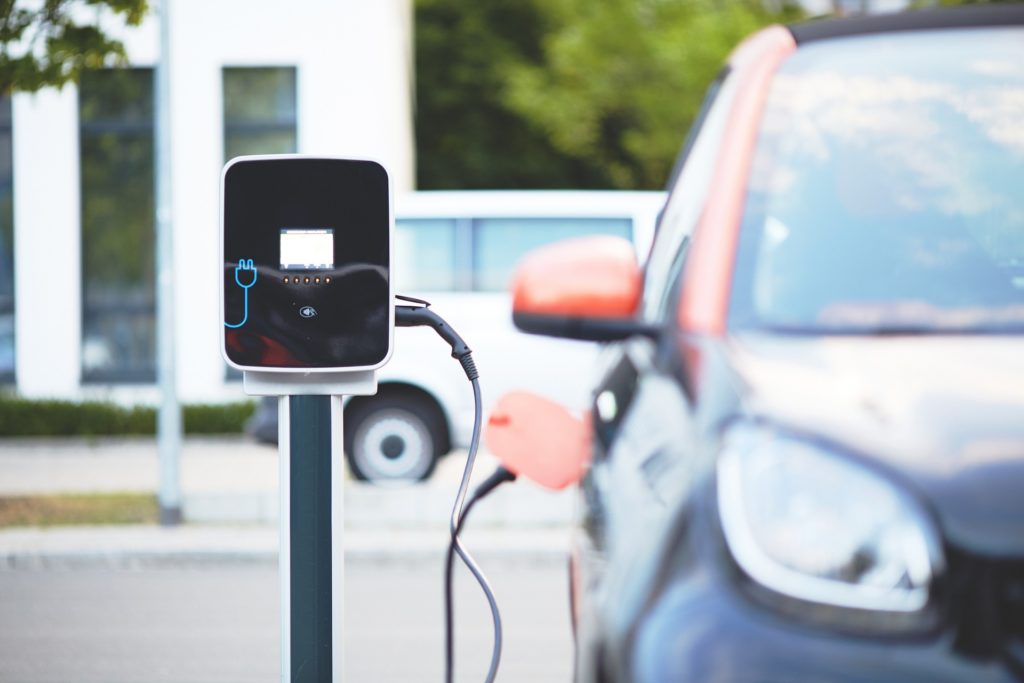 Electric car batteries are not like what we know as car batteries and the battery situation may get better.
Chemical plants in St. Gabriel and Vidalia have been cleared by the U.S. Department of Energy to receive a total of about $320 million in federal money to produce materials used in manufacturing batteries for electric vehicles. Syrah Resources, which will supply materials for lithium-ion production to electric car maker Tesla, will receive nearly $220 million for its Vidalia graphite processing plant. The Koura fluorochemical plant in St. Gabriel will receive $100 million.

nola.com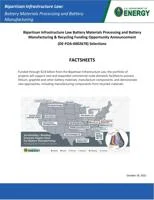 The money is part of the Infrastructure Investment and Jobs Act.
The money is part of the $1.2 trillion Infrastructure Investment and Jobs Act, which was passed late last year by Congress to, in part, bolster U.S. battery manufacturing and compete with China. The Energy Department on Wednesday announced $2.8 billion in such grants to 20 manufacturing and processing companies for projects across 12 states. President Joe Biden and his administration are pushing to begin a nationwide switch to electric vehicles, with the goal of making half of all new vehicles sold in 2030 powered with electric motors instead internal combustion engines using fossil fuels. The effort is part of a climate change initiative to help cut carbon emissions. The infrastructure law, CHIPS & Science Act, and Inflation Reduction Act combined will invest more than $135 billion to build America's electric vehicle future, including critical minerals sourcing and processing, and battery manufacturing."Producing advanced batteries and components here at home will accelerate the transition away from fossil fuels to meet the strong demand for electric vehicles, creating more good-paying jobs across the country," U.S. Energy Secretary Jennifer Granholm said Wednesday in a statement. "Producing advanced batteries and components here at home will accelerate the transition away from fossil fuels to meet the strong demand for electric vehicles, creating more good-paying jobs across the country," U.S. Energy Secretary Jennifer Granholm said Wednesday in a statement.
Since this is a continuation of what the companies are doing now not a lot of jobs are added.
In St. Gabriel, Koura expects to add 80 new jobs as it builds the first U.S. manufacturing plant for lithium hexafluorophosphate at its fluorochemical production site. Lithium hexafluorophosphate, called LiPF6, is an electrolyte commonly used in lithium-ion batteries. No large-scale domestic producers of LiPF6 operate in the U.S; all of it must be imported from Asia. Koura is expected to produce enough LiPF6 for the domestic production of more than 1 million electric vehicles per year. Koura recently bought battery technology startup Silatronix to develop electrolyte technologies for lithium-ion batteries. It is a Boston firm owned by Orbia, a Mexico City-based company formerly known as Mexichem Fluor Inc. Erick Comeaux, director of technical and development for Koura, said the company hopes to have permits for the project by 2024 with construction possibly starting later that year. Koura plans on beginning production by 2025. Though Koura has not made a final investment decision yet for the project as it awaits approval for its Louisiana tax incentives, Comeaux said the $100 million grant — which covers a little less than half of the project's $250 million budget — increases the chances of the final investment decision taking place. "This has perfect alignment with the governor's climate action plan because it's reducing the use of fossil fuels," Comeaux said.
The governor wants Louisiana to be net zero by 2050 which will be hard with the compaxnies and projects planned for the state.
Gov. John Bel Edwards has set a goal for Louisiana to reach net zero carbon emissions by 2050. "This is another step forward in our important work to diversify and grow Louisiana's economy, create good-paying jobs, and become leaders in the global energy transition as we move toward our goal," Edwards said. Australia-based Syrah Resources expects to add 221 jobs in Louisiana as it expands its commercial-scale, natural graphite active anode material facility in Vidalia. Syrah in July also closed on a $102 million loan from the Department of Energy as part of the $176 million expansion at its Vidalia site. In December, Syrah reached an agreement with Tesla to provide the active anode material for use in its batteries. Syrah officials said the grant "would fund a significant proportion" of the expansion, which should boost the facility's production capacity to 45,000 metric tons per year when completed. Construction for the expansion is underway and should be completed by the third quarter of 2023. "This will make batteries produced in the United States more competitive worldwide, along the way employing lots of folks here in Louisiana," said U.S. Sen. Bill Cassidy, R-La. "We have to build an economy in Louisiana for 2050, not just 2023," Cassidy said in an interview. "These battery investments will take off in the next 10 years."
Sen Cassidy was one of the 2 of the Louisiana delegation who voted for the Infrastructure Act and he was a proponent of it from its inception. I note all the other 5 are claiming the benefits of it.
Cassidy, who helped negotiate the $1.2 trillion legislation, has been criticized by fellow Republicans in the Louisiana delegation. He pointed out that the state is getting more than what would otherwise be expected from the legislation largely because of how the standards were drawn, which was why he was in the room negotiating with Democrats. GOP critics have argued that the bulk of the money would go to Democratic-leaning states and not Louisiana. Louisiana's share of the Infrastructure Act constitutes 11% of the $2.8 billion in funding to grow and strengthen the U.S. battery supply chain. "Electric vehicles and the advanced batteries that power them are vital to the clean energy economy, and the investments announced today will help power our domestic manufacturing and battery supply chain into the future," said U.S. Rep. Troy Carter, D-New Orleans, whose district includes the Koura plant.
Syrah Resources gets the second most money of all in the program.
Syrah Resources is getting the second-highest payout of all grant recipients. Ascend Elements, a battery materials company based in Massachusetts, will receive a $480 million check for new cathode-active materials production and processing plant in Hopkinsville, Kentucky. Albemarle — a specialty chemical maker whose corporate headquarters used to be in Baton Rouge until it relocated in 2015 — will receive nearly $150 million for a new lithium processing plant it will build in Kings Mountain, North Carolina. As part of the program, Syrah and Koura will contribute an additional $224,996,240 and $306,584,087 in private investments to their respective projects, bringing the total investment in Louisiana to $851,400,937. "As we boost our manufacturing right here at home, we're going to lower costs, strengthen our supply chains and create good-paying jobs," said Mitch Landrieu, White House infrastructure coordinator and a former mayor of New Orleans. "These announcements position Louisiana for even more growth in the clean energy jobs of the future."
Eventually I will have a EV but will start with a hybrid first, the next car I buy. I will appreciate the batteries being made here.
Electric car battery making coming to Louisiana