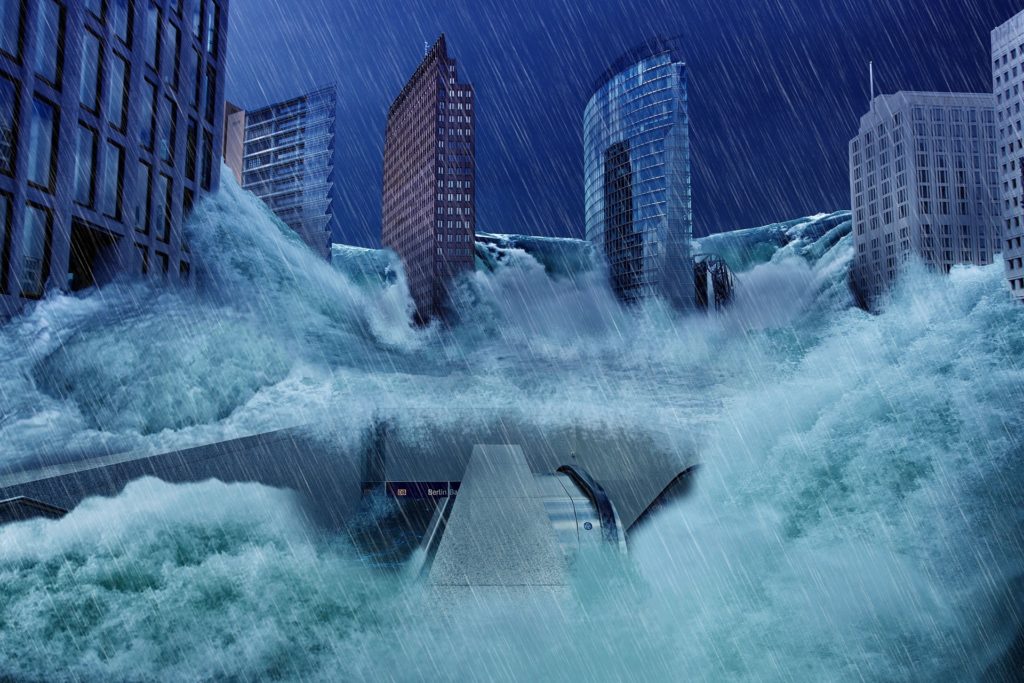 Sen Cassidy is fed up with FEMA.
With thousands of south Louisiana homeowners receiving startling increases in the cost of their flood insurance, members of the Louisiana congressional delegation said Thursday they have run out of patience waiting for FEMA to explain what went into calculating the new rates. It started with a letter that U.S. Sen. Bill Cassidy wrote Thursday to Deanne Bennett Criswell, administrator of the Federal Emergency Management Agency, noting that he had asked for a meeting in October 2021 and more than a year later is still waiting for an answer. He's looking for details on Risk Rating 2.0, which determines how much a homeowner pays for flood insurance. "The lack of communication greatly diminishes any confidence in FEMA's ability to implement this Risk Rating 2.0. If the Biden administration refuses to halt implementation of this disastrous policy, the least they can do is provide constituents with the basic information they need to navigate this new rating regime," Cassidy wrote. As news of the Cassidy correspondence spread, other members of the congressional delegation shared their own frustrations in trying to get answers for constituents. (Only Rep. Clay Higgins, R-Lafayette, did not respond to a request for comment.)

nola.com
Risk Rating 2.0 is making some drop policies due to the cost.
According to FEMA Flood Insurance Data and Analytics, the number of flood insurance policies in eight southeast parishes alone has dropped from 290,285 in October 2021 to 267,532 in November 2022. Members of the delegation say the cost of the insurance is the reason that homeowners who can drop the insurance — that is, those without mortgages — aren't renewing. FEMA responded Thursday that the Risk Rating 2.0 methodology and data has been online for more than year. "FEMA has provided hundreds of Risk Rating 2.0 briefings allowing for thousands of individual touchpoints with key stakeholders since April 2021 including Congress, media, the insurance industry, and others," said David Maurstad, Deputy Associate Administrator, Resilience, and senior executive of the National Flood Insurance Program. FEMA says it is being transparent. Members representing Louisiana in Washington are almost universal in their disagreement. "The Louisiana congressional delegation is united in our shared concern for Risk Rating 2.0's impacts on our constituents," said U.S. Rep. Troy Carter, D-New Orleans. He had scheduled a late September meeting to specifically discuss the issue with U.S. Homeland Security Secretary Alejandro Nicholas Mayorkas, Criswell's boss. That meeting was canceled at the last minute as government officials scrambled to react to Hurricane Ian.
The Flood Insurance Program diverts the cost to the government.
The National Flood Insurance Program diverts the costs of residential flooding to the federal government to aid in recovery. NFIP issues nearly 5 million policies providing $1.3 trillion in coverage to more than 22,000 communities. After years of complaints, mostly by members of Congress who represent areas that don't flood, FEMA has attempted to lower the cost of flooding disasters for taxpayers across the nation, including linking premium prices to potential expenses. In a state with as many waterways as Louisiana, Risk Rating 2.0 means significant changes in the way things always have been done. The new pricing methodology, probably the biggest change since the program was established in 1968, includes specific features of a specific property, such as nearby levees, elevation, and proximity to water. Using FEMA's methodology, Dwayne Bourgeois says he can figure out how much his rate is going to be. There's a number assigned depending on the state where the building is located. Another is for the type of foundation. Another for proximity to water. Then other factors come up with different numbers, depending on the answers, that are inserted into an algorithm that spits out a rate. "But I can't figure out why some people get this minimum result and these other people get that maximum result," said Bourgeois, executive director of the North Lafourche Conservation, Levee, and Drainage District, based in Raceland. "I can't tell you what the secret sauce is to get to that rate."
The cost, the cost, the cost. That is making some drop out.
Members of the delegation say the cost of the insurance is the reason that homeowners who can drop the insurance, that is those without mortgages, aren't renewing. The members of Congress want FEMA to explain the formula, including how various factors are weighted. "In the past, agents could tell policyholders how much elevating their home, or making other improvements, would reduce their flood insurance rates," Cassidy wrote. "Today, the information FEMA provides is not sufficient for this purpose. For example, the Discount Explanation Guide includes only six foundation types, none of which correspond exactly to the most common kind of foundation in south Louisiana." The lack of information makes it difficult for homebuilders to calculate how high they must build, and current homeowners to determine how much mitigation is necessary. "Let's at least have some hearings," House Minority Whip Steve Scalise, R-Jefferson, said after a Monday roundtable in Metairie. "I think it's embarrassing that FEMA refuses to even meet today with people who build levees, parish leaders who invest millions and billions of dollars into better flood protection — and after they do that FEMA still gives higher premium increases and won't explain how they came to those rate hikes." Other members of the delegation weighed in, too: "We engaged FEMA on Risk Rating 2.0 in February of last year. It was clear then that they had no idea what they were doing and it is clear now," U.S. Rep. Garret Graves, R-Baton Rouge, said Thursday. "The only thing this program drains is pocketbooks." Rep. Julia Letlow, R-Start, said she is hopeful for a "candid conversation" soon, and Rep. Mike Johnson, R-Benton, said he wants a meaningful and transparent exchange. "I share the frustration of my colleagues," Johnson said. Jefferson Parish President Cynthia Lee Sheng said that, since Hurricane Katrina in 2005, billions of dollars have been spent on upgrading infrastructure and mitigation efforts. "Although we understand the need for more equitable flood insurance premiums, more information about the changes and how they will impact residents long-term is needed," she said.
This is the problem with computer generated costs. You make the algorithm but it spits out results. You should at least be able to explain the algorithm.
Out of patience with FEMA