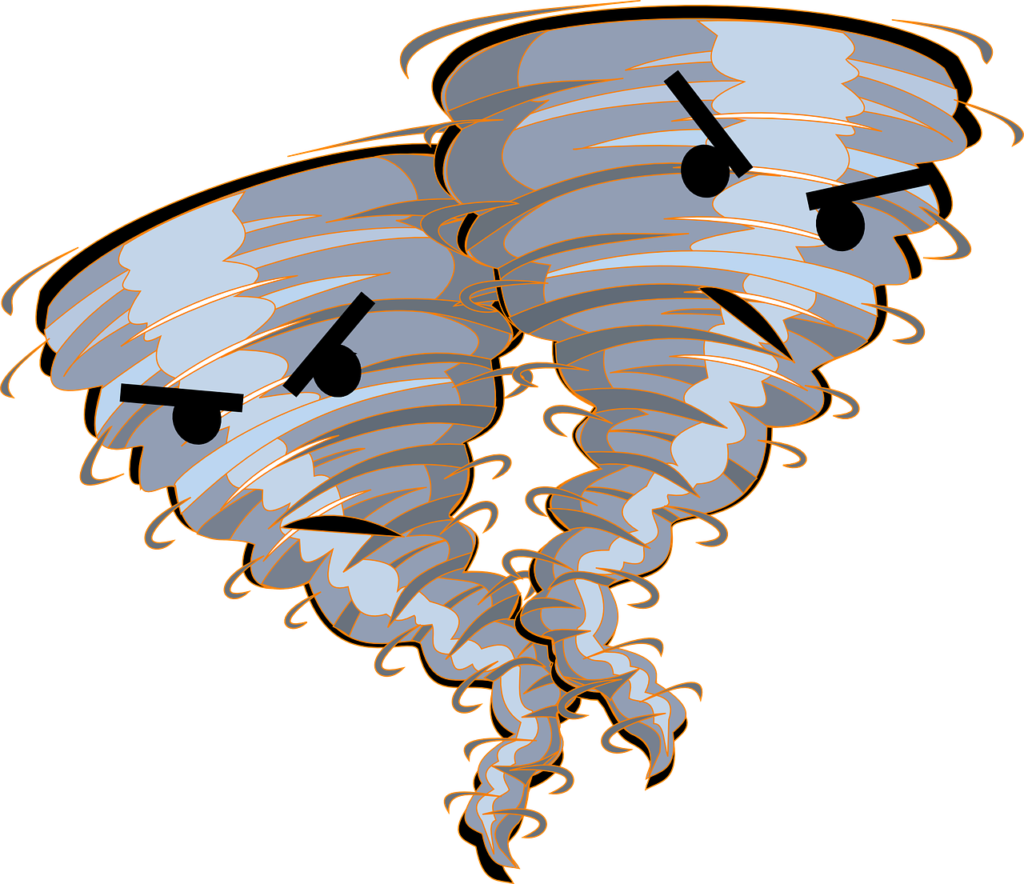 Last Saturday a small and short lasted tornado hit Paradis causing damage and taking out electricity.
The short-lived tornado that ripped through Paradis on Saturday afternoon, damaging the St. John the Baptist Catholic Church and knocking power out to at least 3,200 Entergy Louisiana customers, was rated at EF-1 intensity, with top winds of 100 mph, according to surveyors with the Slidell office of the National Weather Service. The tornado spent only 2 minutes on the ground, between 2:18 p.m. and 2:20 p.m., according to the survey results, cutting a 200-yard-wide by 7/10-mile-long path that began just east of U.S. 90 and south of Bayou Gauche Road. An EF-1 tornado is listed as weak, with top winds of 86 to 110 mph, on the weather service's Enhanced Fujita Scale.  At the touchdown point, it peeled the roof off a house and a carport, and flipped a recreational vehicle. "Extensive tree damage was noted around the property and to the northwest, as well as debris thrown a significant distance," according to the survey report. The twister then crossed Bayou Gauche, where it caused roof damage to most of the buildings in the St. John church complex and flipped another RV, the report said. Many of the buildings damaged by the tornado still had blue tarps on them because of damage during Hurricane Ida in 2021, the report said. The tornado then moved northwest across U.S. 90, causing more tree damage and light damage to shingles and siding of homes before the funnel lifted.

nola.com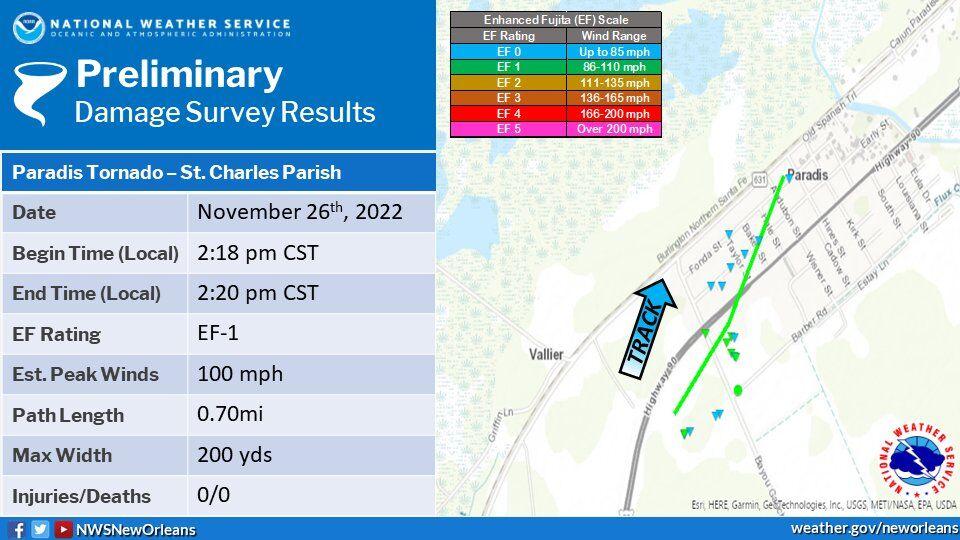 The local Catholic Arch Bishop visited the damaged areas.
Archbishop Gregory Aymond toured the church on Sunday to review the tornado damage, church officials reported. The same thunderstorm that spawned the tornado also caused wind damage to a small area of Kenner at about 2:40 p.m. on Saturday. The National Weather Service reported the façade blown off a house on 30th Street, between Tennessee and Maine avenues, with a tree felled onto power lines. Forecasters with the Slidell office of the National Weather Service on Monday warned that two more bouts of severe weather may hit much of Louisiana, including the Baton Rouge and New Orleans areas on Tuesday, with a first round in the afternoon and early evening, and a second round late Tuesday into early Wednesday morning. The weather service has the state's northeast corner in the Moderate (Level 4 out of 5) or Enhanced (Level 3 out of 5) risk categories. Other regions of the state, including much of the southeast, are in a Slight or Marginal category. The NWS Storm Prediction Center rarely issues Moderate risk levels a day before an event. "I'm encouraging everyone to keep track of these storms and heed the advice of your local weather experts and officials," said Gov. John Bel Edwards, in a Monday afternoon news release. "The tornado and damaging winds over the weekend in St. Charles Parish are an example of how dangerous storms can be this time of year. Conditions can change quickly, and it is difficult to determine exactly where potential problems will develop. In this case, much of the danger will continue into the overnight hours Tuesday when most people are asleep. I can't stress enough how important it is to have your game plan in place to protect yourself and your loved ones." "Look for watches or warnings," said GOHSEP Director Casey Tingle in the news release. "Power outages can be an issue, so make sure your devices are charged. Go to GetAGamePlan.org to help finalize plans for your family, your business and your pets. Conditions during these type of events can quickly change. Check your local forecast and stay informed."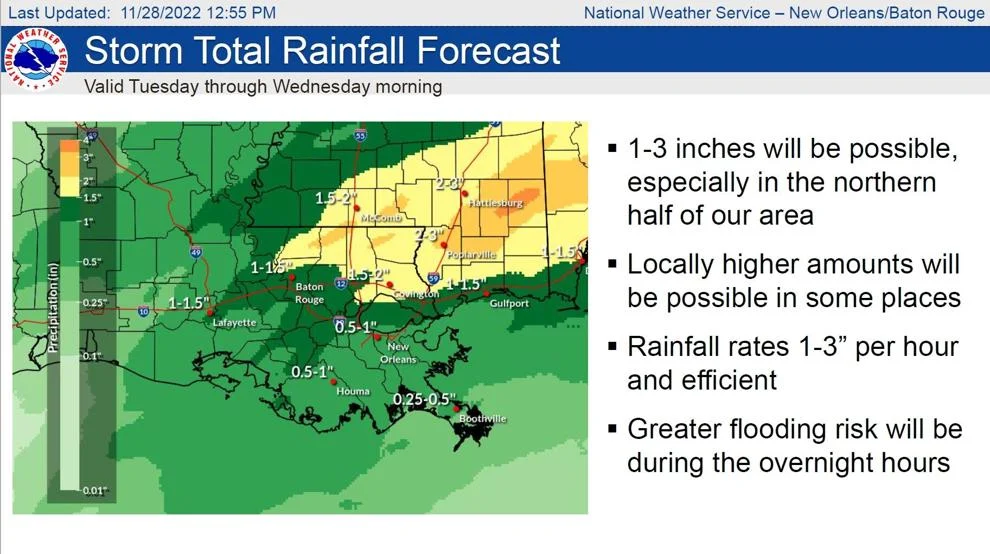 We have more weather coming and it rained early Wednesday morning.
For southeastern Louisiana, main threats could include a few tornados, damaging winds and hail. Heavy rain may also be a problem, especially overnight Tuesday into early Wednesday along and north of the Interstate 10/12 corridor. That rain may also cause minor rises in area rivers. Rain totals of 1 to 3 inches will be possible, with rainfall rates reaching as much as 3 inches an hour at times. 
For me, tornadoes are the worst as there is little warning.
Tornado that hit Paradis and Kenner was a strong one