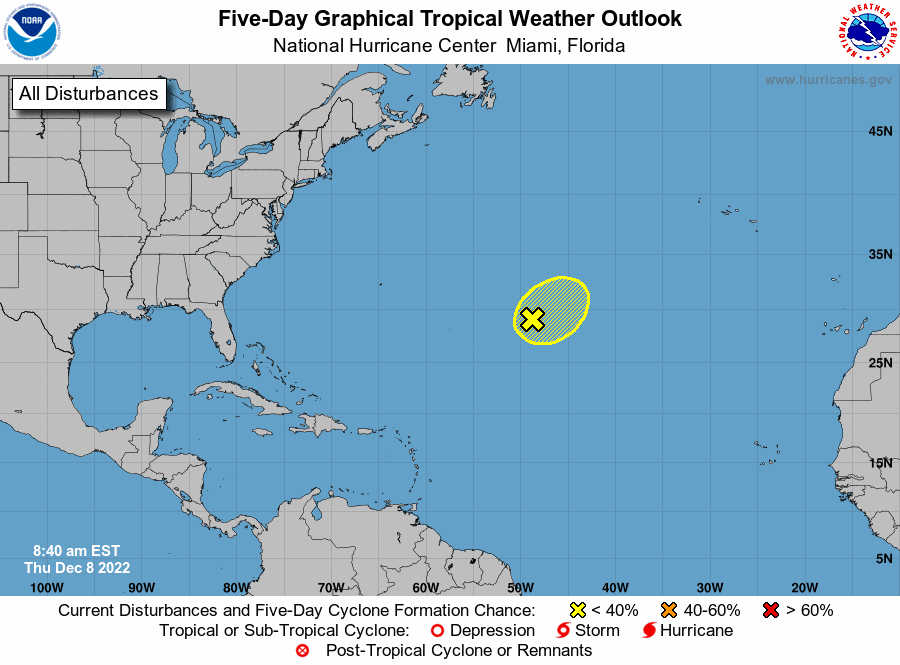 I thought this one had faded away as nothing yesterday but this just popped up.
A named storm is no longer expected to form this week in the Atlantic, with hurricane forecasters on Thursday morning dropping development chances significantly for the disturbance. The cyclone, if it had formed, would have been the Atlantic's first named storm in December in 15 years, according to Accuweather. The disturbance, called Invest 99L, doesn't pose a threat to land, forecasters with the National Hurricane Center said. As of Thursday morning, a non-tropical area of low pressure was about 925 miles southeast of Bermuda. It has an extensive area of showers and thunderstorms, forecasters said.  The disturbance is embedded in another system and is expected to begin moving northeast at 20 to 25 mph toward colder water.  It is unlikely to develop into a depression or a storm, forecasters said, but significant non-tropical development is expected over the high seas.
The lull continues but, as we have seen, there is always a chance and the paper does look there.
No form for the storm in the Atlantic