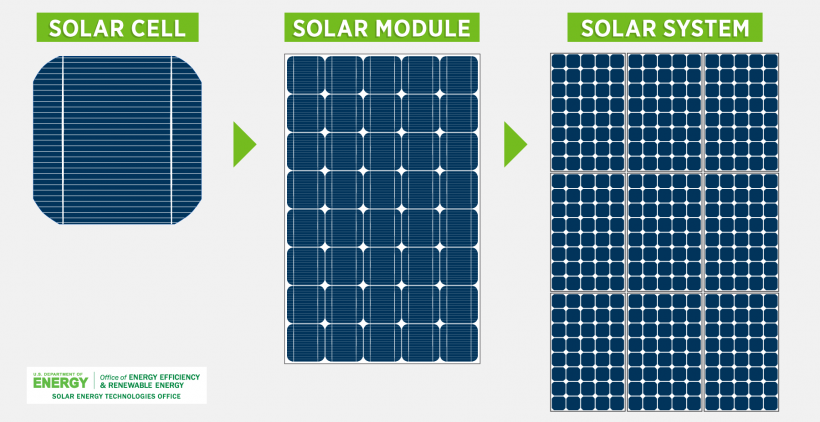 Tax breaks, something the state loves to give to the oil, gas and chemical companies. But what about solar power?
The developers of a roughly 200-megawatt solar farm proposed for a few thousand acres of timberland in Washington Parish are pulling up stakes and looking for a new Louisiana home for the $254 million project after local officials rejected lucrative property tax exemptions. The rejection of that solar farm, known as Bogalusa West, and a competing farm called Sunlight Road represent a new dimension to a larger controversy over whether rural parishes in south Louisiana should embrace major solar power projects. Executives with Savion Energy say their Bogalusa West solar farm, proposed between Bogalusa and Varnado, can't sell power at a competitive price without the tax breaks, which would have saved the company $25 million over 10 years. Chris Barry, a Savion project manager for the solar farm, said Bogalusa West would be "at a disadvantage against competing projects that are receiving support from other parishes across the state." "The Bogalusa West Solar Project needs tax support to remain viable. The key to success for a solar project is winning a competitive contract with a low price to sell its power," he said in a statement.

nola.com
Oil and gas build big and offer a lot of jobs. Solar does not.
Like most big solar power projects, Bogalusa West promised a major one-time bump in sales tax collections and a rush of short-term jobs for construction. But the projected long-term economic impact was minimal — it was expected to create one permanent job after the hundreds of construction jobs ended. In Washington, where there isn't much industry — and thus few industrial tax exemptions — the idea of big local tax breaks for so few jobs caused heartburn for some. "If you grant him the exemption, how you could ever ask the people of Washington Parish for any taxes in the future? Have y'all thought about that?" Nickey Smith, 71, asked the parish School Board recently, before it unanimously rejected an exemption for the Sunlight Road project near Franklinton. Louisiana economic development officials said they believe the rejection of Bogalusa West and Sunlight Road represent the first times local officials have completely shot down industrial property tax exemptions for a solar farm in Louisiana. Other solar proposals have prompted temporary bans on the projects, such in St. James Parish, primarily over siting decisions and aesthetics. Eight solar power projects in Louisiana are currently receiving tax breaks on a combined $457 million worth of new capital expenditures, a state database shows.
A few are being discussed at the parish level jow and the state has 15 more to pass down.
About 15 more remain in the state review pipeline. In the fall, a state panel sent three more down for approval by local governments, including Bogalusa West and Sunlight Road. Smith, who helped run cattle with his son on pasture that the Sunlight Road farm would supplant, asked if the School Board was going to grant an exemption to an out-of-state company that makes few permanent jobs, "but then you're going to need a new school built and you're going to go to the people and say, 'Oh, we need some more property taxes.'" Some Washington Parish officials and residents critical of the exemptions pointed to problems they see with the existing Iris Solar farm, built on about 500 acres of highly visible, rolling farmland on LSU AgCenter property a few years ago. The project, which D.E. Shaw Renewable Investments built across La. 16 from the Sunlight Road site with full tax exemptions, helped trigger a moratorium and new local rules on future farms. Those laws were meant to address concerns about the farms' appearance and disruption to local communities. Bogalusa West and Sunlight Road came in with plans designed to meet those new rules, only to see the tax exemption fight emerge as a new wrinkle.
The company is trying to show what they will do and how they are different.
In a recent community meeting, Barry and another Savion official tried to distinguish Boglusa West from Iris Solar, which they say would have been hidden from view inside the 2,800 acres of timberland, company officials said. They also argued the exemptions aren't just about jobs but also about drawing investment. And they argued the solar farms would have little impact on roads, schools and other public services. But the Parish Council turned down exemptions for Bogalusa West on Dec. 12 after rejecting exemptions for Sunlight Road in mid-November. Sheriff Randy "Country" Seal had also turned down the exemptions, his spokesman, Mike Haley, said. The parish School Board delivered the coup de grace on Dec. 15, rejecting exemptions for both projects in unanimous votes. By then, Bogalusa West had already announced it was pulling out, and that vote was procedural. Even with the exemptions, Sunlight Road and Bogalusa West could have meant an estimated $70 million in sales and property tax and other revenue for all local governments over 30 years.
An investment for the future.
Parish Attorney Wayne Kuhn, who represents both the School Board and the council, told the board that a quarter billion dollars of capital expenditures from Bogalusa West would have been an investment the parish had not seen in his lifetime. Assessor James A. "Jimbo" Stevenson Jr. called the exemption rejection for Bogalusa West kind of a shock for an investment of its size and relatively low impact in a parish as poor as Washington. "I don't have a dog in the hunt on the solar panels, but if you're gonna have energy, it's the cleanest, quietest type of energy you can have," Stevenson said. Washington Parish Councilwoman Kim Wagner said that, despite general concerns aired about the farms from some quarters, her constituents in the eastern part of the parish didn't have problem with the Bogalusa West project itself. It was the exemption. "They really said, 'It's OK if they come, but they deserve to pay their taxes like we do.'"
Is it short sighted or right for the parish?
Tripp Roy, who is developing $70 million Sunlight Road farm, said that the loss of exemptions makes that project's prospects uncertain and could at least mean delays in its start. Sunlight Road already had most of its other permits, including state backing of a crucial power deal with Entergy Louisiana. "At the end of the day, these projects have to pencil out economically," Roy said. Stevenson, the assessor, said at least one other solar developer is leasing land in the parish. Some officials who shot down the exemptions for Bogalusa West and Sunlight Road indicated they might have a different attitude next time, including School Board Frankie Crosby Sr. He said those votes on Dec. 15 came too quickly with not enough time to digest the information. He said he planned to approve a tax exemption on the next solar farm he expected would be coming because of the school system's revenue needs. "We can't keep throwing this (revenue) away," Crosby said.
There have been other rejections to solar.
In April 2021, the West Baton Rouge Parish Council voted to reject property tax exemptions for the Bueche PV1 solar farm north of Port Allen, but the vote came before a state economic development panel had weighed in, making the council's vote premature. Ron Thibodeaux, spokesman for the state Department of Economic Development, said the company has deferred its tax exemption application with the state's review panel, known as the state Board of Commerce and Industry, "on multiple occasions." "So, LED has not yet sent this project to the local governmental bodies for their consideration," Thibodeaux said. Three other solar projects had been granted exemptions, but then had them withdrawn by the state over paperwork shortcomings.
You do have to pay to play but how much? This also is a new energy source far different from what we are used to.
Tax break for solar farms?