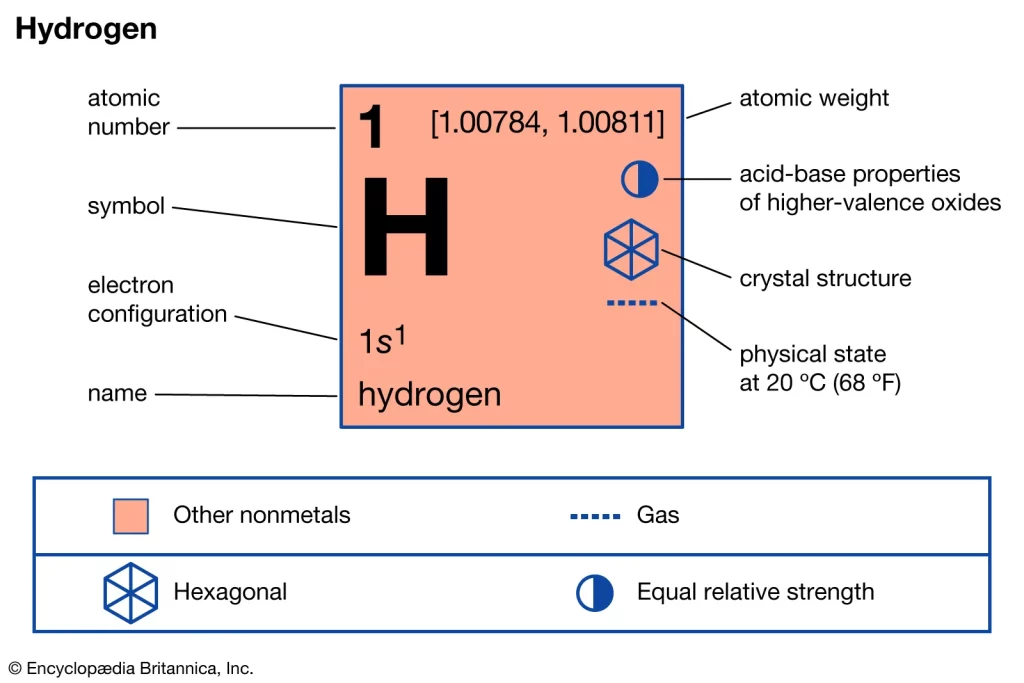 A simple element growing a complex web of industry.
It's the simplest element known to mankind, and yet the industrial web enveloping it is growing more and more complex. Hydrogen, consisting of only one proton and one electron, is a widely used feedstock for Louisiana's heavy industrial sector. It has taken center stage here, and across the world, as a highly touted solution for decarbonization, the insider term for global efforts to reduce industrial carbon dioxide emissions. The standard process to make hydrogen is a notorious greenhouse gas emitter. However, industrial companies are turning more and more toward the promise of "blue" and "green" hydrogen — forms of the product created using purportedly cleaner methods, including carbon capture and renewable energy. As hydrogen's widening color spectrum gains more steam, Louisiana's industrial corridor is emerging as ground zero for new initiatives to ramp up "clean" hydrogen production. A broad coalition of elected officials, industrial representatives, economic development leaders and higher education chiefs are chasing federal subsidies and forming new partnerships to lure new hydrogen projects here and, in turn, reduce the state's greenhouse gas emissions and supercharge its economy.

nola.com,
Production is known but will it live up to the promises?
Much is known about how to produce these emerging forms of hydrogen, including "blue," "green" and even "pink." However, questions remain about how to maximize hydrogen's economic benefit in Louisiana — and whether these new solutions will effectively reduce harmful emissions. Regardless of the potential pitfalls, as more dollars continue to flow into these pursuits, Louisiana is seeing gold at the end of this hydrogen rainbow. "If Louisiana does not start to do things right now that basically set us up for success in the future for decarbonization, we potentially are very much at risk from a jobs and from an economic development standpoint and also from a climate standpoint," said Jason Lanclos, a Louisiana Department of Natural Resources staffer who is leading the HALO Hydrogen Hub, a nascent hydrogen research and development partnership between Louisiana, Oklahoma and Arkansas.
Clean hydrogen is the rage now but the process is decades old.
Though interest in cleaner hydrogen has spiked the last few years, finding new forms of hydrogen has been discussed for "decades," said Greg Upton, interim executive director of LSU's Center for Energy Studies. Countries around the world are pursuing stronger decarbonization policies, driven in part by the 2015 Paris agreement that guides global climate change efforts, Upton said. Companies are also scrutinizing their supply chains to reduce greenhouse emissions. Louisiana makes sense as a "clean" hydrogen hub because the state has such a high share of industrial emissions and produces many carbon-intensive products, including liquid fuels and fertilizers, Upton said. Led largely by petroleum refineries and ammonia producers — both of which heavily use hydrogen to make their end products — industrial emissions make up two-thirds of the state's total greenhouse gas output, according to LSU's latest inventory of emissions. In addition, nearly a third of the hydrogen used by the nation's industrial sector is consumed here, according to data from GNO Inc., the economic development agency for the New Orleans region. The most common hydrogen production method is steam methane reforming, where methane — which contains carbon and hydrogen — is combined with steam to produce hydrogen, said John Flake, an LSU professor and former chair of the university's chemical engineering department. That process, which results in "gray" hydrogen, releases carbon dioxide into the atmosphere. To reduce those emissions, the blue hydrogen process uses steam methane reforming but traps and sequesters carbon dioxide emissions, Flake said.
Green hydrogen is a different matter.
Meanwhile, green hydrogen is made through a process called electrolysis, where electricity is used to split water into hydrogen and oxygen. The systems that produce electrolysis are powered by renewable energy, such as wind or solar. There's also pink hydrogen, where electrolysis is powered by nuclear energy, Flake said. "If you want to get rid of fossil fuels and you don't have solar going to a battery, what are you going to do?" Flake said. "The choices out there, the list gets pretty small, and hydrogen is probably the best choice because it's sort of like the fuels we use now." So far, companies are buying into Louisiana as a "blue" and "green" hydrogen destination.
There are a number of companies that are already here.
The biggest fish Louisiana has landed is Air Products, which in 2021 trumpeted its $4.5 billion "blue" hydrogen production facility, slated to open in Ascension Parish in 2026. Others include the incoming Gron Fuels plant in Port Allen that will produce "green" hydrogen, along with renewable diesel and aviation fuel, and the Plug Power-Olin Corp. joint venture that will create a "clean" hydrogen production plant at Olin's chlor alkali facility in St. Gabriel. In addition, CF Industries is developing its own "green" hydrogen production line to make "green" ammonia at its Donaldsonville complex. It is also pursuing a potential $2 billion "blue" ammonia plant in Ascension Parish. Brad Lambert, deputy secretary at Louisiana Economic Development, said much of the demand for "blue" and "green" hydrogen has been driven by the private sector. He also acknowledged a "confluence" of federal funding has spurred interest.
There is an effort for us to become a hub.
Two major initiatives are aiming to boost Louisiana's hydrogen sector: H2theFuture, a GNO Inc. effort to develop a "green" hydrogen corridor in south Louisiana; and the HALO Hydrogen Hub, a coalition with Arkansas and Oklahoma to produce a regional "clean" hydrogen hub. Both are trying to capitalize on federal dollars. H2theFuture received a $50 million federal grant last year, and the HALO hub is gunning for a share of $8 billion in Department of Energy funding for regional "clean" hydrogen hubs. Louisiana has strategic advantages, Lambert said, including bountiful saline aquifer space for carbon sequestration and an extensive hydrogen pipeline infrastructure. The state's oil and gas sector is also used to working in marine environments, he said. That translates well to offshore wind, a key opportunity for the renewable power needed for "green" hydrogen. "Those types of strategic advantages certainly play into what we're hoping to leverage," Lambert said.
We must have local workers which means they need to be prepared for the work.
As the hydrogen sector continues to expand, the state must ensure new hydrogen jobs are filled by local workers, said Lacy McManus, executive director of future energy for GNO Inc. and the leader of H2theFuture. Though oil and gas workers have transferable skills, Louisiana's higher education institutions are developing training and education programs focused on clean energy projects, McManus said. "If we're able to do this successfully, that's when you start getting into reducing your emissions by pretty dramatic measures," McManus said.
The knowledge of hydrogen grows and so does the questioning.
As interest in "blue" and "green" hydrogen has grown, so has scrutiny. The Air Products facility has been a lightning rod for criticism over its planned use of carbon capture, the process that traps carbon dioxide emissions and buries them deep underground. Air Products officials have repeatedly defended the facility and its carbon injection well, which will be located near Lake Maurepas in Livingston Parish. The company has touted its partnership with Southeastern Louisiana University to monitor the area's terrain, as well as Louisiana's geological capability for sequestration. Air Products officials have said the "blue" hydrogen facility will capture 95% of its carbon dioxide emissions. However, for a hydrogen production process to be "blue," carbon dioxide capture rates must be 98%, said Sasan Saadat, a senior research analyst at Earthjustice, an environmental law nonprofit. No carbon capture facility in the country comes close to that rate, Saadat said. In addition, the extraction of natural gas — the primary source of methane for "blue" and "gray" hydrogen — is pollution-intensive. "The risks of blue hydrogen increasing emissions probably outweigh the likelihood that it could reduce emissions," he said.
Green hydrogen uses renewable energy but that adds another client to a small segment.
"Green" hydrogen is "an exciting prospect" because it relies on renewable energy, Saadat said. However, it could also siphon away renewable power from other uses. Better options for industrial decarbonization include electrifying industrial heat sources, he said, adding that about 50% of industrial heat generation could be electrified. "Wherever possible, we should rely on green hydrogen for only the hardest-to-electrify sectors," he said. Lanclos, the HALO hub leader, admitted "green" hydrogen production is "extremely expensive," though he believes the cost will fall over time. He defended the regulatory process for carbon capture projects, saying the Environmental Protection Agency's Class VI program for carbon dioxide injection wells is "hands down one of the most rigorous programs" the agency runs. "We've looked at the data. We're going to really make sure that these permits are done correctly," Lanclos said. Lanclos added that "blue" and "green" hydrogen, despite their potential flaws, are still a "tremendous opportunity for Louisiana." "There is potentially a reduction (of greenhouse gases) and an improvement in air quality," he said. "That's what we all want at the end of the day."