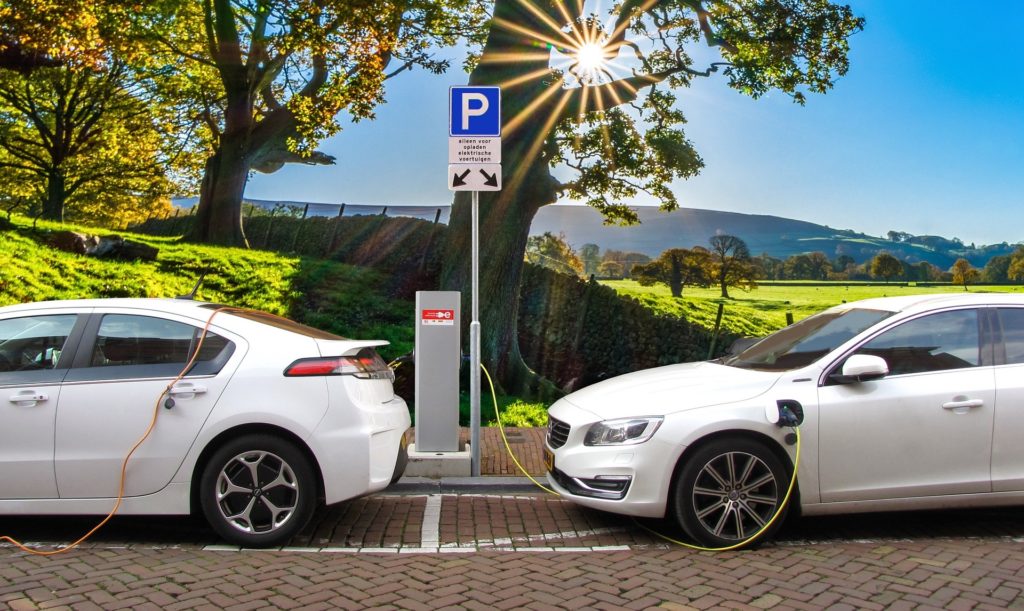 There are charging stations around the city, I often see the one at Napoleon and Magazine, and now the city has EV's to use them.
Nearly four years after promising to green its vehicle fleet, Mayor LaToya Cantrell's administration has finally purchased its first electric cars. The administration announced on Tuesday the delivery of 10 Chevrolet Bolts for use in seven city departments. The small hatchbacks were purchased with just over $220,000 from the city's general fund and $95,000 from the French Quarter Improvement Fund. "Climate change is a real threat to New Orleans, and this initial electric vehicle purchase is an important step in our strategy to reduce the city's carbon footprint," Chief Administrative Officer Gilbert Montaño said. "We look forward to continued progress in transitioning our fleet to include more electric and hybrid vehicles in the months and years to come."

nola.com
They should save on maintenance and fuel costs and will set an example.
The electric vehicles, or EVs, will help the city cut maintenance and fuel costs, and boost the city's efforts to achieve its goal of cutting in half the city's greenhouse gas emissions by 2035 and reaching net-zero by 2050. The cars also mark the first EV purchases since the City Council's Climate Change and Sustainability Committee passed an ordinance last year that requires the city to lease or purchase low-emissions vehicles in 2023 and exclusively purchase EVs or other no-emission passenger vehicles by 2025. In December, The Times-Picayune reported that all of the city's 1,699 vehicles were still dependent on gasoline or diesel despite Cantrell's move in 2019 to join the Climate Mayors Electric Vehicle Purchasing Collaborative, a group aimed at helping U.S. cities negotiate down vehicle prices. Even as other member cities snapped up dozens of vehicles, New Orleans stalled, citing uncertainty about whether out-of-state vehicle purchases through the collaborative would comply with state laws. It was a hang-up none of the other 500 local governments in the collaborative had encountered, according the Electrification Coalition, a Washington D.C.-based nonprofit that manages the collaborative. Whatever issues New Orleans was having, they appear to have been ironed out in recent weeks.
The EV's will be spread arond the city to different agencies with the French Quarter to get three.
Three of the EVs will go to the New Orleans Police Department for use in the French Quarter as part of the Supplemental Police Patrol Program. Two EVs will go to the Safety and Permits Department, and one each will be handed over to the Historic District Landmarks Commission, New Orleans Mosquito, Termite and Rodent Control Board, Code Enforcement Department, Resilience and Sustainability Office and Parks and Parkways Department. Council member Helena Moreno praised the purchases. "As we said when we passed the clean fleets law last year, a zero-emissions city fleet isn't just good for the climate, it's also good for the city's budget," said Moreno, who chairs the climate committee. "Clean vehicles are cheaper to fuel, cheaper to operate and require less maintenance downtime." Her praise for EVs was echoed by other purchasing collaborative members. City officials in Austin, Texas said the 270 EVs they purchased through the collaborative have exceeded expectations, saving the city about $5 million in maintenance and fuel costs each year.
The savings are their and this is a good city to use as the distances are short.
A typical mid-sized EV car costs about $550 to power each year, and will likely produce less than 3 tons of emissions if tied to a power grid that uses fossil fuels, according to the Electrification Coalition. A gas-only car costs twice as much to fuel and produces three times the emissions. Before purchasing the 10 EVs, the New Orleans city fleet got an average of 19 miles per gallon, according to an administration report in December. Two vehicles were electric-gas hybrids and one was a sedan that could run on a blend of gas and ethanol. The rest were gas or diesel-powered.
One could say about time but then one could say when will the next ones be bought.
The city has EV's now to go with the charging stations