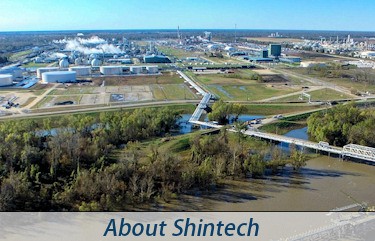 The Governor is in Asia and is being accused of catering to polluters.
An environmental group blasted Gov. John Bel Edwards' trade-focused trip to Asia this week, condemning the Japanese and Korean firms he's meeting with for their ties to industries blamed by watchdog groups for pollution in parts of Louisiana. Edwards was in Tokyo this week meeting with leaders of Shintech, a major polyvinyl chloride manufacturer with more than $10 billion invested in West Baton Rouge and Iberville parish facilities since 2001, his office said. He will soon head to Seoul, South Korea to meet with leaders from Lotte Chemical, which is based there. The visits are part of a week-long trip meant to highlight Louisiana's openness to business development and to encourage foreign firms to grow investments here. But the trip also illustrated the state's troubling and persistent ties to big petrochemical and industrial firms, argued the CEO of the Louisiana Bucket Brigade, a grassroots group that advocates for people whose homes have been impacted by the petrochemical industry. "All you have to do is go to 'Cancer Alley' to see the devastation such marketing has wrought," Bucket Brigade Executive Director Anne Rolfes said in a statement, referencing the 85-mile stretch between Baton Rouge and New Orleans that is home to more than 150 petrochemical facilities.

nola.com
The Bucket Brigade has fought against this industry and many are Asian in ownership.
In recent years, the coalition has fought against proposed facilities by Chinese giant Wanhua Chemical, South Louisiana Methanol, Syngas and Taiwanese company Formosa Plastics, and has had some wins. Rolfes argued that the companies on Edwards' itinerary could have impacts akin to those the Bucket Brigade has confronted in the past. Clashes over the effects of industrial projects in Louisiana have gained urgency in recent years amid reports from federal and international observers. In 2021, United Nations officials said that the industrialization of communities along the Mississippi River is a form of "environmental racism" against Black residents. In October, the federal Environmental Protection Agency said it has evidence that Black residents in and around St. John the Baptist and St. James parishes face higher risks of cancer from at least one nearby chemical plant, and that state officials have downplayed the threat of air pollution.
The Governors staff sent questions to LDEQ who has been accused of not doing their job by the EPA.
Edwards' staff referred questions about criticisms of the trip to Louisiana Economic Development and the state's Department of Environmental Quality. All plants that create emissions or discharges have to comply with state and federal emissions standards, a DEQ spokesperson said. LED spokesperson Mark Lorando added that Edwards' conversations with Japanese and Korean executives include questions about how their firms can be more sustainable. "Gov. Edwards' conversations with these companies cover a broad range of topics, including opportunities for investments that align with Louisiana's Climate Action Plan and commitment to sustainability," Lorando said. Edwards left for Japan Friday and will return to Louisiana on Saturday.
Is this because we know this devil or is it because it is all we know.
Is the Governor catering to polluters