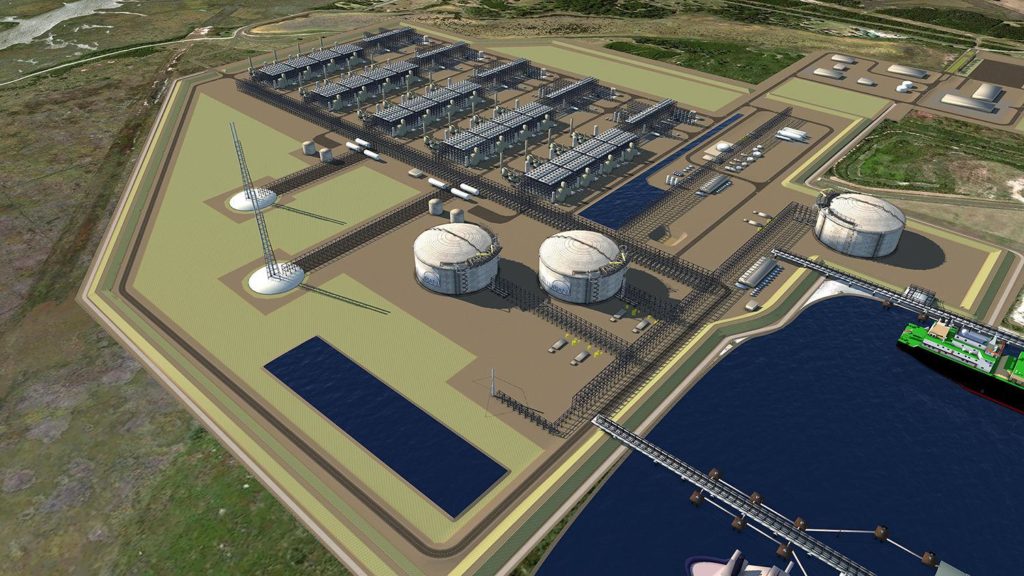 This is not near us but it shows how it will be hard to cut emissions in a state that loves oil and gas.
Construction on the $30 billion Driftwood LNG liquefied natural gas production plant in Calcasieu Parish should begin in April, even though financing for the project hasn't quite been solidified, according to the executive chairman of the company behind the facility. "We have enough capital, or access to enough capital, to make sure that we can do the first year worth of construction," Charif Souki, executive chairman of Houston-based Tellurian Inc., said in a video on the company's website. Souki emphatically stated that Tellurian's board felt comfortable enough to move forward with construction as the financial wrinkles are ironed out. "The board felt comfortable enough that we would get the financing in short order, and possibly before we have to start construction," he said. "But we will not rush through that process. We will make sure that we get the right financing put in place."

theadvocate.com
What does it mean when they have trouble getting investors? Is the sheen wearing off? Do we have too many such plants? Or is it the economy?
Souki said Tellurian has signed 45 nondisclosure agreements with lenders who are interested in backing the project. "This is like herding cats," he added. Tellurian is slated to build Driftwood LNG on a 1,000-acre site on the west bank of the Calcasieu River, south of Lake Charles. Once it comes online, the plant is expected to export up to 27.6 million tons of liquefied natural gas, or LNG, each year. Tellurian officials anticipate the project will create about 400 direct jobs and 6,500 construction jobs. Royal Dutch Shell signed a deal in August for one of its subsidiaries, Shell NA LNG, to buy LNG from Driftwood. Tellurian signed a similar agreement in May with Gunvor Singapore Pte Ltd., a subsidiary of Gunvor Group, an international trading house. Driftwood LNG made headlines in 2018 when it won a controversial $2 billion property tax break through Louisiana's Industrial Tax Exemption program. The first-year break alone was estimated at over $280 million.
We have got to stop approving all these oil and gas plants if we do really want to cut emissions.
Cut emissions but then build a LNG plant