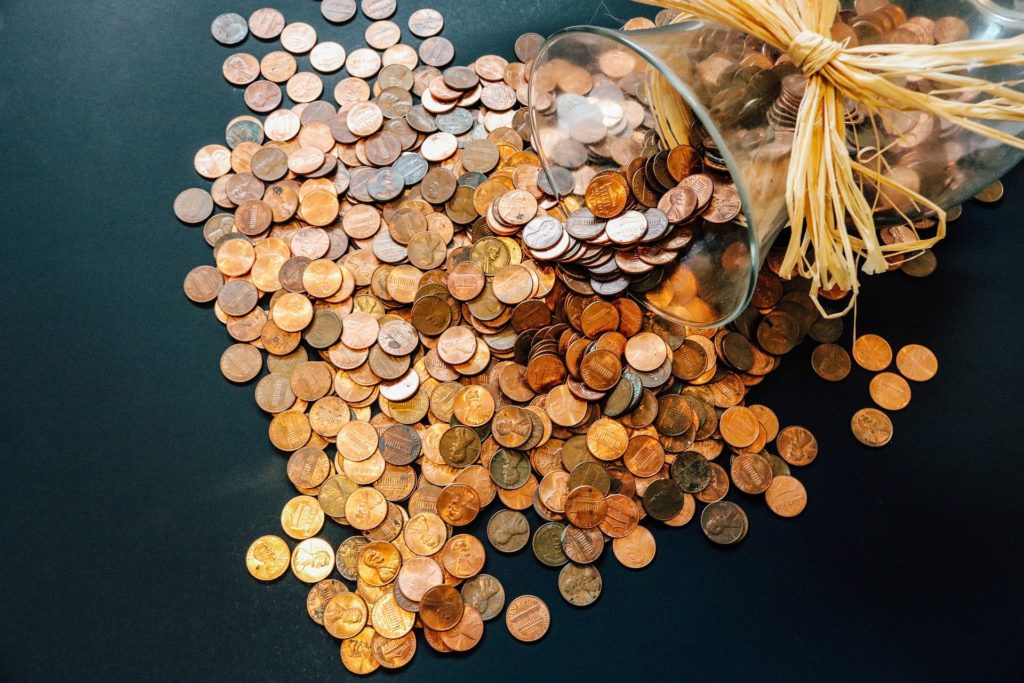 Not even pennies, nickles or dimes, nothing in the budget for hurricane aid. This was feared and it happened.
The last, best chance for southwest Louisiana to obtain further long-term aid related to hurricanes Laura and Delta from the federal government could be on the verge of failing. An agreement on a massive federal spending plan was unveiled Wednesday, and it does not include further disaster relief for Louisiana, despite attempts by the state's congressional delegation to include more aid for hurricane-battered communities. House leaders hope to pass the $1.5 trillion agreement on Wednesday, followed by the Senate later this week. The spending package must be approved by Friday to avoid a government shutdown. A short-term extension until Tuesday was also being prepared in case the Senate is not able to approve the full package in time.

theadvocate.com
Too many competing interests and too short of time.
State and local officials saw the bill as perhaps their final shot at getting more long-term disaster relief for the Lake Charles area following the dual hurricanes that devastated the region in 2020. But the effort faced a tough battle given the number of urgent matters facing the country, including aid for Ukraine and more money to deal with continuing fallout from the pandemic. In a sign of the difficulty of the negotiations, COVID funding was eventually removed from the legislation. It does not necessarily mean that southwest Louisiana's fight for disaster aid is over for good. But there have been concerns that, as time passes, the 2020 disasters will drop ever further down the nation's list of priorities. The bill also does not include further Hurricane Ida aid, but time likely remains to appropriate more dollars for that storm, which hit in August and affected a range of states, including New York, whose congressional delegation holds strong sway.
Normally it is only one senator and one representative that are recorded of fighting for the state. Where are the others?
Rep. Garret Graves, R-Baton Rouge, sought an amendment to include $3 billion for 2020 and 2021 disasters, but the proposal was rejected. He said that while he supported the billions appropriated for Ukraine, and noted aid being sent to Haiti and elsewhere, needs here should be taken care of as well. "How do you do that and not provide aid for our own citizens, for people that are in need?" he said. "You're treating people of other countries better than we're treating our own. I want to be clear: I'm not necessarily saying that with Ukraine. We're not under missile attack right now. But for some of these other countries, that's exactly what's happening." Sens. Bill Cassidy and John Kennedy have been key in advocating for disaster aid, but they began signaling last week that their efforts were running into trouble. In one discouraging sign, the White House did not make a specific request for disaster aid in the negotiations, as it did back in September when an initial tranche of hurricane relief was finally approved for southwest Louisiana, more than a year after Laura hit. Cassidy said he would not vote for the spending package since it did not include hurricane relief, despite "repeated meetings and phone calls with congressional leadership, the administration and the president himself." "This is unacceptable to the thousands of families in Louisiana still struggling to recover," he said in a statement. "I will continue to look for other opportunities to secure this aid. I will not stop trying."
Southwest Louisiana is the one most in need and they are not too happy with this action.
Lake Charles Mayor Nic Hunter, who has been outspoken on his city's needs, expressed disappointment with Wednesday's news, but said he was not surprised since he had repeatedly been given "hollow promises and empty gestures from members of both major political parties." "There is no scenario where Lake Charles and southwest Louisiana simply do not recover," he said. "The road will be longer and a bit rockier than it should be, but I would take the caliber and character of the people here over a billion dollars from the federal government any day of the week." The Lake Charles area's recovery from the two hurricanes has been further complicated by a severe winter storm in February 2021 and heavy flooding in May. The pandemic has also boosted rebuilding costs and limited volunteers. Category 4 Laura was one of the most powerful hurricanes to ever hit the state. It was followed on a similar path six weeks later by Category 2 Delta, which flooded homes.
There has been aid in the recent past but the need has exceeded the amount given.
The federal government has provided hundreds of millions of dollars in immediate help, as is common for such disasters, much of it through FEMA. But long-term federal aid usually follows in the form of Community Development Block Grants to allow for recovery related to housing, businesses and infrastructure. Congress did not appropriate long-term recovery funds for southwest Louisiana until late September. It approved an initial aid package for Ida at the same time, though that storm hit a year later. The amount approved for Laura and Delta amounted to only $600 million, which state and local officials say is not nearly enough. The money has yet to be distributed. In repeated discussions with the White House and congressional leaders, Gov. John Bel Edwards has requested $300 million more to address housing, plus another $100 million for businesses. He has said that total unmet needs for Louisiana related to Ida so far exceed $2.5 billion. The Ida aid approved by Congress is expected to include around $400 million for Louisiana, though final amounts have not yet been set.
The blame game is alive and well and some blame is warranted.
Cassidy said he has faced questions over whether the state should take up more of the burden, given its surplus. Edwards spokeswoman Christina Stephens says that surplus dollars have specific allowable uses and notes long overdue infrastructure needs. Graves said asking the state to fill the gap was a "bogus" reason for Congress and the White House not to act. "If this were New York or California, states that were politically important to the administration, you would have seen a fundamentally different approach," he said. Some have also faulted U.S. Rep. Clay Higgins, arguing he could have done more to bring dollars to his home district. Higgins, a fervent Donald Trump supporter, skipped President Biden's visit to Lake Charles in May and has suggested he would not be able to be invited to the White House to discuss the matter. Higgins' spokesman defends his efforts, pointing to his statements and letters advocating for aid and pressuring FEMA to act faster on reimbursements. Higgins issued a statement Wednesday evening saying he would vote against the legislation in part because it does not include disaster aid. "Our request for increased hurricane recovery funding was left out of this bill," he said. "There are no additional dollars for disaster block grants in response to Hurricanes Laura, Delta, or Ida. That's unacceptable."
I don't buy some of Rep Higgins' as this administration is not dividing between red and blue states as the past one did. I think that too much time has past and there were more recent events that came up. You fight the fires of today not yesterday.
No hurricane aid in the budget