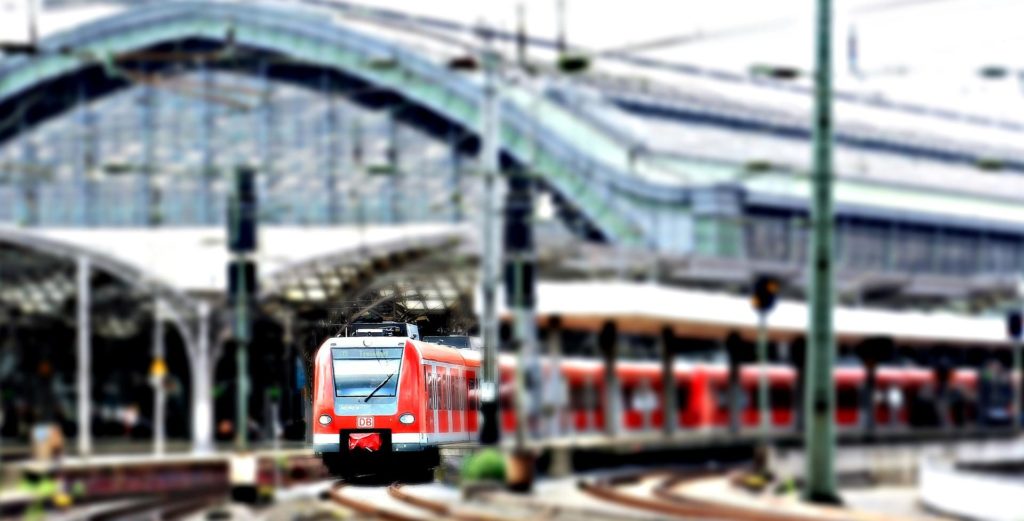 I have taken the subway and heave and light rail to work. I have ridden the northeast corridor. We took scouts to Philmont by train. Yes, my bias is trains and they may be coming back.
Throughout the last century, rail stations dotted south Louisiana and the Mississippi Gulf Coast as passenger trains ferried commuters between New Orleans, Baton Rouge and Mobile, stopping in towns and cities along the way. But the last several decades have not been kind to passenger rail. Kansas City Southern ended its Southern Belle service between New Orleans and Baton Rouge in 1969. Then, in 2005, Hurricane Katrina destroyed the tracks between New Orleans and Mobile, putting a halt to the service eastward and turning depots along the coast into artifacts of a bygone era. Today, the prospect of those routes returning to service has communities along the lines scrambling to buy land, build infrastructure and open businesses.

nola.com
New Orleans to both Mobile and Baton Rouge are the first steps. The Mobile connection may get us back to the more extensive southern route.
The two proposed routes — one with two round trips each way between New Orleans and Baton Rouge and another between New Orleans and Mobile — still have regulatory and financial obstacles to clear. But advocates say they are confident that Amtrak trains could be carrying commuters and leisure travelers within the next two years. "I think… they're both going to be done in the near term," said John Spain, who sits on the board of the Southern Rail Commission, a three-state group that has been studying the two routes and advocating for their return. Amtrak's current service in New Orleans consists of three lines. The Sunset Limited runs to Los Angeles through the Houma-Thibodaux area, Texas and Arizona; the City of New Orleans leaves the city headed west but turns north just past Lake Pontchartrain on its way to Memphis and Chicago; and the Crescent leaves the city headed east but turns north at Slidell on its way to Atlanta and New York City. Amtrak contends the new lines would dramatically augment New Orleans' current passenger rail options. "Imagine how the hub you already have there becomes even more of hub," said Amtrak spokesman Marc Magliari. "You can live in New Orleans and go to all these places and back the same day." Each of the two new proposed new routes is facing its own hurdle, but Spain and others say those could be overcome as soon as the next six months or so. Both involve Amtrak paying to use existing freight rail lines, which it does all over the country.
Then route to Baton Rouge is waiting for the sale of the roadbed.
The route to Baton Rouge is awaiting federal approval of Canadian National's $31 billion bid to buy Kansas City Southern. With the acquisition expected to go through, Spain said the deal bodes well for passenger rail because Kansas City Southern is the only one of the seven freight rail companies that has no existing agreements with Amtrak. If and when the deal is approved, the track between New Orleans and Baton Rouge will be owned by Canadian National, which has more passenger rail agreements with Amtrak than any other freight carrier, Spain said. Canadian National officials have told Gov. John Bel Edwards' that they are willing to support passenger rail. And while the $12.5 million recently approved by the Legislature to help the state get its share of $33 billion in federal infrastructure funding is only half of what the governor asked for, Spain said the state is still in a good position to move the project forward. The biggest remaining cost is roughly $80 million to replace a stretch of rail over the Bonnet Carré Spillway, where the wooden supports require freight trains to slow down to 10 miles per hour. But Spain said at least one of the two trips envisioned could become reality fairly quickly, though it might be a bit slower than what is ultimately expected to be an estimated 80-minute travel time.
Going to Mobile is more contentious as CSX is involved. The problem with passenger service is they ride on freight lines and freight take precedence.
The return of service between New Orleans and Mobile is awaiting resolution of a more complicated question. There, Amtrak is in federal mediation over a dispute with freight operator CSX and the Port of Mobile, after the three entities failed to reach an agreement about how to balance Amtrak's needs for two daily round-trips with the demands of the freight industry during a supply chain crunch. CSX, the port and some industry representatives have argued passenger service is a threat to the economies of Alabama and Mississippi. But Amtrak and rail advocates say those concerns are overblown and point to Amtrak's legal right to use the tracks. "It is our hope that the right decision will be made that will allow Amtrak to return to our coast," said Jeff Roesel, executive director of the Regional Planning Commission. The federal Surface Transportation Board could rule by the end of the summer.
The largest benefit is not to the big cities but rather the smaller towns.
While the plans for a roughly 90-mph train running twice daily on both routes have been years in the planning, the communities along the way have been eagerly awaiting a decision. In New Orleans, Mayor LaToya Cantrell has voiced support for passenger rail, which she says is key to economic and workforce development and could play a crucial role in getting vulnerable residents out of the city during hurricane evacuations. Local business leaders also say passenger rail connections in both directions would allow New Orleans to market itself as a super region to business prospects, competing with cities that it currently cannot. "It's super important to have a region with a skilled workforce and have access to that workforce," said Peter Waggoner, a policy expert at Greater New Orleans Inc. Baton Rouge Mayor Sharon Weston Broome has also expressed support for the new routes. The same goes for smaller towns along the lines. In fact, along the Mississippi Gulf Coast route — which would have stops in Bay St. Louis, Pascagoula, Gulfport and Biloxi — the promise of passenger rail has already sparked investment. In Pascagoula, City Manager Michael Silverman said $48 million in residential, hotel and retail projects have sprung up, in part due to anticipation of the return of rail service, and the depot is slated for a $2 million makeover that could incorporate a brewery. Bay St. Louis' recently secured $2 million to invest in the Depot District, which has been run down much of the time since Katrina. Concert stages and reception areas are under development, and roughly a half a million will go toward the depot itself, which is currently home to a museum. Across the park from the tracks, a formerly empty strip of storefronts is now almost completely full with restaurants, a pet boutique and a yoga studio. "I'm hoping it's' going to be a boon," said Alan Lagarde, who recently opened Lagarde's Fine Wine & Spirits there. Hot summer's may be a challenge, he said, "but I think in the fall and the spring it's going to be incredible." Gonzales Mayor Barney Arceneaux said his city has owned three acres of land near the rails for several years and has applied for a federal grant to help build a depot in town. Arceneaux said the need to alleviate commuter traffic on I-10 is crucial, and that "we think that, economically speaking, it would be real good for us."
The stops between the two ends hve not been decided yet although some ideas exist.
While plans for the two routes feature a number of stops along the way, Spain cautions that the final say will come when Amtrak and the state's transportation department hammer out agreements down the line. Federal regulatory hurdles, however significant, don't apply to the details of what passenger rail in Louisiana looks like. That will be up to Amtrak and the state. Spain noted that stops slow down travel time, and if everyone who wants one gets one, the train would take too long. The second stop in Baton Rouge's medical district and the stop in Gonzales are pretty firm, as is one at or near Louis Armstrong International Airport in Kenner. Stops in Jefferson Parish and the River Parishes are still uncertain. The stops to the east — where depots that operated before Katrina still exist — are more sure. Magliari, the Amtrak spokesman, said that almost $1 million in work will begin in the coming weeks to outfit the four stations in Mississippi with new lighting, ADA-compliant boarding areas, platforms and signs. A bill passed in the recent legislative session also mandates that state transportation officials finish engineering and financial studies for the New Orleans to Baton Rouge line, which Spain said is indicative of the sense of urgency local officials have about making the service a reality while the political conditions are favorable. After all, a the federal infrastructure bill includes $33 billion for rail, and former New Orleans Mayor Mitch Landrieu is serving as President Biden's infrastructure czar. "It's cool that passenger rail has legislative interest across the state," said Waggoner of GNO Inc., "and this act is huge."
The last year before I retired from the Coast Guard I took the VRE the 40 miles from where I lived into DC and walked to CG Headquarters. It was easier on me and more enjoyable than a car pool. It cost more but was worth it.
Is rail service in our reach?