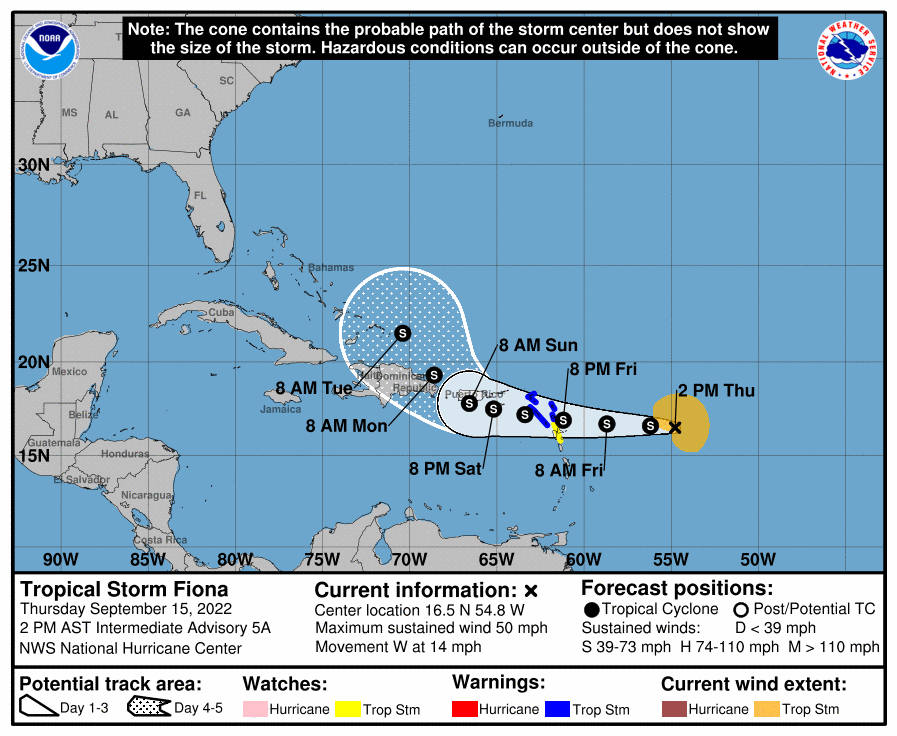 We now have Tropical Storm Fiona heading to Puerto Rico and maybe to Florida.
Tropical Storm Fiona has formed in the Atlantic, becoming the sixth named storm of the 2022 hurricane season. Fiona on Friday was moving west into the Caribbean toward Puerto Rico. The latest 5-day track from the National Hurricane Center has the storm turning north toward the Bahamas instead of continuing toward the Gulf of Mexico. However, the long-range forecast can change. No other disturbances were brewing in the Gulf of Mexico or Atlantic early Thursday. Here's what we know about the tropics as of 1 p.m. Thursday from the National Hurricane Center.

nola.com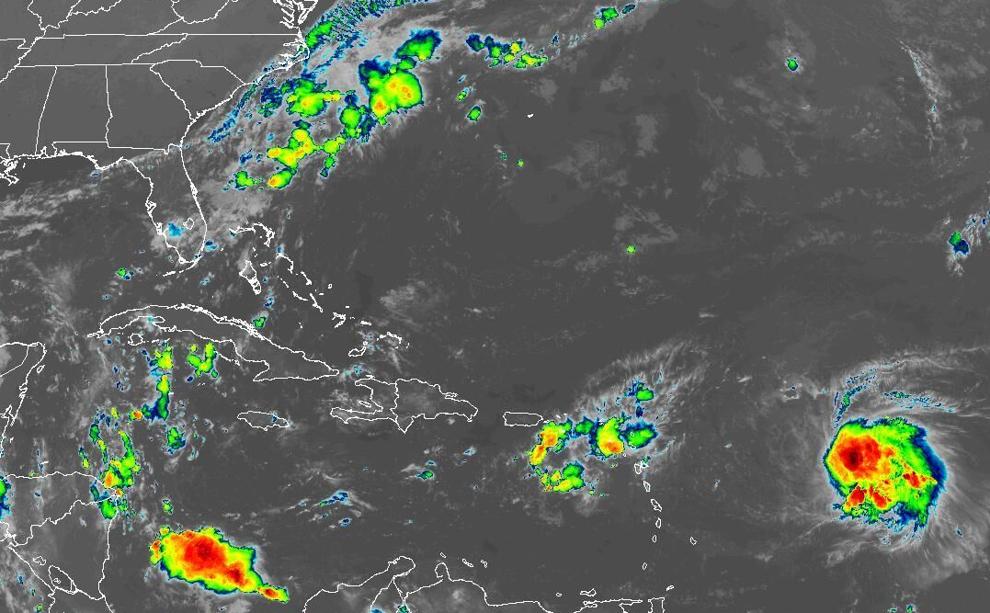 Where is Tropical Storm Fiona?
Tropical Storm Fiona formed Wednesday night in the Atlantic and is heading west into the Caribbean at 14 mph. The Air Force Reserve Hurricane Hunters were on their way to investigate the storm Thursday afternoon. As of 1 p.m., Fiona was about 465 miles east of the Leeward Islands. The center of Fiona is forecast to move through the Leeward Islands late Friday, and move near the Virgin Islands and Puerto Rico this weekend. It's expected to turn northwest on Sunday. Fiona has winds of 50 mph and slow strengthening expected in the next few days. Peak winds of 70 mph are expected over the weekend, making it just shy of a Category 1 hurricane, which have winds of at least 74 mph, according to the National Hurricane Center.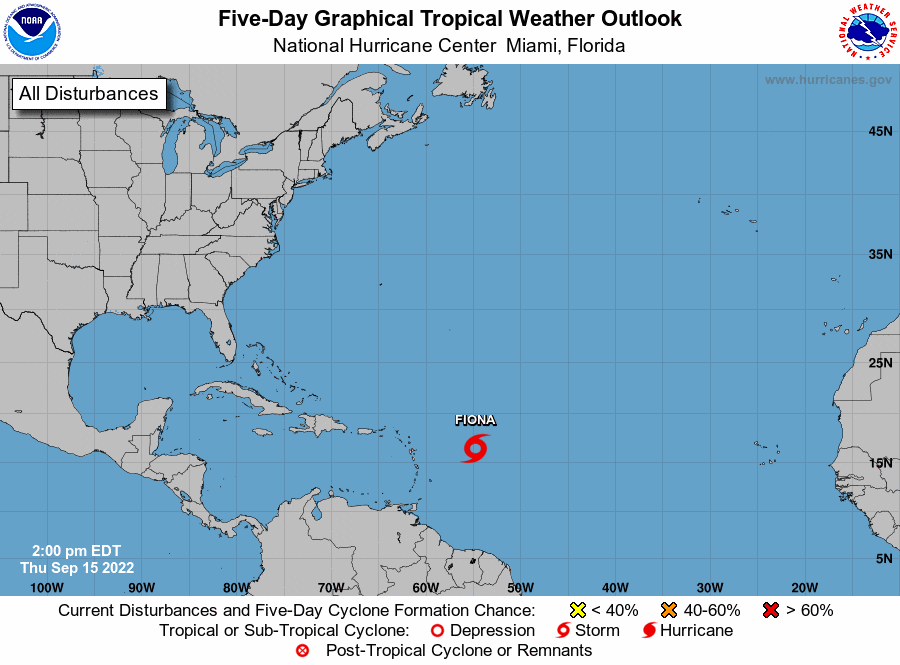 Watches and warnings in effect
Fiona is expected to bring tropical storm conditions to the Leeward Islands by Friday night. Gusty winds and heavy rain are also possible in the Virgin Islands, Puerto Rico and Hispaniola. Up to 12 inches of rain are possible from the storm. Life-threatening surf and rip current conditions are also possible. Tropical storm warning is in effect for: Antigua, Barbuda, St. Kitts, Nevis, Montserrat and Anguilla, Saba and St. Eustatius and St. Maarten. A tropical storm watch is in effect for Guadeloupe, St. Barthelemy and St. Martin.
Remember this is the busiest time of the year and while this one seems to be turning to the Atlantic side of Florida we still need to be careful.
Hurricane Season update for 15 September 2022