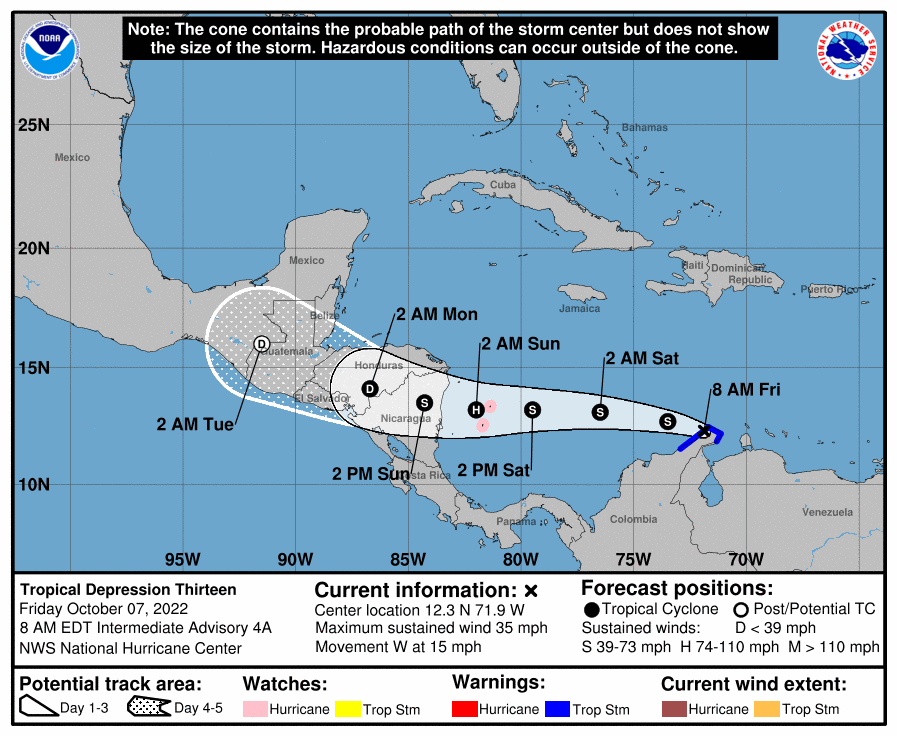 In the Caribbean a depression has formed that will become a hurricane.
A tropical depression formed early Friday in the Caribbean and is forecast to strengthen into a hurricane before hitting Nicaragua and Honduras. It will be named Julia once it strengthens into a tropical storm, which is expected later in the day.  Life-threatening flash flooding and rip currents are possible in parts of Central America and South America from the storm, hurricane forecasters said. No other systems are expected to form in the Gulf of Mexico or the Atlantic in the next 24 hours. Here's the latest forecast from the National Hurricane Center as of 7 a.m. Friday.

nola.com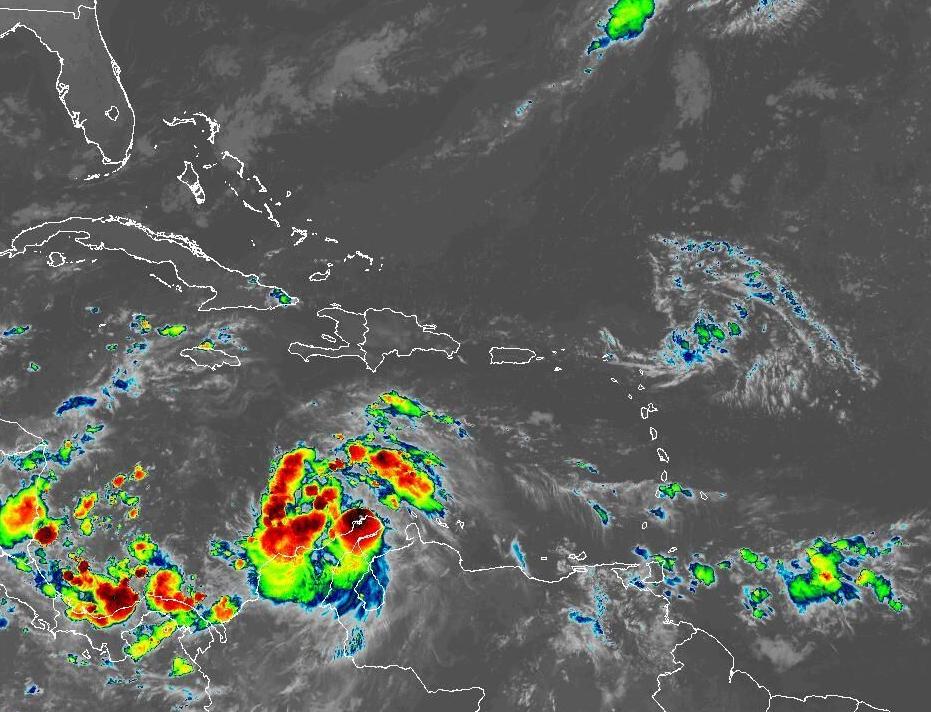 Strengthening expected
As of 7 a.m., the depression was about 30 miles southwest of the Guajira peninsula in Colombia. It's moving west at 15 mph. It has winds of 35 mph, and additional strengthening is expected while the system moves west toward Central America, forecasters said. Peak winds of 85 mph, which would make it a Category 1 hurricane. By Sunday morning, the storm is expected to strengthen into a hurricane before making landfall in Nicaragua and then turning slightly north toward Honduras, El Salvador, Guatemala, Belize and Mexico. It's expected to weaken as it moves inland and dissipate early next week.
The hurricane season has its second hurricane. I could say that so far a good season but there is more to come.
Hurricane update for 07 October 2022