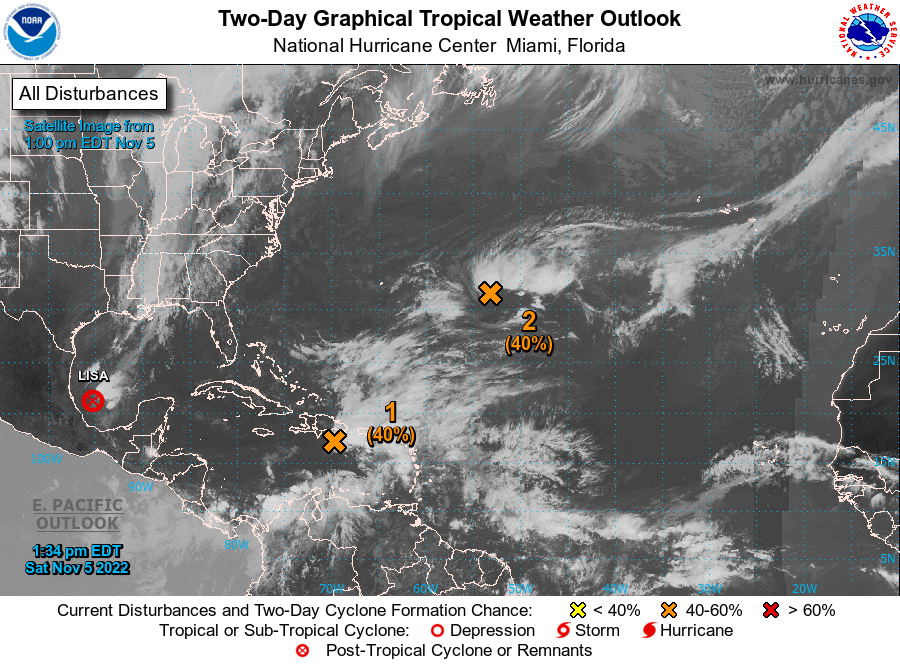 NOLA.com has not done one for today so I will di the shorter one for continuity,
Tropical Depression Lisa is slowing down and is little threat to land. #1 is a low pressure system that is expected to form north of Hispaniola. It is expected to become a Tropical Depression and its rain will hit Eastern Florida. #2 is forming and also may form into a Depression. It has gale force winds now and is expected to stay in the Atlantic.
Hopefully there will be a more expressive piece tomorrow.
Hurricane update for 05 November 2022