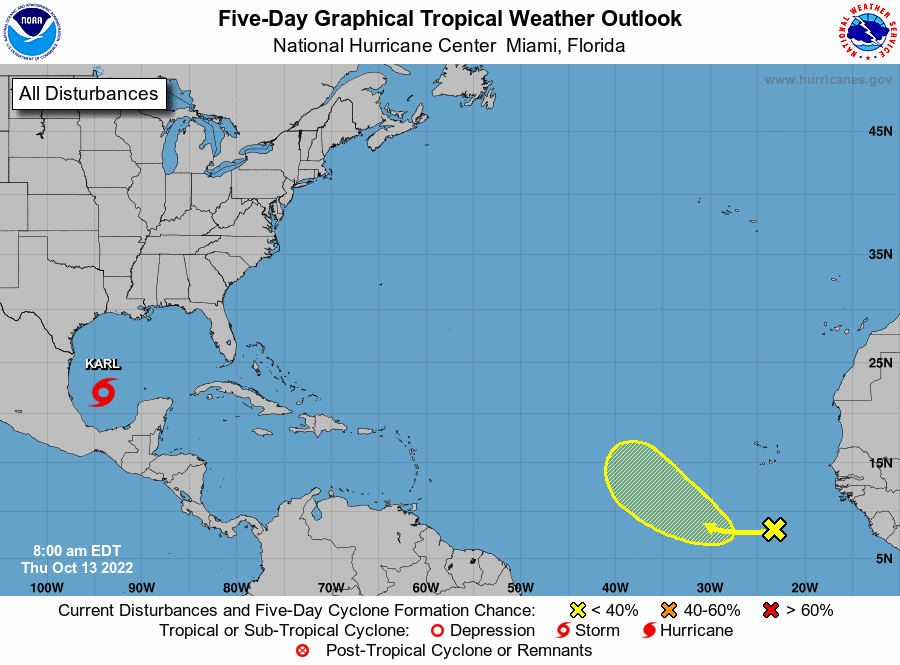 TS Karl is still active and a new one in the Atlantic is born. Neither are a worry but we could use more rain from Karl!
Hurricane forecasters on Thursday morning were tracking Tropical Storm Karl in the Gulf of Mexico and a new disturbance in the Atlantic. Karl is forecast to make landfall in Mexico and does not pose a threat to Louisiana. The storm is expected to bring heavy rain and life-threatening rip currents to parts of Mexico. The other system is in the open Atlantic and does not pose an immediate threat to the Gulf Coast. Here's what we know from hurricane forecasters as of 10 a.m. Thursday.

nola.com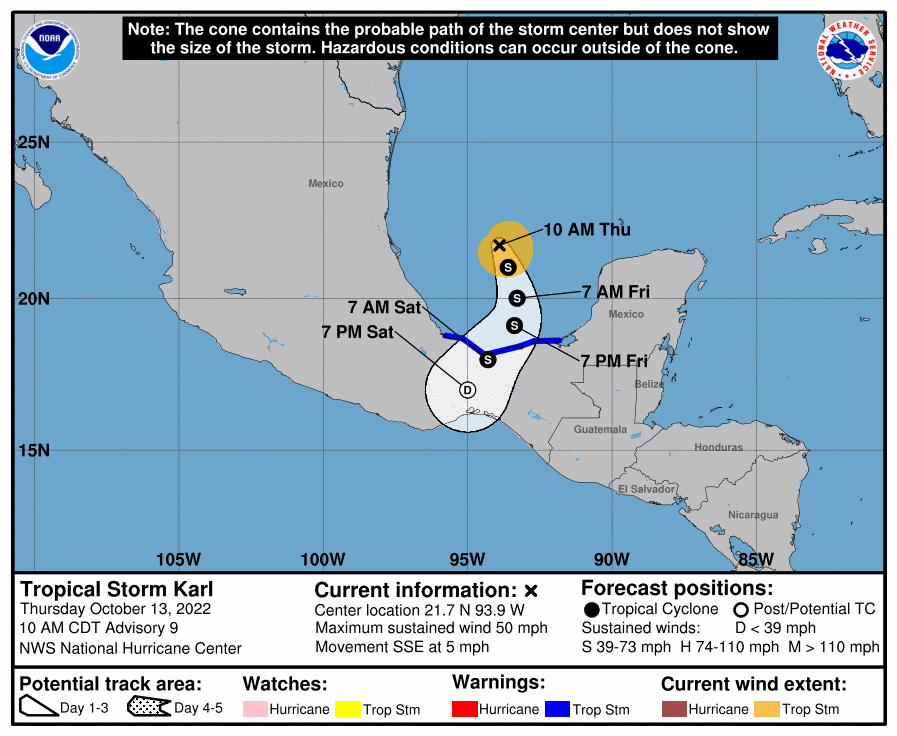 Tropical Storm Karl heads to Mexico
Tropical Storm Karl has begun moving southeast in the Gulf of Mexico after being nearly stationary for hours, forecasters said. As of 10 a.m., it was about 245 miles north of Coatzacoalcos, Mexico, and was moving southeast at 5 mph. On the forecast track, Karl will approach the coast of Mexico late Friday or early Saturday, forecasters said. It has winds of 50 mph, according to data from an Air Force Reserve Hurricane Hunter crew. Gradual weakening is expected Thursday and Friday. It's expected to bring up to 12 inches of rain along with life-threatening rip currents to parts of Mexico.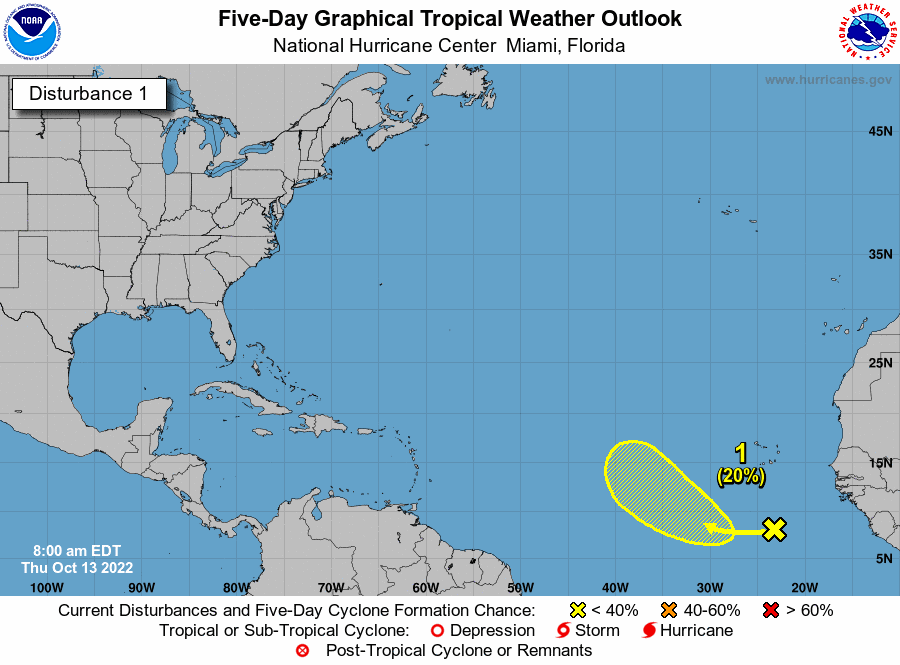 Disturbance in Atlantic
Hurricane forecasters also are tracking a large area of disorganized showers and thunderstorms that are several hundred miles south of the Cabo Verde Islands. The system is expected to move west at 5 to 10 mph through early next week. During that time, environmental conditions appear marginally favorable for some slow development, meteorologists said. It has a 20% chance of developing into a tropical depression within five days.
Yes, I know the shaded area is not a track but the general direction tells me the Atlantic coast if it makes it across the ocean.
Hurricane update for 13 October 2022