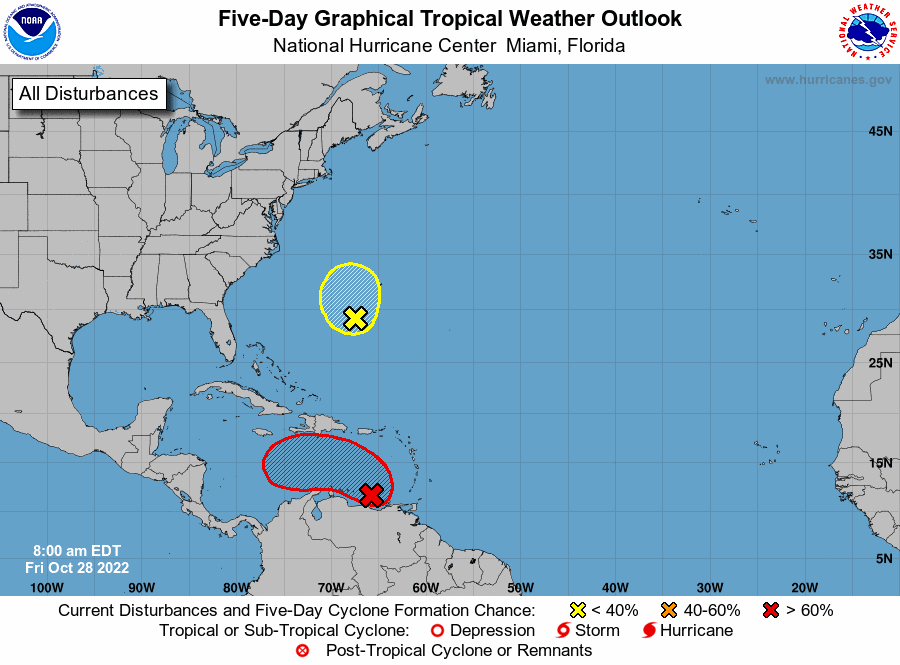 Still the two and still the one in the Caribbean.
A tropical depression is likely to form in the Caribbean by early next week, hurricane forecasters said Friday. It's one of two systems they are tracking in the tropics. The next available name is Lisa if either strengthens into a tropical storm. It's too early to tell if the disturbances could eventually reach land. Here's what to know about the tropics as of 7 a.m. Friday from the National Hurricane Center.

nola.com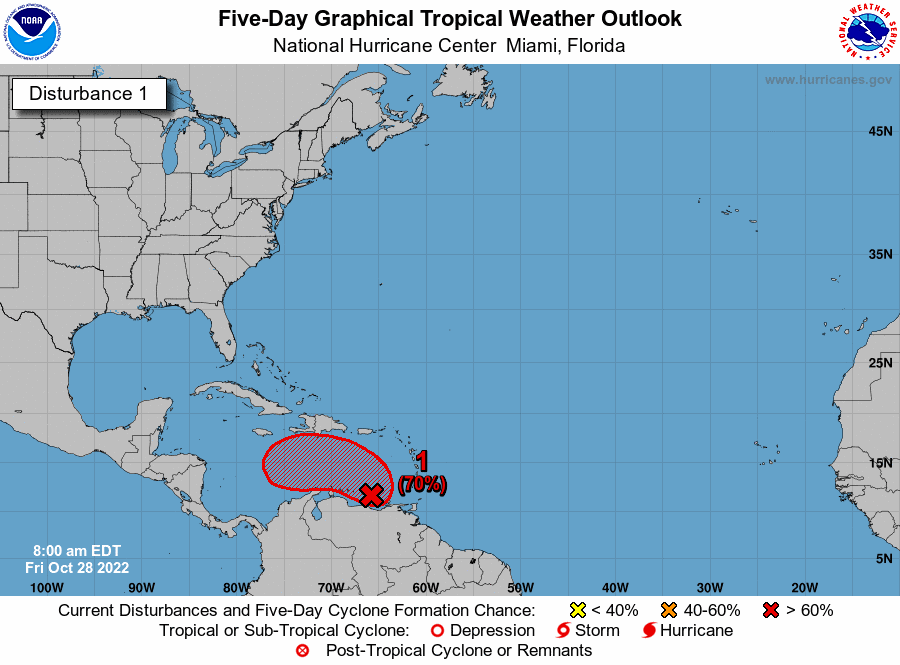 Disturbance in Caribbean
A tropical depression is likely to form this weekend or early next week in the Caribbean, forecasters said. As of Friday morning, meteorologists were tracking an area of low pressure that's producing disorganized showers from the Windward Islands west for several hundred miles. The system is expected to move slowly west to northwest over the central Caribbean. The system has a 70% chance of developing into a tropical depression within five days. The categories, in order of increasing strength, are tropical depression, tropical storm and hurricane (categories 1 through 5). It's too early to tell if it could reach the Gulf of Mexico. Regardless of development, heavy rainfall is still possible over portions of the Lesser Antilles, the Virgin Islands and Puerto Rico through the weekend.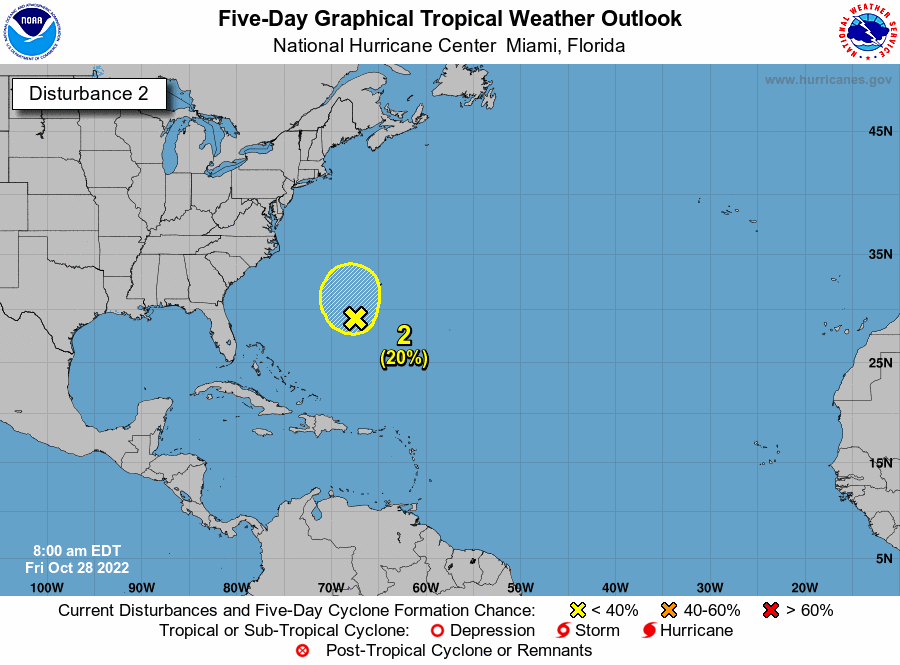 Disturbance in Atlantic
Forecasters also are tracking a disturbance in the Atlantic. While meteorologists earlier this week said additional development was possible, the environmental conditions have changed and formation chances have decreased. The disturbance now has a 20% chance of developing into a tropical or subtropical depression within five days. By late Saturday, environmental conditions are expected to be even more hostile for development.
The one in the Caribbean is getting close to forming a depression so we will see.
Hurricane update for 28 October 2022