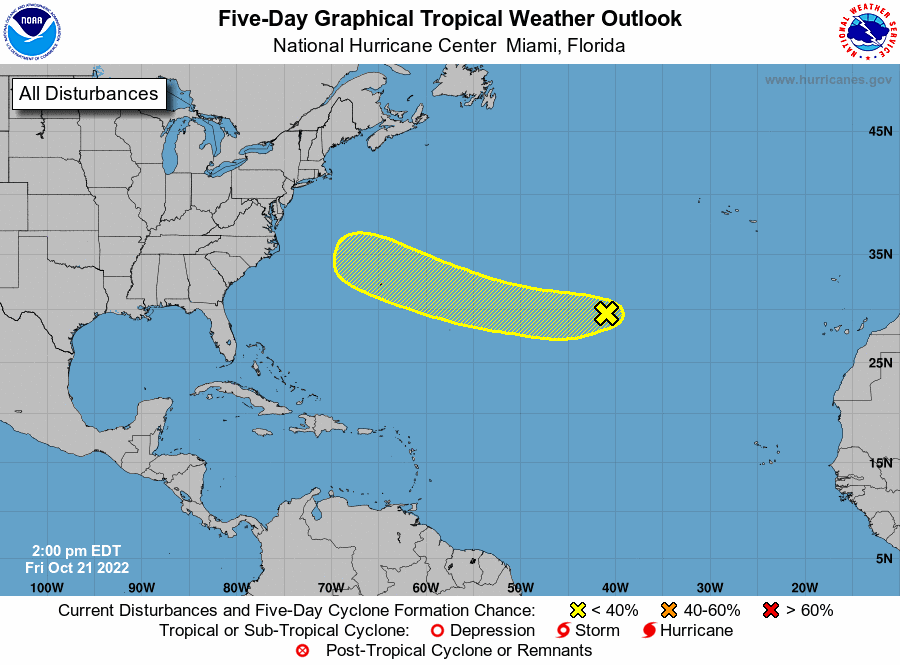 After a spell of quiet a disturbance popped up in the mid Atlantic that has no bearing on us.
Hurricane forecasters on Friday afternoon were tracking a disturbance in the Atlantic after several days of no activity. As of 1 p.m., a small area of low pressure was about 1,400 miles east of Bermuda. It's is expected to move quickly west at 20 to 25 mph toward warmer water, forecasters said. It has limited shower activity, but it has sustained winds near 40 mph, forecasters said. Tropical or subtropical storms have winds of at least 39 mph, along with other elements. By early next week, the system could acquire some subtropical or tropical characteristics, forecasters said. It has a 20% chance of developing into a tropical or subtropical depression within five days.

nola.com
Nothing for us to worry about but since this one showed up more may be coming.
Hurricane update 22 October 2022