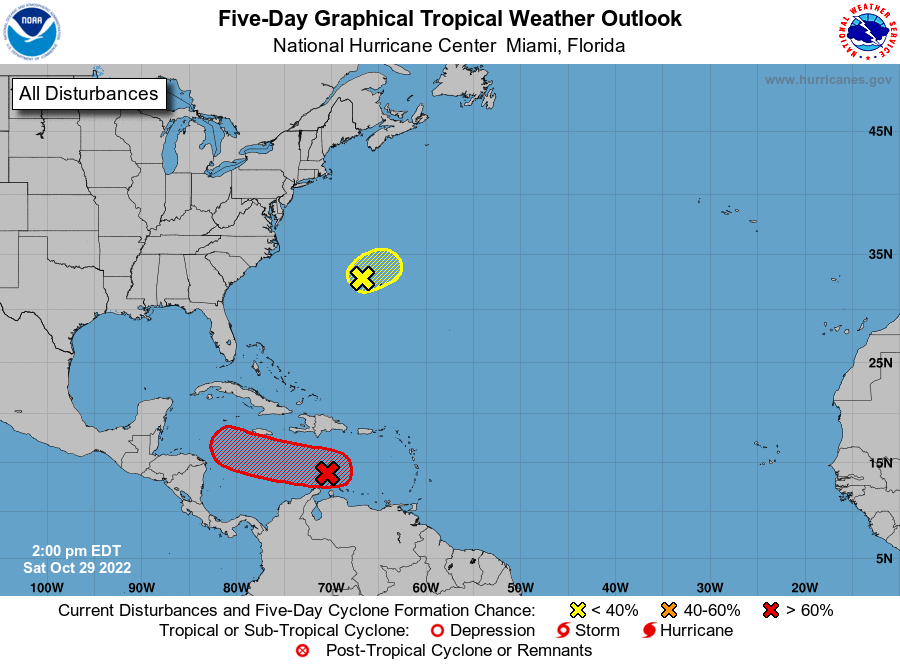 Still two and the one in the Caribbean is still forming.
A tropical depression is probably going to form early next week in the Caribbean and the one in the
Atlantic is still wandering.

nola.com
I waited to see if nola.com would do one but no so here is a short one.
Hurricane update for 29 October 2022