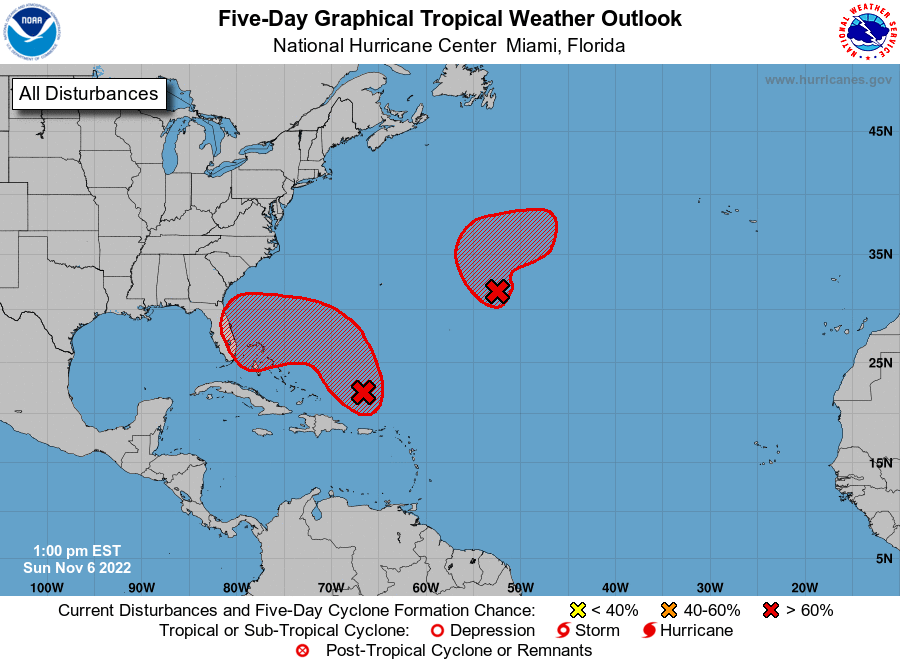 At least on the weekends, NOLA.COM appears not to do their update unless we have a threat. Since I am working on continuity, this is an abbreviated one.
Southwest Atlantic low pressure is north of Puerto Rico and disorganized. It is due to move north then northwest and the appearance is toward Florida. A tropical storm is expected to form in the next few days. It will then go west and strengthen. There will be rain and coastal flooding on both the east coast of Florida and the Bahamas. The chance of formation into a TS or greater is high in both the 2 and 5-day scenarios. The Central Atlantic disturbance has gale force winds and is forming slowly. It is expected to merge with a cold front north of it. Its chance of formation into at least a TS is also high.
Nothing in our area or even close.
Hurricane update for 06 November