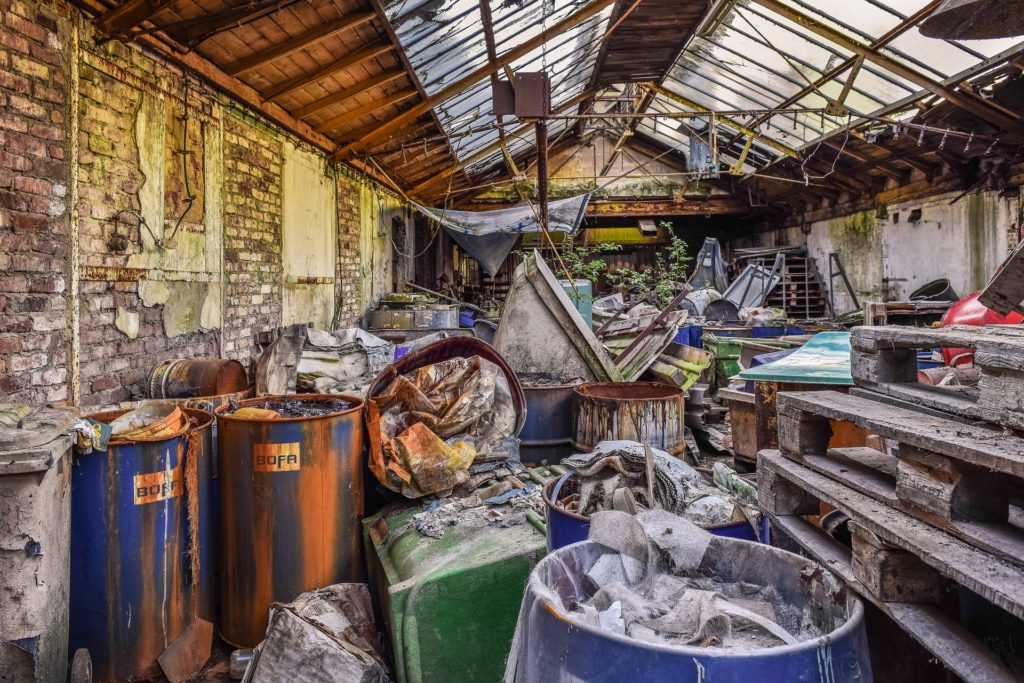 The EPA will plan the cleanup of contaminated sites state wide. Isn't Gordon Plaza a contaminated site?
The city of Baton Rouge will receive $500,000 to develop plans to cleanup three contaminated sites in Mid-City, Scotlandville and along Plank Road, state environmental officials said. The money will be used to conduct 22 site assessments and three cleanup plans for a former auto repair facility; an 8-acre property where chemical drums were stored, cleaned out, and repainted; and an old gas station. The dollars are part of $5 million in grant money the U.S. Environmental Protection Agency awarded the state and local governments for cleanup and restoration efforts and public outreach under the federal agency's Brownfields Program. "We are grateful for these grants which will help bring more contaminated properties back into use through assessments and cleanups," said DEQ Secretary Dr. Chuck Carr Brown in a statement Friday. "By targeting blighted and underserved areas, Brownfields projects put effort and resources where they are most needed."

theadvocate.com
Money was sent to the state as well as some parishes.
DEQ received $2 million while the Regional Planning Commission in St. Bernard Parish received $500,000, DEQ officials said. The South Central Planning and Development Commission in Houma received another $2 million to provide capital for an existing program to loan money and offer grants for brownfields cleanups, EPA officials said. Those dollars are coming through President Joe Biden's $1 trillion infrastructure package adopted late last fall. Brownfields are properties that are contaminated or potentially contaminated with hazardous or other pollutants that hinder them from being redeveloped and put back into commerce. The term can also apply to buildings with asbestos or lead contamination. The sites are often in poor or minority communities. In a separate statement, EPA officials said 86% of communities receiving the $254 million in Brownfield dollars awarded nationwide this past week had proposed projects for historically underserved areas. "EPA's Brownfields Program breathes new life into communities by helping to turn contaminated and potentially dangerous sites into productive economic contributors," said EPA Administrator Michael S. Regan in the statement.
These cleanups will also serve environmental justice concerns.
DEQ officials noted the Baton Rouge grant dollars would aid all areas facing environmental justice concerns. The half-million dollars headed to St. Bernard Parish will finance 19 site assessments and develop five cleanup plans, one reuse plan and one area-wide plan. The grant will target the St. Bernard Parish Commercial Corridor, DEQ officials said. Priority sites are to include a 27-acre old Ford motor plant along the Mississippi River waterfront, a 48-acre former industrial business park, a former wastewater treatment plant, and a shopping center and housing complex, DEQ officials said. The dollars going to DEQ itself will be used conduct 80 environmental investigations and finance 25 cleanup plans. Targeted areas that will benefit from DEQ's share of the grant money will include the city of Pineville, the Shreveport Common neighborhood in the Shreveport, and the city of Eunice's downtown district. Priority sites among those three areas include a 618-acre hospital complex and closed gas stations, historic buildings, former dry cleaners and former industrial sites, DEQ officials said.
These cleanups will help the communities and it is good to be back to where all states get money not just red ones.
EPA to plan clean up contaminated sites