It was too good to last but we did know that this was coming. Yes, we have a hurricane but far away from us.
Danielle is one of three disturbances hurricane forecasters were tracking in the Atlantic on Friday. One could strengthen into a tropical depression this week, meteorologists said. It's too early to predict if it could reach the continental U.S. Here's what to know about the tropics as of 2 p.m. Friday from the National Hurricane Center.

nola.com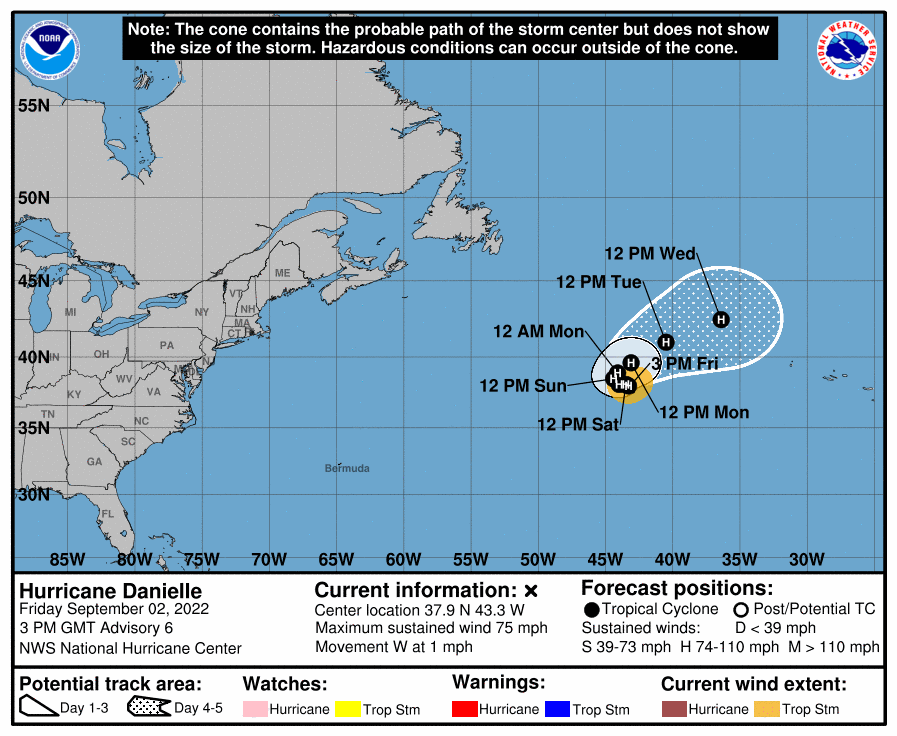 Hurricane Danielle
Hurricane Danielle strengthened overnight and has a ragged eye in satellite imagery, according to the National Hurricane Center. The storm is expected to meander over the open Atlantic during the next couple days, forecasters said, before slowly turning toward the northeast early next week. It's currently almost stationary, moving west at a mere 1 mph. Winds have increased to 75 mph, and strengthening is expected. Top winds could peak at 100 mph this weekend, meteorologists said. It poses no immediate threat to land, and no coastal watches or warnings were in effect Friday. The storm is expected to start weakening next week as it moves north over cooler waters.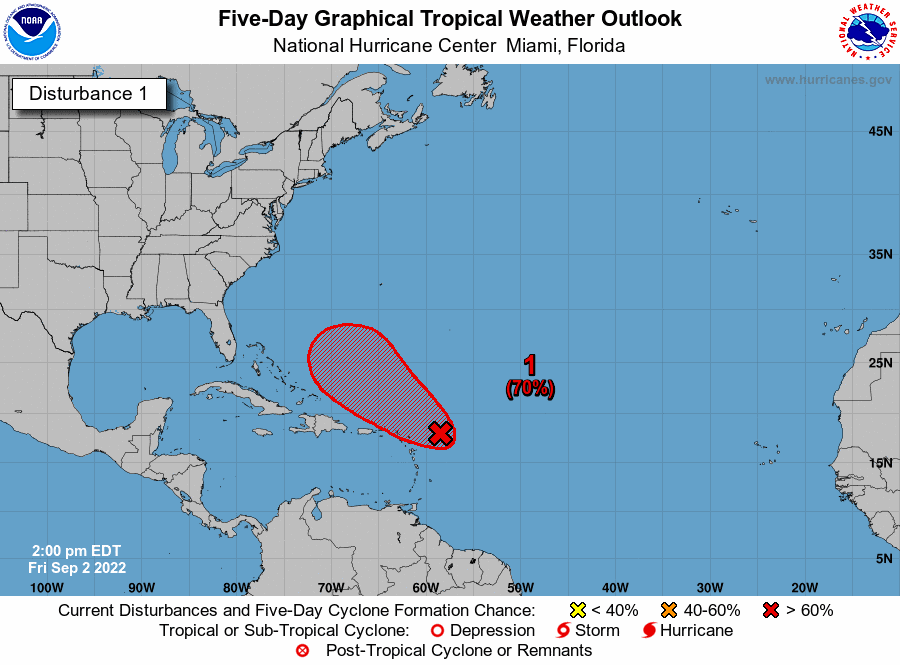 Tropical Disturbance near Leeward Islands.
Forecasters are tracking a disturbance a few hundred miles east of the Leeward Islands. An Air Force Reserve Hurricane Hunter aircraft was investigating the system Friday afternoon, forecasters said. Showers and thunderstorms have increased slightly since Thursday, forecasters said, but they remain disorganized. Any additional development of the system will lead to the formation of a tropical depression. It has a 70% chance of developing into at least a tropical depression within five days. The next available name is Earl if it strengthens into a tropical storm. The system is expected to move slowly northwest toward the waters near the Leeward Islands. Heavy rain is possible over part of the islands during the next couple days, regardless of development, forecasters said.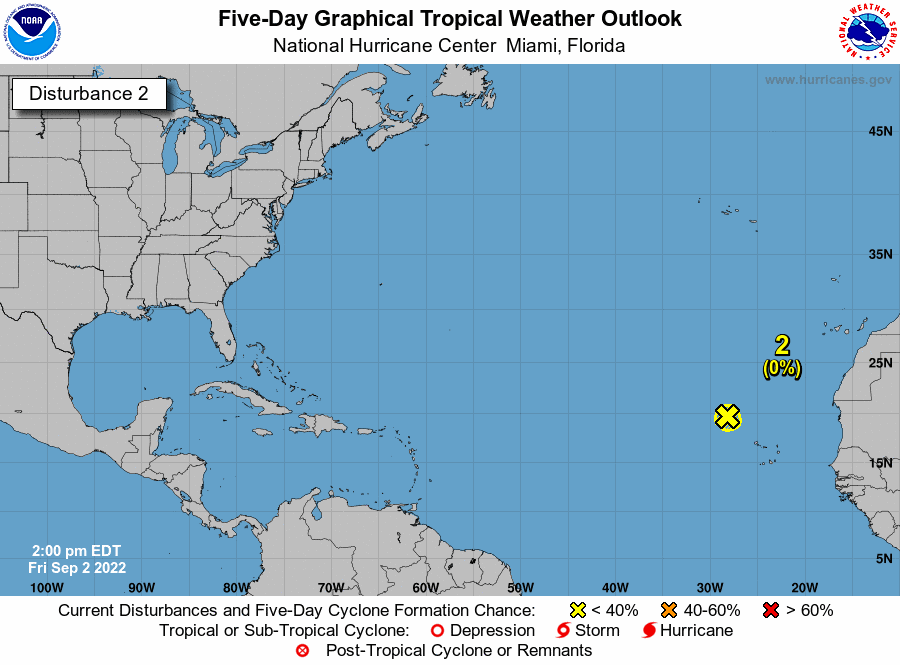 Disturbance near Cabo Verde Islands
Forecasters also are watching a disturbance that's northwest of the Cabo Verde Islands. The showers associated with it have diminished, and significant development is no longer expected. The system is moving northwest into an area with less favorable atmospheric conditions. The system has a near 0% chance of developing into at least a tropical depression within five days.
I will stop here as what follows is boilerplate added to all. This is the busiest part of the season.
Danielle the first hurricane of the season