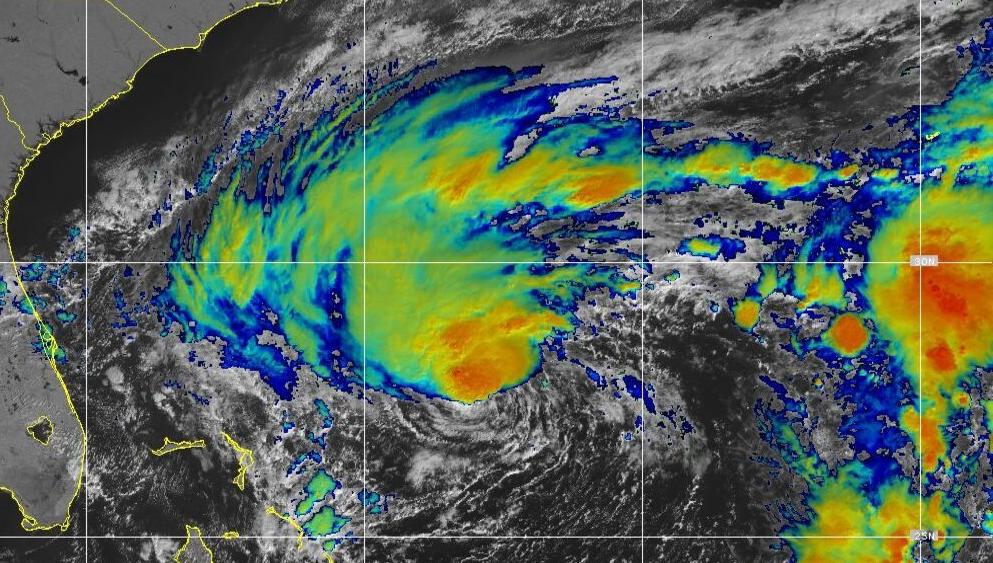 TS Nicole is eaxpected to be a hurricane when she hits Florida and then has changed course to move up the coast.
Tropical Storm Nicole is strengthening on its way to Florida, with forecasters saying it could be a Category 1 hurricane at landfall. The system was subtropical but became tropical as of 9 a.m. The track has shifted slightly too, and now Nicole is expected to turn northeast before entering the Gulf of Mexico. The storm is forecast to move up the East Coast, dumping rain from Georgia to New Jersey. Nicole is a large storm and could drop up to seven inches of rain in Florida and push a dangerous storm surge of up to five feet along parts of the coast, forecasters said. Hurricane watches and warnings have been issued. Nicole is not expected to threaten Louisiana, but forecasters at the National Weather Service in Slidell said they will be monitoring the storm "very closely." Here's what to know about the systems as of 10 a.m. Tuesday from the National Hurricane Center.

nola.com
Tropical Storm Nicole to strengthen
Tropical Storm Nicole has begun to strengthen in the Atlantic as it heads toward Florida, forecasters said early Tuesday. It's expected to be a Category 1 hurricane by the time it reaches Florida's southeastern coast. As of 10 a.m., it was about 350 miles northeast of the northwestern Bahamas and about 460 miles east of West Palm Beach, Florida. It's moving west at 9 mph. It has winds of 50 mph and is expected to strengthen into a hurricane with peak winds of 75 mph, forecasters said. Category 1 hurricanes have winds of at least 74 mph. Nicole is expected to be at or near hurricane strength by Wednesday. On the forecast track, the center of Nicole will approach the northwestern Bahamas on Tuesday, move near or over those islands on Wednesday and approach the east coast of Florida within the hurricane warning area Wednesday night. Nicole's center is then expected to move across central and northern Florida into southern Georgia Thursday and Thursday night. A strong cold front is expected to prevent the storm from reaching Louisiana, according to the National Weather Service in Slidell.
Subtropical versus tropical
A subtropical storm has many of the characteristics of a tropical storm, except it generally has a colder core temperature and a slightly different wind structure. It poses the same threats as a tropical storm – strong winds, heavy rain and higher tides. Subtropical storms often transition into tropical storms as they move over warmer water, just like Nicole did.
Disturbance in the Atlantic
Hurricane forecasters also are tracking a disturbance in the Atlantic. The disturbance — an area of low pressure — is about 750 miles east of Bermuda. The system is accelerating northeast toward cooler waters. The chances for significant development are diminishing, forecasters said, with the system now having a 30% chance of developing into a tropical depression within five days.
Not even rain as Nichole moves north. With voting day today the hurricane will not upset voting.
Hurricane update for 08 November 2022